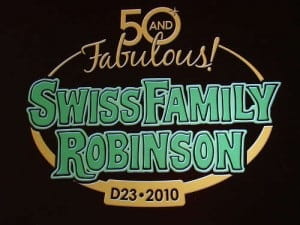 When you think of the word "family" what does it bring up for you? For me I think of my wife and kids and something we have come to value highly is our "family time". For some families they spend their time at sporting events and some families spend their time hiking or camping and some families play board games and more. Please don't get me wrong our family loves to go to baseball games and get into some pretty competitive board and or video games tournaments. But one of our most favorite "family time" activities is to watch movies together. We even have indoor picnics where we microwave some of the best meals money can buy and eat in our living room while watching the latest family friendly movie. Now you may not do it that way but however you enjoy movies with your family here are 25 great family movies. All of them are classics even if they aren't ancient and all of them give us something to dig our teeth into as a family. Many are from great movie companies like Disney some aren't and I will admit they are not in any particular order although all of my favorites will be in there. I also put them in categories to make it easier to go through. Soooooo here we go…
Adventure
# 1 The Swiss Family Robinson – Coconut grenades, pirates, tons of exotic animals, chivalry and so much more make this one of the greatest classic family adventure movies of all time.
# 2 The Muppets Treasure Island – Who wouldn't love seeing Kermit and his pals overcome treachery and hilarity while searching for the island that holds one of the greatest pirate treasures of all. Fozzy Bear talking to his thumb the whole time certainly helps.
# 3 The Prince of Egypt – With the exception of Charlton Heston in the 10 Commandments there has probably never been a better retelling of the Exodus story and how God delivered Israel from slavery and cared for His people while unleashing plagues on Egypt.
# 4 The Chronicles of Narnia Trilogy – From the classic C.S. Lewis novels come three of the greatest family films of all time. Each one showing our need to trust in God and remember that He is always here for us and has a purpose for our lives.
# 5 Finding Nemo – While Nemo could be in the funnies category but such an amazing adventure as we follow a father desperate to find his son (although they are fish). Throughout the movie we see the support and sacrifice of others to help a stranger.
# 6 The Lion King – Being who we are born to be is not always easy and this movie shows how taking responsibility for the past and moving on to who we were created to be is an important part of our lives. There are plenty of laughs and adventure along the way.
# 7 Journey to the Center of the Earth – This movie has had several incarnations but few as fun as the 3D romp with Brandon Fraser. From man eating plants to giant dinosaur chases this film will keep you on your toes. The follow up Journey to Mysterious Island was pretty good as well.
# 8 Aladdin – One could argue that Aladdin is a princess movie but I choose to believe it's more about Aladdin and it teaches us that being true to ourselves instead of trying to be something we're not is always the best policy.
# 9 The Incredibles – Most superhero movies have one hero and some superhero movies combine heroes but this is the first where it's a family of heroes. I think we can pull from this movie that when families stick together and help each other they can accomplish great things together.
"The Truth" (2 Chronicles 7:14) If my people who are called by my name humble themselves, and pray and seek my face and turn from their wicked ways, then I will hear from heaven and will forgive their sin and heal their land.
Princesses, Princesses and more Princesses
# 10 Snow White – The first and perhaps greatest princess movie ever teaches us that beauty is more than skin deep and friends no matter what size (or species) are always here for us. Unlike the many recent incarnations of this movie the original with its gallantry and selflessness is still the best.
# 11 Cinderella – Many people dream of another life but feel that such a thing is not a possibility for them. Although I don't think a fairy god mother will swoop in any time soon this movie shows us the power of hope in something better and that stirs up the hope for the future in all of us.
# 12 Tangled – The movie that made thugs sing and turned frying pans into dangerous weapons all while making us laugh and teaching us the value of a dream. When Mother Gothel selfishly kidnaps Rapunzel it takes the selfless sacrifice of our hero Flynn Rider to set her free.
# 13 Beauty and the Beast – An enchanting and fun movie that helps us learn that we cannot judge a book by its cover. We see this as Belle falls in love with the Beast after she trades places with her father as his captive. Wonderful songs and selfless themes help us follow this timeless princess movie.
# 14 Enchanted – The first princess animation to real life crossover movie makes quite an impact on the viewer. This film is funny and tugs at the heartstrings all while paying homage to and poking fun at every princess movie and fairy tale ever made. This is a great ride and a fantastic family movie.
# 15 Sleeping Beauty – One of the most wonderful of princess movies of all time it has everything. A beautiful princess, fairy god mothers, an evil queen and a handsome prince who fights the queen-turned-dragon to rescue the princess. This is the princess movie that is the standard by which all other princess movies are judged.
Family Funnies
# 16 The Emperor's New Groove – There are few movies in the family movie category that make me laugh more than this amazing film. When we are not laughing we get to learn the importance of keeping our word and how we need other people in our lives.
# 17 Meet the Robinsons – Funny, funny, and more funny is the best way for me to describe Meet the Robinsons. Time travel and unconditional love are displayed in this film where we learn that revenge never accomplishes anything (especially when it is encouraged by a bowler hat) and family means everything.
# 18 Jonah: A Veggietales Movie – Veggitales first foray into feature length films brings us the story of Jonah. While I am pretty sure there were no cheesy snacks in the biblical account this is a wonderful family friendly retelling of an amazing Book of the Bible. Through this adventure we learn the value of a second chance and the importance of giving grace to others.
# 19 How to Train Your Dragon – Who thought dragon training, could be funny? Based on the beloved series by Cressida Cowell, this film shows how misunderstandings can lead to conflict and how loyalty leads to victory. A wonderful adventure that will keep you chuckling throughout.
# 20 Cloudy With a Chance of Meatballs – A short story turned into a full length movie complete with televisions that walk, talking monkeys and the ever lovely ratbirds. This is another movie that emphasizes the importance of being yourself and the value of family. There are few, however, that do so with giant hot dogs and epic flying car gummy bear battles.
# 21 The Toy Story Trilogy – The lead song in each movie is "You've Got a Friend in Me" and that is what's displayed and taught throughout each film. We get to see the importance of friendship in the midst of trying (although hilarious) situations. We watch as characters learn to rely on each other and support each other in the best and worst of times. These films remind us what a great gift friends really are. 
# 22 Despicable Me – We all love rooting for the good guy but every now and then we get to root for the bad guy. When Gru adopts three little girls in order to break into a competitor villain's home hilarity ensues and through the process our bad guy becomes the good guy and we see how being loved and loving others can change even the gruffest villain into a hero.
A Category All Their Own
# 23 Chicken Run – With some of the greatest chicken inspired action and drama in movie history, Chicken Run took the fun Claymation of Aardman fame (Wallace and Gromit) and brought a feature length film that gives us the "great escape" of chickendom. With all-star voices, great gags and an exciting story this is a whole family pleaser.
# 24 James and the Giant Peach – From the pen of Roald Dahl, who gave us Charlie and the Chocolate, factory this live action turned Claymation film is a wonderful family adventure that stretches the imagination and takes the viewer to wonderful heights on a bird powered flying peach. A great cast of supporting insect characters make this a fun family night must.
# 25 Mary Poppins – Carpet bag and magic umbrella in hand Mary Poppins flies into the life of the Bank's children. With wonderful songs amazing dancing chimney sweeps and adventures in chalk drawings Mary Poppins is perhaps one of the greatest movies of all time and perfect for family movie night.
Hope you have enjoyed this list of 25 great family movie classics, comment below and tell the F&E team what your favorite classic is!
Resources- The Holy Bible, English Standard Version"Scripture quotations are from The Holy Bible, English Standard Version® (ESV®), copyright © 2001 by Crossway, a publishing ministry of Good News Publishers. Used by permission. All rights reserved.", www.youtube.com,photo credit: Loren Javier via photopin cc