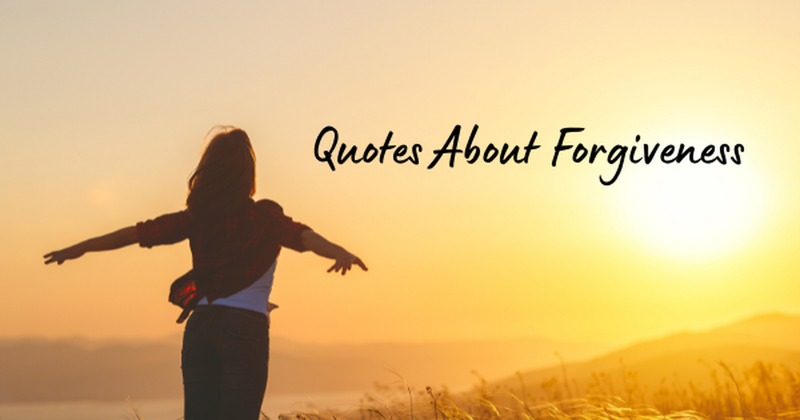 To truly live by the Word of the Lord, we must learn to forgive others and forgive ourselves. Through His goodness and grace, God forgives all of our earthly sins unconditionally when we seek redemption. We do not deserve His grace and cannot do anything to be worthy. But the least we can do is treat others with the same compassion.
We can improve ourselves individually and better ourselves as God's people by learning to love and forgive as God does for us. Sometimes, forgiveness is not as easy as it sounds so here are some powerful quotes about forgiveness.
---
Inspiring Quotes About Forgiveness
"Forgiveness does not change the past but it does enlarge the future." - Paul Lewis Boese
"Man has two great spiritual needs. One is for forgiveness. The other is for goodness." - Billy Graham
"Forgiveness is not an occasional act; it is a permanent attitude." - Dr. Martin Luther King Jr.
"When one forgives, two souls are set free." - unknown
"A broken friendship that is mended through forgiveness can be even stronger than it once was." - Stephen Richards
"Forgiveness is the remission of sins. For it is by this that what has been lost, and was found, is saved from being lost again." - Saint Augustine
"We ask for forgiveness. And we forgive others who ask us. In that way we can experience healing, healing in our souls." - Ed Dobsons
---
Forgiveness Quotes to Improve Yourself
"Forgiveness is a prerequisite to peace. Make the decision to let go of pain and refuse to be jaded by negative experiences." - Brendan Dilley
"Forgiveness is above all a personal choice, a decision of the heart to go against natural instinct to pay back evil with evil." - Pope John Paul II
"To forgive is to set a prisoner free a discover that the prisoner was you." - Lewis B. Smedes
"The simple truth is, we all make mistakes, and we all need forgiveness." - Desmond Tutu
"Many times, the decisions we make affect and hurt your closest friends and family the most. I have a lot of regrets in that regard. But God has forgiven me, which I am very thankful for. It has enabled me to forgive myself and move forward one day at a time." - Lex Luger
"God's forgiveness allows us to be honest with ourselves. We recognize our imperfections, admit our failures, and plead to God for clemency." - Jonathan Sacks
"It's not an easy journey, to get to a place where you forgive people. But it is such a powerful place, because it frees you." - Tyler Perry
"Be the one who nurtures and builds. Be the one who has an understanding and a forgiving heart one who looks for the best in people. Leave people better than you found them." - Marvin J. Ashton
"Holding a grudge doesn't make you strong; it makes you bitter. Forgiving doesn't make you weak; it sets you free." - unknown
"Forgiveness is a reflection of loving yourself enough to move on." - Dr. Steve Maraboli
---
Quotes on Forgiving and Love
"If we really want to love, we must learn how to forgive." - Mother Teresa
"We must develop and maintain the capacity to forgive. He who is devoid of the power to forgive is devoid of the power to love" - Dr. Martin Luther King Jr.
"Never forget the three powerful resources you always have available to you: love, prayer, and forgiveness." - H. Jackson Brown, Jr.
"There is no love without forgiveness, and there is no forgiveness without love." - Bryant H. McGill
"All major religious traditions carry basically the same message; that is love, compassion and forgiveness the important thing is they should be part of our daily lives." - Dalai Lama
"Forgiveness is not a feeling; it is a commitment. It is a choice to show mercy, not to hold the offense up against the offender. Forgiveness is an expression of love." - Gary Chapman
"Forgiving doesn't mean forgetting, it means choosing to remember love instead." - Kyle Gray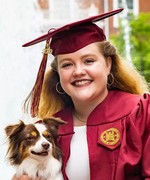 Kellie Kaufman writes articles for GodTube and GodUpdates in addition to working as a marketing specialist for other Christian sites. She graduated from Elon University with a degree in strategic communications and hopes to further her education in digital marketing. She adores her beautiful mini Aussie, Kirby, and loves taking her to the dog park. When she isn't spoiling her pup, Kellie enjoys crafting anything and everything and dabbles in a handful of musical instruments.
This article is part of our inspiring quotes series. Please pass along any quotes that touch your heart because you never know the light you may shine on someone else's dark day! Explore more quotes below:
Best Quotes about Trusting God
Inspirational Love Quotes
Powerful Quotes About God's Goodness
Quotes to Inspire You and Your Family
Quotes about Jesus to Inspire Your Faith
Listen to our Daily Bible Verse Podcast Now!
The views and opinions expressed in this podcast are those of the speakers and do not necessarily reflect the views or positions of Salem Web Network and Salem Media Group.