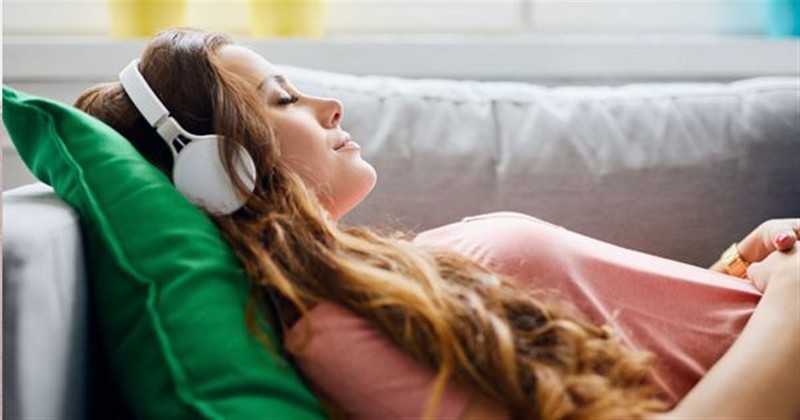 In a fallen world, we can grow disheartened every time we scroll through the news on our laptops. It seems as though the world grows darker by the day, and nations that once upheld Christian ideals now attempt to stamp out any remnant of Christian values that remain.
In spite of all this chaos, we can rest in the fact God still has control and will never lose it. During the bad that seems to turn to worse, God remains our refuge and strength (Psalms 46:1).
11 Worship Songs About God
Worship can help remind us about God's sovereignty, even when we feel as though all the light has disappeared from the world. Whether we hear these songs during service on Sunday or on a Christian radio station when we drive, we can play these, reminding ourselves about God's power over everything.
"Praise You in This Storm" by Casting Crowns
This song can remind us of the time the disciples feared for their lives in a boat during a great storm (Mark 4:35-41).
The singer wonders why God hasn't stepped in to step the relenting storms that have crashed into his life. He has difficulty even hearing God's voice amidst the heavy drumming of the raindrops. Even so, the lyrics affirm the need to praise God during the difficult times, that God never leaves our side, even during our darkest and direr moments. God holds our tears in His hand, and He will make every wrong right in the end.
Inspiring Performance of 'Praise You In This Storm' by Casting Crowns from casting-crowns on GodTube.
"Chainbreaker" by Zach Williams
Zach walks alongside the Christian who has succumbed to the lies of this world and has lost a vision of God's light in the world. He reassures them that a better life exists outside of what the world has to offer.
Along with calling Christ a Chain Breaker, Zach attributes several other titles to God. God can take your pain, pave the way when you lose yours, and He can provide light during the darkest of nights (John 8:12).
Through upbeat rhythms, Zach shows us no chains have to restrain us in our walk with Christ. He can break us out of our prisons and into His glorious light. The world doesn't have to lay claim to us; He already does.
"Trust in You" by Lauren Daigle
In Trust in You, Lauren Daigle encourages listeners to lay their dreams at the feet of God.
When God doesn't seem to come through, in our opinion. When He doesn't move mountains or split rivers that stand in our way, Lauren asserts she will still trust in God. She asserts the goodness of God's plans and how His ways are higher than ours could ever be (Isaiah 55:8-9).
"You Say" by Lauren Daigle
Voices in our head often tell us we will never measure up, we will never be strong enough, etc.
In a crying voice, Daigle attests God calls us strong amidst our weaknesses (2 Corinthians 12:9). When the enemy tells us we have no worth, God loves us. Amid our faults and shortcomings, because God calls us "strong" and "loved" we can believe what He says of us. God never lies.
The world will try to tell us what to think about God. They will bear false witness about Him, and they will continue to search for God in places He does not exist, such as other religions, idols, and possessions they try to use to supplant Him.
But nothing can override the words and acts of love God has lavished upon us. No opinion can sway us from knowing about God's goodness and His love for us.
Good Good Father by Chris Tomlin from videosforyouth on GodTube.
"Holy Roar" by Chris Tomlin
Praises can reach Heaven like a holy roar.
In this song, Tomlin encourages Christians to praise God with reckless abandon. God deserves praise (Isaiah 6:3). This song reminds us about the heart of worship: to lift God up and let His name be heard across the earth. With a resounding roar, we seek to worship the God who has control over all things.
"Oceans" by Hillsong
This song reminisces of when Jesus called Peter out of the boat and onto the raging waves of the sea (Matthew 14:22-33).
During tumultuous times, God may ask of us to do something that tests our faith or scares us beyond anything we could ever imagine. But during such seasons, this song assures us to trust in Him. The Holy Spirit will lead us to deepen our trust and go wherever God calls us to go, knowing He will guide us every step of the way.
"Whole Heart (Hold Me Now)" by Hillsong
During our time of need, this song cries out to God who sculpted us in clay and set us on the rock.
Hillsong reminds listeners to surrender themselves to God's will. The hands that created the heavens can hold our hearts now. Because of God's power, death and the chains of our past have no hold on us.
"10,000 Reasons/What a Beautiful Name" medley (Matt Redman and Hillsong)
Both of these songs remind us of the need to praise God because of His goodness, mercy, and sovereignty.
In 10,000 reasons, Redman acknowledges that whatever happens, good or bad, we ought to worship God.
What a Beautiful Name proclaims God's good work through His son Jesus Christ. Because He didn't want heaven without us, He brought Heaven to earth to save us.

"Greatness of Our God" by Newsboys
Earth groans for a Savior (Romans 8:22-24).
The Newsboys proclaim God's worthiness because He reigns forever and His power rests over all of creation and everything within it.
We can stand in awe and wonder, marveling at His greatness.

"I Just Need U" by TobyMac
God is our only hope.
When wolves surround us and we enter the valley of the shadow of death, we place our hope in a Savior who overcomes all powers of darkness and division. When we feel our faith slip in our darkest moments, we can rely on our unchanging God to save us and get us through to tomorrow.
ABOUT THE AUTHOR
Hope Bolinger is a literary agent at C.Y.L.E. and a recent graduate of Taylor University's professional writing program. More than 350 of her works have been featured in various publications ranging from Writer's Digest to Keys for Kids.
Hope has worked for various publishing companies, magazines, newspapers, and literary agencies and has edited the work of authors such as Jerry B. Jenkins and Michelle Medlock Adams. Her column "Hope's Hacks," tips and tricks to avoid writer's block, reaches 3,000+ readers weekly and is featured monthly on Cyle Young's blog, which receives 63,000+ monthly hits. Her modern-day Daniel, "Blaze," (Illuminate YA) just released. Find out more about her here.