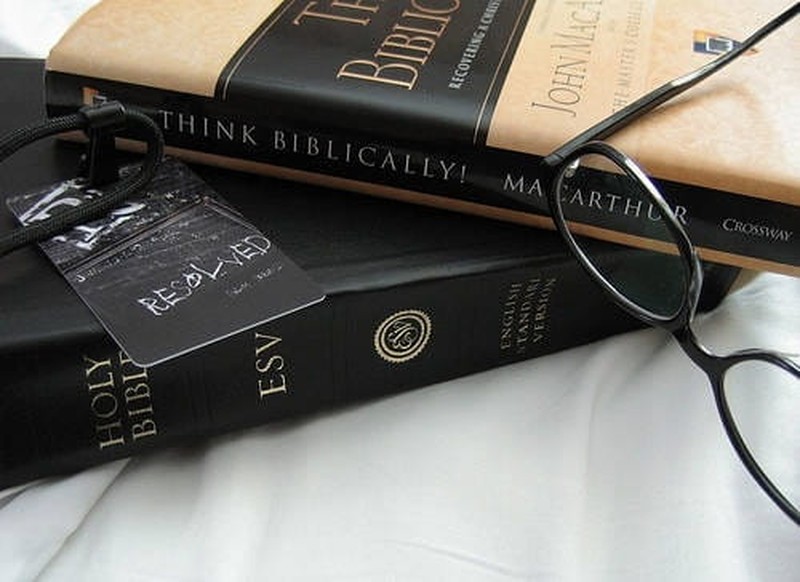 Have you ever listened to a sermon and noticed about 20 minutes into it that the room is completely silent because of the truth and wisdom that the pastor is expressing?
The words of truth coming from the pastor's lips penetrate your heart and soul as you hang onto every word being spoken. His style, whether it be charismatic or serious, delivers a powerful message from God's Holy Word. There are many great pastors and preachers today that do deliver sermons like this.
20 Beloved Pastors of the Modern Era
Here are 20 well-known pastors of the modern era who speak the truth of God and believe every word in the Bible. These are in no particular order, and some have recently passed away.
John Piper is a very well-known preacher for his style (straightforward/not passive) and knowledge of the Bible. He has tackled many tough issues, from predestination to homosexuality. He is one of the preachers at Bethlehem Baptist Church in Minneapolis, MN.
Quote – "Boasting is the voice of pride in the heart of the strong. Self-pity is the voice of pride in the heart of the weak."
John MacArthur is the head pastor at Grace Community Church in Sun Valley, CA. He, like John Piper, doesn't beat around the bush. He tackles issues straight on and delivers powerful messages to impact the kingdom of God.
Quote – "Justification is... a completed fact for the believer; it is not an ongoing process."
Francis Chan
Francis Chan was the head pastor at Cornerstone Church in Simi Valley, CA. His style of preaching is a mix of charisma, creativity, intellect and seriousness all wound into one. You will always walk away filled with knowledge when you listen to one of his sermons. He is always smiling and his messages are always spot on with the Bible.
Quote - "The irony is that while God doesn't need us but still wants us, we desperately need God but don't really want Him most of the time."
Chuck Swindoll is an amazing preacher from Stonebriar Community Church in Frisco, TX. His style is friendly, serious and loud. His knowledge of the Bible is always shown in his messages.
Funny quote – "Never name a pig that you plan to eat."
Paul Washer
Paul Washer is one of the preachers on the frontlines of evangelism. He is not afraid to confront issues contrary to the Bible like the prosperity gospel or abortion. His style is always serious and intellectual. His love for people is evident every time he preaches.
Quote – "People tell me judge not lest ye be judged. I always tell them, twist not scripture lest ye be like Satan."
Billy Graham
What hasn't been said about this man? Reverend Billy Graham is absolutely someone that we should all look to as a role model. His life has been a showcase of what a Christian man should look like. His style is friendly, serious, sometimes comedic and intellectual. If you have never heard him preach, please look for his sermons online and watch one. You will not walk away empty handed.
Quote - "I've read the last page of the Bible, it's all going to turn out all right."
R.C. Sproul
R.C. Sproul is a co-pastor at Saint Andrew's Chapel in Sanford, FL. His style is charismatic, serious, comedic and intellectual. He is a great story teller also.
Quote – "But the blessing Christ promised, the blessing of great reward, is a reward of grace. The blessing is promised even though it is not earned. Augustine said it this way: Our rewards in heaven are a result of God's crowning His own gifts."
Dr Charles Stanley
Tony Campolo
Tony Campolo is an associate pastor of Mount Carmel Baptist Church in West Philadelphia, PA. He is a wonderful storyteller, and his style is friendly, serious, and intellectual. He is a straight shooter when it comes to the Bible. He preaches what it says and believes what it says wholeheartedly.
Quote - "Your past is important, but it is not nearly as important to your present as the way you see your future."
Greg Laurie is an American evangelical author, pastor and evangelist who serves as the senior pastor of Harvest Christian Fellowship, based in Riverside, California. He also is the founder of Harvest Crusades.
Quote - "God's plans for you are better than any plans you have for yourself. So don't be afraid of God's will, even if it's different from yours."
Alistair Begg is the senior pastor at Parkside Church in Chagrin Falls, OH. His style of preaching is serious and friendly. He conveys the truths of the Bible in a very easy way to understand.
Paraphrase from one of his sermons – Tithing is like giving your kids some of your money so they can buy you a gift. It is the same as tithing. You are giving back to God what He has given to you.
Jack Graham is the pastor of Prestonwood Baptist Church in Plano, Texas.
Quote - "Sometimes God has to put us flat on our back before we are looking up to Him."
D.A. Carson
"D.A. Carson is Research Professor of New Testament at Trinity Evangelical Divinity School in Deerfield, IL." (thegospelcoalition.org) His style of preaching is friendly and intellectual. His voice is very easy on the ears and makes his sermons very easy to hear and understand.
Quote - "... the worst possible heritage to leave with children: high spiritual pretensions and low performance." A Call to Spiritual Reformation: Priorities from Paul and His Prayers
Anthony Tyrone "Tony" Evans Sr. is an American Christian pastor, speaker, author, and widely syndicated radio and television broadcaster in the United States. Evans serves as senior pastor to the over-9,500-member Oak Cliff Bible Fellowship in Dallas, Texas
Quote - "You cannot change the way you feel until you change the way you think because your thoughts will determine the way you feel."
David Jeremiah is the head pastor at Shadow Mountain Community Church in El Cajon, CA. His preaching style is serious and intellectual. He is a very intelligent man and he eloquently delivers his sermons.
Quote – "The secret of the Christian's passion is simple: Everything we do in life we do it as to the Lord and not to men."
Erwin Lutzer is the senior pastor of the Moody Church in Chicago, IL. His style is serious, somewhat comedic, and straightforward.
Quote – "Those who give much without sacrifice are reckoned as having given little."
Rick Warren is famous for his book The Purpose Driven Life. He is the head pastor of Saddleback Church in Lake Forest, California. His style is charismatic, comedic and friendly.
Quote - "You were made by God and for God and until you understand that, life will never make sense."
David Platt
David Platt is the senior pastor at the Church at Brook Hills in Birmingham, AL. His style is friendly, engaging and intellectual.
Quote - "We desperately need to explore how much of our understanding of the gospel is American and how much is biblical." Radical: Taking Back Your Faith from the American Dream
Tim Keller is the senior pastor at the Redeemer Presbyterian Church in New York City, NY. Tim Keller's style is friendly, serious and intellectual. You almost feel like he is a professor when he speaks. His knowledge of the Bible is always evident when he preaches.
Quote - "The church is a hospital for sinners, not a museum for saints."
Charles Lawson
Charles Lawson is head pastor at Temple Baptist Church in Knoxville, Tennessee. His style is serious and intellectual. He Is a hellfire and brimstone type of preacher.
Quote – "If you're very smart today and have half intelligence, you ought to be doing some thinking about where you're going when you leave this world."
Ray Comfort
Ray Comfort is a preacher and street evangelizer. If you have never heard of him, I encourage you to watch this clip below. We are blessed to have individuals like Ray out on the streets spreading the Good News!
Who are some of your favorite pastors or preachers? Share with us at F&E in the comment section! God Bless!
Resources- The Holy Bible, English Standard Version"Scripture quotations are from The Holy Bible, English Standard Version® (ESV®), copyright © 2001 by Crossway, a publishing ministry of Good News Publishers. Used by permission. All rights reserved.", www.youtube.com, photo credit: trazomfreak via photopin cc