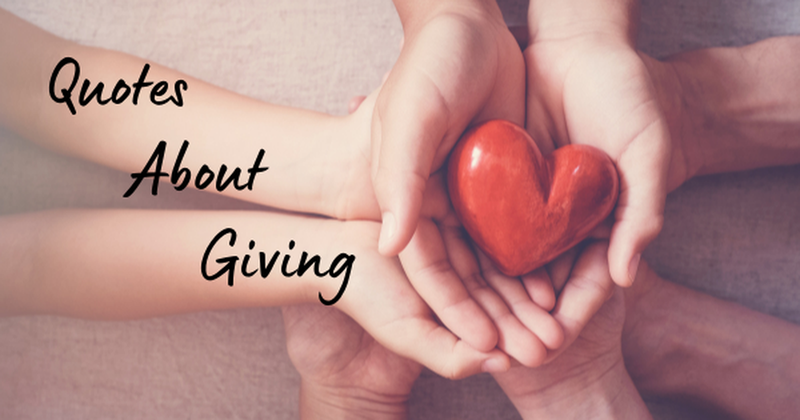 In Proverbs 3:27, the Bible says if we have the ability to give to someone in need, then it's our responsibility to give. Every day, we should be asking ourselves how we can give back to God, how we can support our neighbors, and how we can provide charity to those in need. Just as God has given us endless blessings, we must aim to be giving and selfless.
To help you become more selfless, we've collected a list of 17 giving quotes to guide you through a life of giving.
---


Well-Known Giving Quotes
"The most truly generous persons are those who give silently without hope of praise or reward."
- Carol Ryrie Brink, author
"You have not lived today until you have done something for someone who can never repay you."
- John Bunyan, preacher
"When we give cheerfully and accept gratefully, everyone is blessed."
- Maya Angelou
"Life's persistent and most urgent question is, 'What are you doing for others?"
- Martin Luther King Jr.
"No one has ever become poor by giving."
- Anne Frank
"Remember that the happiest people are not those getting more, but those giving more."
- H. Jackson Brown Jr., author
"Since you get more joy out of giving joy to others, you should put a good deal of thought into the happiness that you are able to give."
- Eleanor Roosevelt
"For it is in giving that we receive."
- St. Francis of Assisi
"Think of giving not as a duty but as a privilege."
- John D. Rockefeller Jr., philanthropist
"The best thing to do with the best things in life is to give them away."
- Dorothy Day, activist
"Always have a willing hand to help someone, you might be the only one that does."
- Roy T. Bennett, author
"You can give without loving, but you cannot love without giving."
- Amy Carmichael, missionary
"Giving is not just about making a donation. It is about making a difference."
- Kathy Calvin, former UN president
"Every man shall give as he is able, according to the blessing of the LORD your God which he has given you."
"To do more for the world than the world does for you – that is success."
- Henry Ford
"Remember that the happiest people are not those getting more, but those giving more."
- Robin Sharma, author
"The meaning of life is to find your gift. The purpose of life is to give it away."
- Pablo Picasso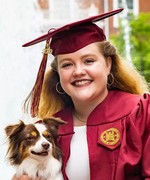 Kellie Kaufman writes articles for GodTube and GodUpdates in addition to working as a marketing specialist for other Christian sites. She graduated from Elon University with a degree in strategic communications and hopes to further her education in digital marketing. She adores her beautiful mini Aussie, Kirby, and loves taking her to the dog park. When she isn't spoiling her pup, Kellie enjoys crafting anything and everything and dabbles in a handful of musical instruments.
This article is part of our inspiring quotes series. Please pass along any quotes that touch your heart because you never know the light you may shine on someone else's dark day! Explore more quotes below:
Best Quotes about Trusting God
Inspirational Love Quotes
Powerful Quotes About God's Goodness
Quotes to Inspire You and Your Family
Quotes about Jesus to Inspire Your Faith