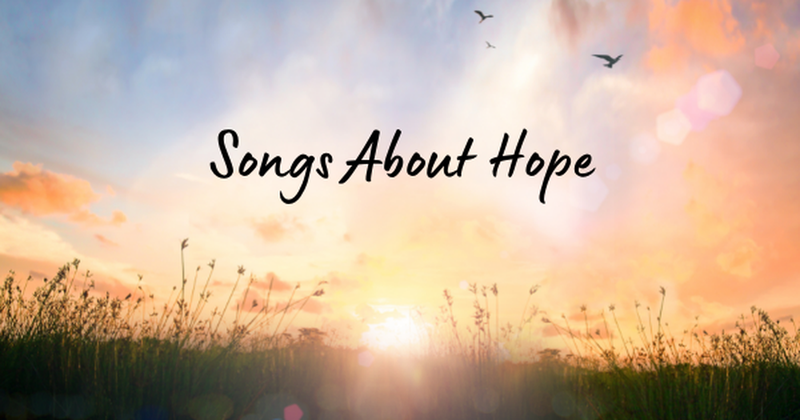 In the darkest points of our lives, we can lose our way and feel alone. But even then, the Lord shines his light on us, and in Him, we can find hope, love, and freedom. The hope of eternal life with our King. The strongest love we can't even begin to comprehend. And the freedom from our sins through God's grace. No matter how difficult life gets, God will always be there for us shining His light of hope. All we have to do is open our eyes.
Whether worshiping alone or with a group, listening to songs about hope can definitely brighten God's light of hope. Here are some popular worship songs about hope to get you through difficult times.
Worship Songs About Hope
---


"Raise A Hallelujah" by Bethel Music
Favorite Lyrics: Up from the ashes, hope will arise. Death is defeated, the King is alive.
---
"Living Hope" by Phil Wickham
Favorite Lyrics: Then through the darkness. Your loving kindness. Tore through the shadows of my soul.
---
"Even If" by MercyMe
Favorite Lyrics: They say it only takes a little faith to move a mountain. Well good thing a little faith is all I have, right now.
---
Favorite Lyrics: And the shadows disappear. And my faith shall be my eyes.
---
"All My Hope" by Crowder
Favorite Lyrics: God, I've been broken more than a time or two, yes, Lord. Then He picked me up. And showed me what it means to be a man. Come on and sing.
---
"Praise You In This Storm" by Casting Crowns
Favorite Lyrics: And as Your mercy falls. I'll raise my hands and praise the God who gives and takes away.
---
"Do It Again" by Elevation Worship
Favorite Lyrics: My heart will sing Your praise again. Jesus, You're still enough. Keep me within Your love.
---
"It Is Well" by Bethel Music
Favorite Lyrics: And this mountain that's in front of me will be thrown into the midst of the sea.
---
"Oceans" by Hillsong United
Favorite Lyrics: Where feet may fail and fear surrounds me. You've never failed and You won't start now.


Hymns of Hope
---
Favorite Lyrics: But, Lord, 'tis for Thee, for Thy coming we wait. The sky, not the grave, is our goal; Oh, trump of the angel! Oh, voice of the Lord! Blessed hope, blessed rest of my soul!
---


"Nothing But the Blood of Jesus" by Robert Lowry
Favorite Lyrics: Now by this I'll overcome—Nothing but the blood of Jesus; Now by this I'll reach my home—Nothing but the blood of Jesus.
---
"I'll Fly Away" by Albert E. Brumley
Favorite Lyrics: I'll fly away to a home on God's celestial shore.
---
"Higher Ground" by Johnson Oatman Jr. and Charles H. Gabriel
Favorite Lyrics: Though some may dwell where these abound, my prayer, my aim, is higher ground.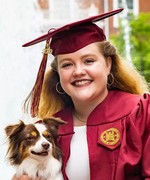 Kellie Kaufman writes articles for GodTube and GodUpdates in addition to working as a marketing specialist for other Christian sites. She graduated from Elon University with a degree in strategic communications and hopes to further her education in digital marketing. She adores her beautiful mini Aussie, Kirby, and loves taking her to the dog park. When she isn't spoiling her pup, Kellie enjoys crafting anything and everything and dabbles in a handful of musical instruments.