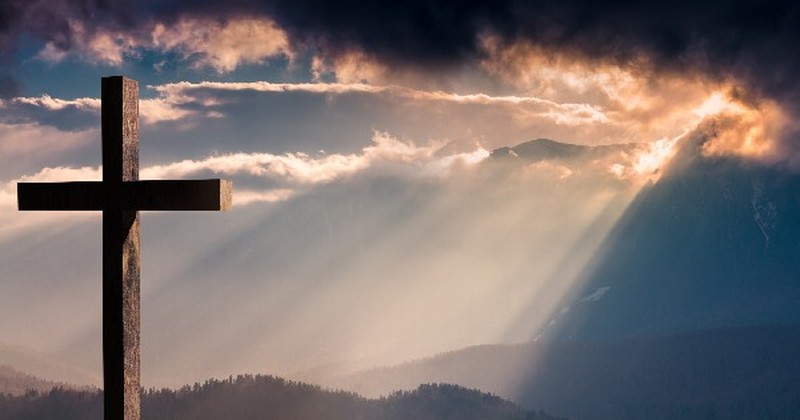 10 Songs And Hymns About Grace
One of the greatest gifts that God gives us is his grace. He doesn't turn away any sinners who seek redemption, and we don't have to prove that we deserve forgiveness because we simply do not. Worshipping God's neverending grace through song strengthens our faith and lets us express our gratitude.
Here are 10 songs and hymns about God's grace.
1. "Grace to Grace" by Hillsong Worship
Favorite Lyrics: When I see that cross I see freedom. When I see that grave I'll see Jesus. And from death to life. I will sing Your praise. In the wonder of Your grace.
As one of the most popular contemporary Christian songs about grace, this tune truly makes you feel it all. We are human. We are imperfect. But God will infinitely bless us with His grace.
---
2. "Amazing Grace" by John Newton & William Walker
Favorite Lyrics: My God, my Savior has ransomed me. And like a flood, His mercy rains. Unending love, Amazing grace.
The most recognizable hymn obviously makes the list. "Amazing Grace" shares the message that no matter who you are or what you've done, God will forgive you and save your soul. Without His forgiveness, we cannot lead a meaningful life.
---
3. "Until Grace" by Tauren Wells feat. Gary LeVox
Favorite Lyrics: And I started believing I was cursed to carry this weight. I was listing the reasons of why I should walk away. Until grace called my name.
4. "The Gospel" by Jonathan & Melissa Helser
Favorite Lyrics: And they say that love only comes to those who deserve it. And forgiveness only comes when you can earn it. But what do they know about grace?
None of us are worthy of God's grace, and we can't do anything to prove that we deserve forgiveness. But He gives it to us anyway. He will love anybody that comes running.
---
5. "Saved by Grace" by Fanny Crosby & George Stebbins
Favorite Lyrics: But, oh, the joy when I shall wake. Within the palace of the King! And I shall see Him face to face, And tell the story—saved by grace.
---
6. "Something in the Water" by Carrie Underwood
Favorite Lyrics: Sayin' God if you're there come and rescue me. Felt all pourin' down from above. Got washed in the water, washed in the blood. And now I'm changed.
Carrie has a bunch of powerful songs about faith, including this one. She sings about feeling lost and hopeless until she finds God. He gave her strength and gave her life meaning. Toward the end of the song, a choir starts singing "Amazing Grace." This point gives you goosebumps because you can feel the power of God's grace that touches people every day.
---
7. "Grace Greater Than Our Sin" by Julia Johnson
Favorite Lyrics: Sin and despair, like the sea waves cold. Threaten the soul with infinite loss. Grace that is greater, yes, grace untold. Points to the refuge, the mighty cross.
---
8. "Arms of Grace" by Bryan & Katie Torwalt
Favorite Lyrics: Bring your battle scars. He'll embrace them. Come as you are. To the arms of grace.
When you seek out God, you never have to worry about being good enough because you never will be. But somehow, He loves us as we are and encourages us to grow in our faith through forgiveness.
---
9. "Fountain of Never Ceasing Grace" by Augustus Toplady
Favorite Lyrics: The righteousness which grace imputes, and faith alone receives. In You we have a righteousness by God Himself approved.
Inspired by John 7:37-39 and Romans 5, this hymn is about the forgiveness of all sins and the chance for redemption. Jesus invited those who were thirsty to come to Him, but only those who believed could drink. That drink represented the unending flow of God's grace.
---
10. "Broken Vessels (Amazing Grace)" by Hillsong Worship
Favorite Lyrics: All these pieces, broken and scattered. In mercy gathered, mended and whole.
This is another very popular worship song that includes the words of "Amazing Grace" which focuses on how grace can heal suffering.
---
Featured Image Credit: Getty Images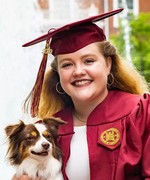 Kellie Kaufman writes articles for GodTube and GodUpdates in addition to working as a marketing specialist for other Christian sites. She graduated from Elon University with a degree in strategic communications and hopes to further her education in digital marketing. She adores her beautiful mini Aussie, Kirby, and loves taking her to the dog park. When she isn't spoiling her pup, Kellie enjoys crafting anything and everything and dabbles in a handful of musical instruments.