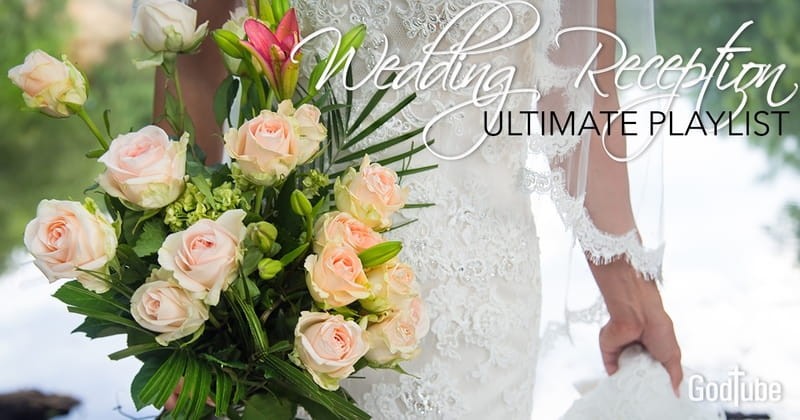 Brides and grooms wanting to celebrate their Christian faith in their wedding reception will like these tips and music suggestions! Get tips for your wedding day and a playlist of Christian wedding songs you can use.
7 Tips for Christian Wedding Receptions
Use a Christian song for your first dance and/or father/daughter dance.
Have a Bible sitting out so that guests can highlight their favorite verses.
Attach a tag with a Bible verse printed on it to your guests' wedding favors.
Feature a cross in your table centerpieces.
Signs made with Bible verses for your photo booth.
Frame the bride's and groom's favorite Bible verses to place as decorations on the gift table.
Add Christian songs to your music playlist.
Wedding Reception Playlist of Christian Songs
Cinderella - Steven Curtis Chapman (Official Music Video)
Toby Mac - Thankful for You (The Official Lyric Video)
Jamie Grace - Beautiful Day (Lyric Video)
Dave Barnes - God Gave Me You (Official Music Video)
Country Artists Help Randy Travis Sing 'Forever And Ever Amen' After Stroke
Celtic Woman Sings CHILLING Version Of 'You Raise Me Up' With Inner City Kids
Josh Groban and Celine Dion Sing A Heavenly Duet Of 'The Prayer'
Huge Choir Sings Beach Boys Classic 'God Only Knows'
Buddy Greene and Jeff Taylor - Come, Thou Fount of Every Blessing [Live]
Phil Wickham - This Is Amazing Grace (Official Music Video)
Celtic Woman Sings 'You Raise Me Up' With Inner City Kids
Josh Groban and Celine Dion Sing A Heavenly Duet Of 'The Prayer'
Huge Choir Sings Beach Boys Classic 'God Only Knows'
The Ultimate Wedding Reception Playlist

---
Other Playlists You May Like