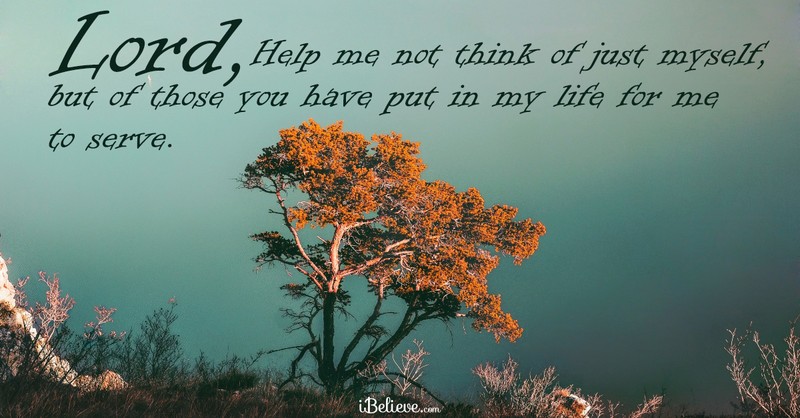 What is serving? And how do we sing about it? Jesus said: "...But whoever would be great among you must be your servant..." (Matthew 20:26), so obviously serving is important to living godly lives. Serving is doing things for others out of love. It's about setting a good example for others with our kindness, obedience, and humility.
"For even the Son of Man came not to be served but to serve, and to give his life as a ransom for many." ~ Mark 10:45
"As each has received a gift, use it to serve one another, as good stewards of God's varied grace" ~ 1 Peter 4:10
"For you were called to freedom, brothers. Only do not use your freedom as an opportunity for the flesh, but through love serve one another." ~ Galatians 5:13
I've chosen ten songs that I think speak to living a life of servanthood and making our lives about blessing others rather than promoting ourselves.
10 – Glass House by Jaci Velasquez
This song speaks to the love and compassion that Jesus wants us to show towards others. As Christians, our lives are a "glass house" – everything we do and say is seen by others and by God. Favorite lyrics: "So tomorrow morning when we step outside our castle, we think before we let the judgment calls unravel. Our Savior said to love one another."
9 – A Living Prayer by Alison Krauss
While the verses of this song are more "self-centered," as it were – asking God for help and comfort in a dark place – the refrain about being a "living prayer" is really about serving. If we make our lives a "living prayer" to God, then we can't help but show love towards others. Favorite lyrics: "Take my life and let me be, a living prayer my God to thee."
8 – Old City Bar by Trans-Siberian Orchestra
This song is a beautiful ballad about a jaded old bartender who is moved to compassion by a little boy's story of a woman who's lost and alone on Christmas Eve. In a selfless act, the bartender empties his cash register to pay for a cab ride and a plane ticket so the woman can get home. That's serving. Favorite lyrics: "If you want to arrange it, this world you can change it. If we could somehow make this Christmas thing last, by helping a neighbor or even a stranger."
7 – Set the World on Fire by Britt Nicole
This song is a prayer that basically says "Here am I, send me." Favorite lyrics: "I wanna feed the hungry children, and reach across the farthest land, and tell the broken there is healing and mercy in the Father's hands."
6 – Audience of One by Big Daddy Weave
This is another song about desiring nothing more and nothing less than doing God's will. God's will is for us to live with Jesus as our example, and serve others with His love. Favorite lyrics: "And all that I have is the life that You've given me. So Lord let me live for You, my song with humility."
5 – Lifesong by Casting Crowns
We're called to live for Jesus, and that's exactly what this beautiful worship song is about. Favorite lyrics: "Lord I give my life, a living sacrifice, to reach a world in need, to be Your hands and feet."
4 – Lead you to the Cross by No Other Name
Telling people about how Jesus can be their Savior is truly serving. Whether you're a missionary to another country, or just living your life in that glass house, we should all be trying to lead people to the cross. Favorite lyrics: "I'll be a candle, a stepping stone, a holy compass to guide you home."
3 – Lighthouse by Anthem Lights
Another song here is about compassion for the lost – and how we're called to serve the lost by being the light and pointing them to Jesus. Favorite lyrics: "Do we notice, do we even care? All the people that are lost out there. Don't you remember how it felt 'til someone showed you the way?"
2 – Beautiful Stranger by Rebecca St. James
This song illustrates God's intense compassion for those who are hurting or hungry. In Matthew 25, Jesus talks about how showing compassion to even the most unlikeable person is the same as showing compassion to Him. Favorite lyrics: "God, I hear You calling out to me in the voices of the least of these, calling me to reach beyond my world to the beautiful stranger."
1 – Legacy by Nichole Nordeman
This song points us to the end of our lives, prompting us to reflect on the long-lasting impact of our actions. God wants us to enjoy the good things of life, but He put us here to impact other people and share His kingdom on earth. Leaving a positive legacy is the ultimate service. Favorite lyrics: "I want to leave a legacy. How will they remember me? Did I choose to love? Did I point to You enough to make a mark on things?" What's your favorite song about serving God and serving others?