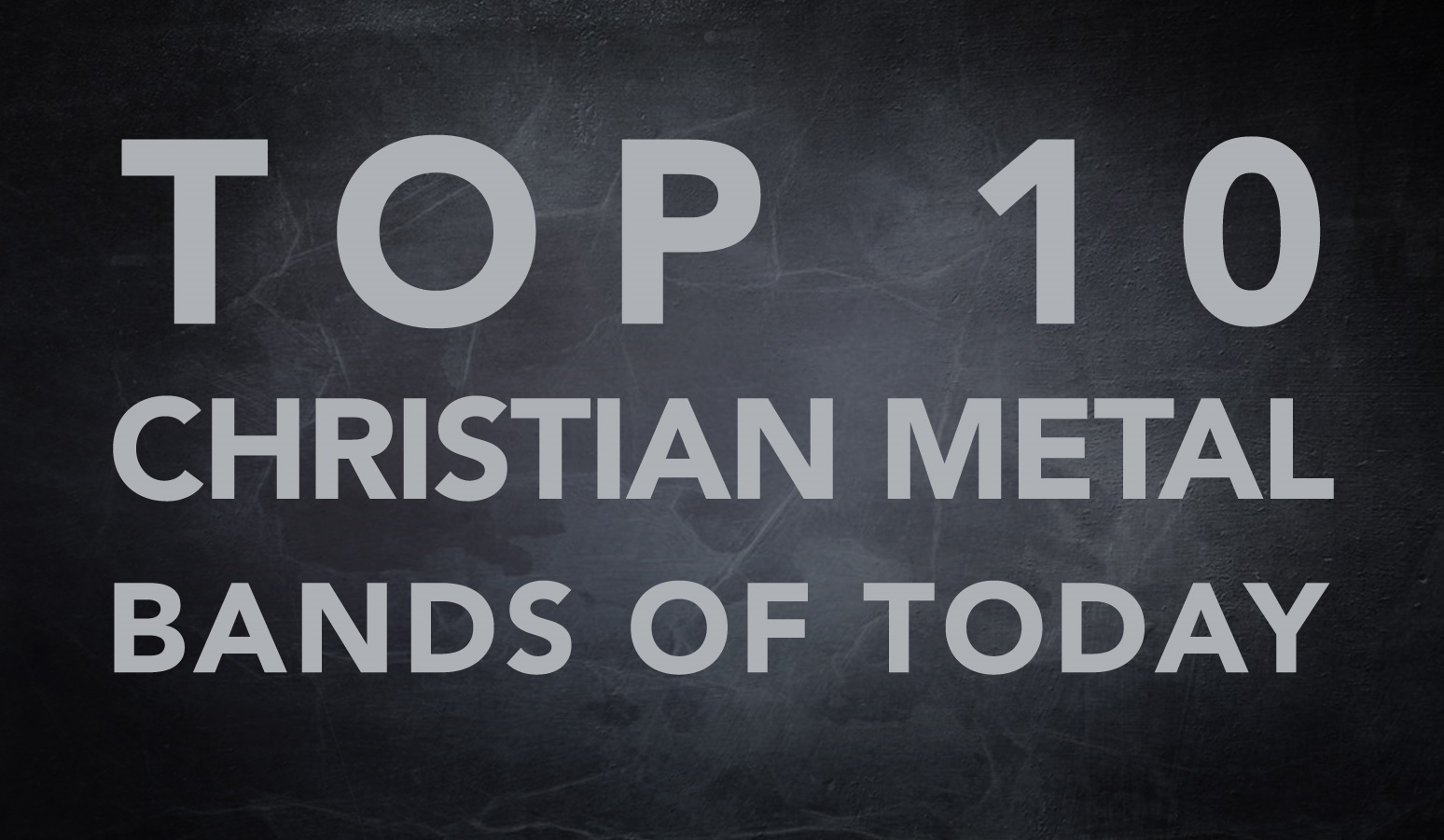 Christian metal bands have made a huge impact in the world we live in. They are a driving force that is walking side by side with the youth as well as adults of today, including me. Christian metal is powerful from the lyrics to crazy heavy breakdowns to lightning fast guitar solos. Here are my top 10 Christian metal bands of today and some of my favorite lyrics for each!
10. Fit For A King
Fit For A King is a fairly new band and they blew me away with their latest album, Creation/Destruction which was released in March of 2013. The vocals are amazing as well as the breakdowns in it. Plus they are just cool guys!
Here is a quote from their own Facebook page: "If you come to one of our shows, no matter how big or small, we will make ourselves available to you. We won't ever charge a dime for you to meet us, or get a picture/signature."
Favorite Lyric – "I never thought that I would end up like this, where I'd be meeting You in the end, standing face to face and eye to eye with the One who took everything." (Hollow King, Creation/Destruction)
9. Living Sacrifice
Living Sacrifice is one of the veterans still standing strong and raising the flag of freedom in Christ! They've had some lineup changes throughout the years but they have continued to impress me with each album.
Favorite Lyric – "If I need this image to be me, then where is my God able to shine through? Burn the end, fall away. Light up another representation of my insecurity. When I stumble, don't follow my small rebellion!" (Burn The End, The Hammering Process)
8. War Of Ages
War Of Ages is one of those bands you must see live at least once! They engage their fans and they love their fans too! They've been around since 2004 and their newest album was just released on July 22, 2014. I love this band for the guitar work! Steve Brown is ridiculous! He is one of the best guitarists of today's Christian metal scene! His solos are amazing!
Favorite Lyric – "Innocence can't hold a candle to light the path we chose. Through the blood of a Savior our death shall set us free." (Collapse, Eternal)
7. Demon Hunter
Demon Hunter is a completely unique band. They have their own sound and that's why they are so good! Ryan Clark's voice is unmistakable! He has done much for the music industry including guest vocal appearances on bands like Living Sacrifice and Impending Doom. This band has gained much respect from Christians and non-Christians alike.
Favorite Lyric – "We are the ones who will still remain when all is laid to waste. We are the ones who, when angels cry, will see them face to face. We are the ones!" (Undying, The Triptych)
6. August Burns Red
August Burns Red has some of the most loyal fans out there! They also have their own unique sound and every album definitely has its own feel to it. My favorite album by far is Constellations. It is heavy from beginning to end!
5. Mortification
Mortification is another one of the veterans still rocking! Steve Rowe, lead vocalist, has an amazing story about surviving leukemia, only to be brought back to the recording studio to keep making great albums! My favorite album is their debut album and also their self-titled album, Mortification. It is so heavy!
Favorite Lyric – "Demon forces. They must bow. Saints of God arise and kill. Deprivation, evil bondage, will not claim the church of Christ. Brutal warfare! Brutal warfare!" (Brutal Warfare, Mortification)
4. Phinehas
Phineas is one of those bands that stand out from the rest. Sean McCulloch, lead vocals, has a great range of screams/growls and clean vocals. He is one of the best out there today. And Jason Combs is also one of the best guitarists of this generation. His solo on "I Am The Lion" never gets old!
Favorite Lyric – "You will know My voice when the hair on your neck stands up! I opened this door, and I will bring the End!" (I Am The Lion, The Phineas EP)
3. Impending Doom
One word comes to mind when I think of Impending Doom, brutality! They are one of the heaviest bands of all-time! Their breakdowns are sick! Brook's vocals are so heavy! Their latest album, Death Will Reign, is very good!
Favorite Lyric – "If you wanna go to Heaven with me, I will show you the way. Eternal life! Forever young! Immortalize your name!" (More Than Conquerors, The Serpent Servant)
2. Theocracy
Theocracy is the best power metal band I have ever heard in my life! Matt Smith's vocals are off the charts! And their music is filled with emotion and skill! They are definitely worth checking out!
Favorite Lyric – "I am your covenant, your hero in these bloodstained pages. I am your guild, your sin, your debt fulfilled for all the ages. I step into your shoes, your substitute, your sacrifice, your raison d'etre, your second chance, your breath of life! I AM!" (I Am, As The World Bleeds)
1. Tourniquet
Tourniquet is one of the metal bands that started it all. They were the voice crying out to the lost back in the 1980's and still are today. Although the albums with Guy Ritter (former lead vocalist) will always be my favorite, Ted Kirkpatrick (drummer) is one of the best drummers I've ever heard and he continues to impress me. Tourniquet is a band that has stood the test of time and they definitely deserve to be number 1!
Favorite Lyric – "Men fail me, but the Son of God saves!" (Broken Chromosomes, Psycho Surgery)
Conclusion
These are my top 10 Christian metal bands of today! They are all alive and active and making great music! God bless!
Article by Derek Hill
I am a Christian blogger with passions in music, games and news. I enjoy all kinds of music, with my favorite being Christian metal(all kinds). Some of my favorite bands are The Devil Wears Prada, Living Sacrifice(1997-present), and Becoming the Archetype. I enjoy many kinds of games including 1st/3rd person shooters, platformers, RPG's and many more. I am a big fan of the multiplayer online games including the Call of Duty franchise of games. I have been saved since I was 9 years old. I am also a father of 2 beautiful children and I love it!