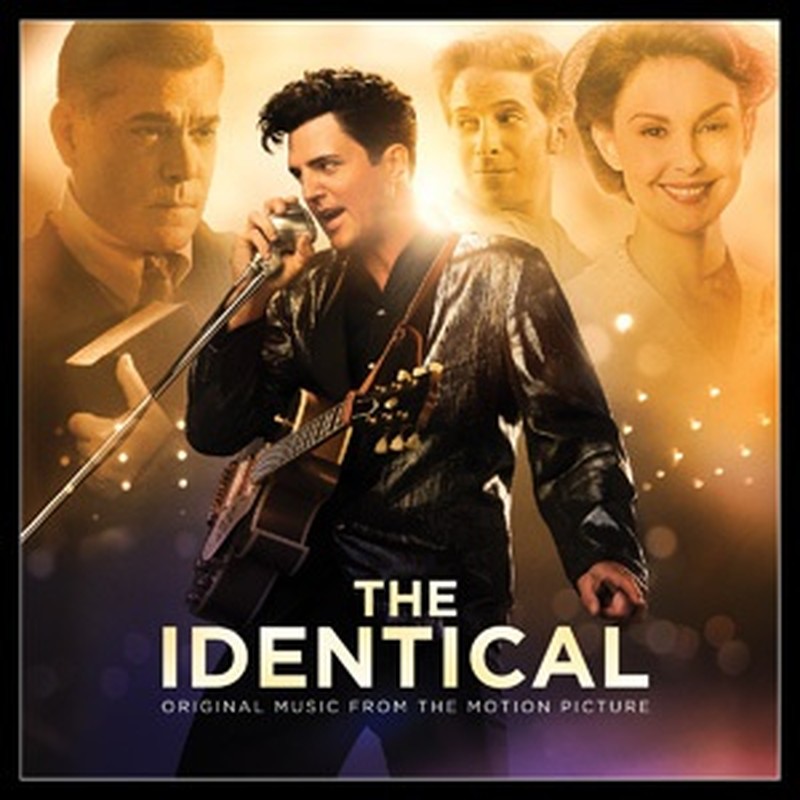 This week Freestyle Releasing and City of Peace Films will release the film, The Identical. The movie will open nationwide in theaters this Friday, September 5th. The feature film will be starring Erin Cottrell, Amanda Crew, Brian Geraghty, Seth Green, Ashley Judd, Joe Pantoliano, Blake Rayne, and Ray Liotta. Capitol Christian Distribution announces their exclusive distribution agreement with City of Peace Media for the release of The Identical movie soundtrack that releases today in conjunction with the film release this week.
"Over the last year, the faith-based film industry has seen unprecedented growth, and we at Capitol Christian Distribution are honored to partner with City of Peace Media & Films as they bring an exceptional and entertaining film to the big screen," shares Greg Bays Executive Vice President of Capitol Christian Distribution. "The Identical soundtrack is packed full of music that will appeal to a wide range of musical tastes and is a perfect complement to this inspiring film."
The Identical tells the compelling story of twin brothers unknowingly separated at birth during the Great Depression. Drexel Hemsley becomes an iconic 50′s rock 'n' roll star, while Ryan Wade (Blake Rayne) struggles to balance his love for music and pleasing his father. As the brothers' destinies unknowingly intersect; Ryan discovers that Drexel is his identical twin which leads him to question everything he's ever believed about God, family and his own identity.
The double disc soundtrack spans three decades of pop music and features the music heard throughout The Identical. Included in the album are 23 original songs such as: "Bee Boppin' Baby," "Better Man," "Boogie Woogie Rock and Roll," "Gypsy Man," "Sunrise Surfin," "Your Love's Keepin' Me Tonight," "City Lights," and "Nashville Tonight," performed by lead actor Blake Rayne. Additionally, the soundtrack features songs from City of Peace recording artists, The Morph Kings, Darcey & Mo and The Ricky Reece Band as well as the original music score making the dual disc project a total of 29 tracks. The soundtrack was produced by Yochanan Marcellino and his father Jerry Marcellino, who is a veteran musician, producer, and songwriter with 17 Gold albums, six RIAA Gold Singles and three RIAA Platinum albums. This film and soundtrack was special for Jerry as he produced many of Motown's top talent during the 1970s including Michael Jackson, Diana Ross and the Supremes, Lionel Richie & the Commodores, Smokey Robinson, Frankie Valli and Bobby Darin.
"We at City of Peace are both pleased and honored to partner with Capitol Christian Distribution, one of the world's leading music companies. We've sensed from the outset of our distribution discussions, that Capitol is clearly well spoken of, respected and viewed as a forward thinking company; one that's changing as rapidly as the music business itself. At the end of the day, they get what we're all about. We're confident that this is just the beginning of a successful and long-term relationship," says Yochanan Marcellino, Founder, President and CEO of City of Peace Media and Films.
Capitol Christian Distribution and City of Peace Media & Films will bring the DVD release of the film to the Christian retail market in early 2015 following its theatrical run. In addition, Capitol will be re-releasing the entire City of Peace Media and Galilee of the Nations Music's' catalog later this year.