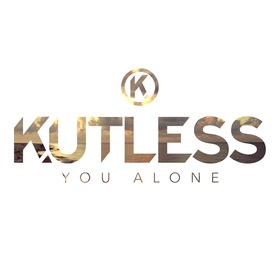 KUTLESS RELEASES NEW SINGLE "YOU ALONE" ON iTUNES AND AMAZON
NEW STUDIO ALBUM COMING FEBRUARY 2014


BEC Recordings' Kutless is gearing up for a brand new studio album, title to be announced, on February 11, 2014. This will mark the band's eighth studio album since their label debut in 2002. The debut single, titled "You Alone," has made a huge wave out of the gate at radio receiving 34 adds its first week at radio making it the No. 1 most added song at AC and Hot AC/CHR last week. This week the single is the second most added song at Hot AC/CHR as well as debuting on the AC Indicator and Hot AC/CHR charts. Fans can now purchase the single on iTunes or Amazon starting today. Click here to watch the newly launched lyric video of this powerful anthem single.
Radio programmers are already raving about "You Alone." Sarah Taylor, Music Director from KCMS/Seattle, said of the new single, "Kutless brings all the power of 'Strong Tower' back to radio with a straightforward message. The only thing better than hearing it on-air is experiencing it live."
Morgan Smith, Assistant Program Director for Fish Portland, shared about the song, "'You Alone' is instantly singable. I think our listeners will have the hook stuck in their heads in a hurry!"
"Our song 'You Alone' is meant to lift up and glorify the name of God," shares the band. "As we look through the Bible, we see many examples of Heavenly worship, which all center around the theme that God is deserving of recognition, majesty, honor, and praise. Through the process of writing this record, we feel that God has been showing us our purpose in leading the body of Christ in worship. The name of Jesus is mighty and powerful. Great is the LORD, ruler of all!"