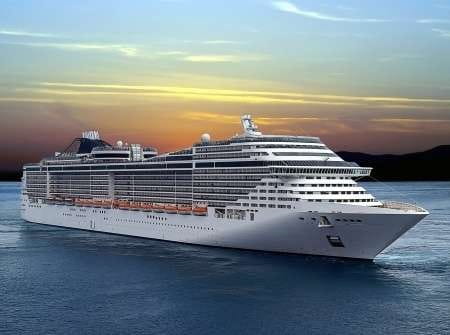 Winter has taken its toll and summer may feel endlessly away at the moment, so why not plan a fun and meaningful spring break trip or summer vacation? There are many options for trips that will encourage spiritual growth in yourself and the entire family. Focusing on serving others will bring you more blessings than just sunshine and the beach. Experiencing something new as a family will help you develop a closeness while gaining a new perspective about others.
"The Truth": Galatians 6:9 "And let us not be weary in welldoing, for in due season we shall reap, if we faint not."
At-Home Service Vacation
Volunteer During VBS Week
If your church plans and hosts a Vacation Bible School, chances are they can use some extra hands throughout the week. Prepare your family to treat the week as a service opportunity and talk to the planning committee to assign daily activities that need to be completed. No, you won't need to travel far, but by changing your focus to serving others for the week you will help teach your family a valuable lesson in serving people around them.
 Volunteer for a Week at a Homeless Shelter
Spend a week getting to know the less fortunate in your community by volunteering at a homeless shelter. Needs often include preparing and serving food, handing out basic essentials and spending time talking with residents. This will certainly be an eye-opening experience as you become more aware of the situations of people within your community. Check with local shelters ahead of time before just showing up in order to learn regulations and learn about safety measures.
Volunteer at Elderly Homes
When was the last time you spent time with the elderly? This one can be a lot of fun, especially if you bring kids along because many elderly individuals have grandchildren but are unable to see them often. Plan on visiting a new elderly home each day and bring playing cards or board games. Visiting the elderly is especially important and will raise the moods of people that perhaps haven't had visitors in months or years. The rewards of this are immeasurable and will help teach kids and teens about what's truly important.
"The Truth": 1 Peter 4:10-11 "As each has received a gift, use it to serve one another, as good stewards of God's varied grace: whoever speaks, as one who speaks oracles of God; whoever serves, as one who serves by the strength that God supplies—in order that in everything God may be glorified through Jesus Christ. To him belong glory and dominion forever and ever. Amen."
Short-Term Missions Trip
Spending your vacation on a short-term missions trip is especially rewarding because you are normally surrounded by other Christians and form a lasting bond during your week of service. Experiences differ depending on the location and type of mission. Some trips include traveling out of state and helping to clean up disadvantaged neighborhoods. Others opportunities include going overseas and immersing yourself in another culture. Start by checking with your local church for opportunities and community churches for upcoming missions trips.
Retreat A Local Camp
A weekend or week long retreat at a Christian camp can give your family the recharge and focus you need. Each camp is different, but many camps plan weeks especially for families and include guest speakers, family bonding activities and are set in the woods, along a lake. Spending time without interruptions to pray and study the Word will bring to light new realizations that daily distractions prevent. Participating in outdoor activities such as canoeing, hiking and fishing helps teach kids how to respect and appreciate the natural beauty around them.
Christian Cruise
If you are planning a vacation get-a-way, check out the wonderful Christian cruises that are available. A cruise is often an excellent choice because many packages are all inclusive and they offer endless recreational activities for all ages. Each year K-Love radio station hosts a cruise in the Bahamas in January featuring Christian musicians and planned events for youth and singles. Christian artists include Mandisa, Newsboys, Casting Crowns, Sanctus Real, Building 429, Chris August, Laura Story and Tim Timmons. One featured guest is Lysa Terkeurst of Proverbs 31 Ministries.
Cruises are available through ChristianCruises.net and themes include the Love, Laugh and Learn Cruise in the Eastern Caribbean; Christian Classics Cruise in Alaska; and Laugh Again Cruise in the Western Caribbean.
The company Inspiration Cruises and Tours offers a package called The Caribbean: A Distinctly Christian Cruise Experience. Entertainment rotates, but has featured Sandi Patty, Kathy Troccoli, MercyMe and PraiseFest Ministries.
Another company that specializes in Christian cruises is JRI Cruises and entertainment has included Avalon, Point of Grace, Mark Schultz, Chonda Pierca, Max Lucado, Sandi Patty, Selah and Phillips, Craig & Dean. They encourage group cruises for families, businesses and churches.
"The Truth": 1 Peter 2:2 "Like newborn infants, long for the pure spiritual milk, that by it you may grow up into salvation."
Christian Tours
Historic Spiritual Tour of St. Augustine, Florida
If you are planning on going to Florida, be sure to include at least a day trip to St. Augustine, which is included in Florida's historic coast. This old, charming town is rich in missions history. Trip Advisor has called the town "A Spiritual Visit" and many refer it to as "America's most sacred acre." It is a free attraction where you can experience peace and serenity while walking through beautiful gardens and looking at statues, a 200 foot cross, the main church, exhibits and historic homes and buildings.
Wycliffe Discovery Center in Orlando, Florida
When you think of Orlando, Disney World probably comes to mind, but there are many other attractions to consider. Wycliffe is an organization that works to translate the Bible into languages around the world and uses their connections to offer a unique experience rich in Biblical culture at the Wycliffe Discovery Center in Orlando, Florida. Take advantage of a fun and interactive way to experience the Bible through a 20-minute tour or just adventure through the center on your own.
The Jesus Film Master Studio Tour
Have you heard of The Jesus Film? You know, the one starring Brian Deacon with shoulder-length brown hair giving a serious performance? You've probably seen it at least once, but did you know you can tour the master studio? This film first debuted in 1979 and has since been translated in over 1100 languages and has touched more than 200 million lives around the world! This would be an excellent trip to take teenagers on, especially if they are interested in studying Christian media or film production. You can watch the film here http://jesusfilmmedia.org/video/1_529-jf-0-0/english/jesus.
Christian Music Tour
If you love Christian music, then why not spend a week or two going to concerts of your favorite artists? There are Christian music festivals around the country that offer a chance to see many artists for the price of one ticket. You could also plan a state music tour and go to Christian concerts and shows in a state you haven't visited yet. Choose a big city as your main base for the week that has concerts within an hour's drive. Christian artists often play on non-traditional stages, such as churches and schools, so the cost may be less than seeing an artist at a huge auditorium.
"The Truth": James 1:17 "Every good gift and every perfect gift is from above, coming down from the Father of lights with whom there is no variation or shadow due to change."
Final Thoughts
When you are focused on serving God through your vacation there will be unexpected doors that open. Pray for God's guidance to lead you in fulfilling His will whether you stay close to home and volunteer or travel around the country on a spiritual journey. This will certainly cut out a lot of the stress that often comes with taking a vacation!
What are some of your favorite vacations and spots to visit?
Another Reading: Top 20 Family Adventure Movies