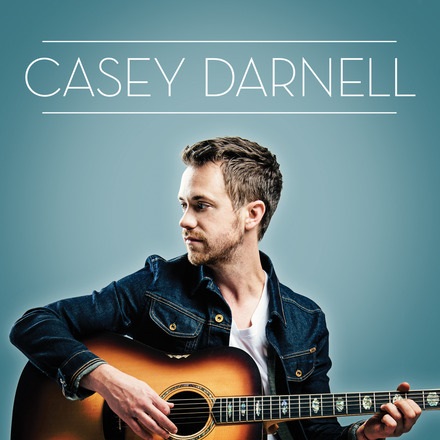 Record Features Eclectic Mix of Musical Styles, Songs About Everyday Life
North Point Music worship leader Casey Darnell releases his second full-length project for the North Point Music label, a self-titled album available Nov. 11. The record features an array of music styles reflected in songs about worshipping God in everyday circumstances.
Produced by Dove Award-winning Producer of the Year Ian Eskelin (Francesca Battistelli, Sidewalk Prophets), Casey Darnell comprises 11 songs all written or co-written by the worship leader. Other contributing writers include Jon Steingard (Hawk Nelson's "Words"), Ian Eskelin (Francesca Battistelli's "This Is The Stuff," Chris August's "Restore"), and Dove Award nominated Songwriter of the Year Tony Wood, with 25 No. 1 hits (Francesca Battistelli's "This is the Stuff," Royal Tailor "Make a Move").
A worship artist at his core, this album explores a different side of Darnell—not focused solely on vertical worship songs, but also showcasing diverse sounds and subject matter meant to encourage worship in day-to-day activities and relationships.
"Some of these songs were written this year, while others have been taking shape most of my life," explains Darnell. "The big picture is the belief that 'worship songs' are more than songs we sing together at church, but rather a variety of songs, styles, and emotions that encourage us to love and serve each other 'as unto the Lord' (Colossians 3:23)."
He continues, "One song on this project may give voice to a large church setting, while another might be for the drive home from work – windows down, ready to see your family, realizing your next moments in worship are to love them with all you've got! I love a lot of music styles and loved exploring that with this record, but as the styles of music change, the message of love stays the same. So whether picking your kids up from school or going for a run, it's my prayer that these songs will bring hope, encourage you, and meet you in your everyday lives."
Songs like the Keith Urban-ish pop-country "When You Smile" recalls with amazement how Darnell and his wife ended up together, while "What Will You Do?" is an emotional piano ballad, written after the school shooting in Connecticut last year. "I Will Stand By You" is a shuffling, upbeat song of encouragement rooted in Galatians 6's instruction to carry each others' burdens.
The CD also features several church-focused songs, notably the modern-day hymn "Let My Soul Sing" and the worship anthem "Marvelous," primed for use in congregational worship.
The project's lead single, "Over and Over," will impact Christian radio in January. Darnell will support the release with performances at multiple Catalyst events, comprising thousands of church leaders.