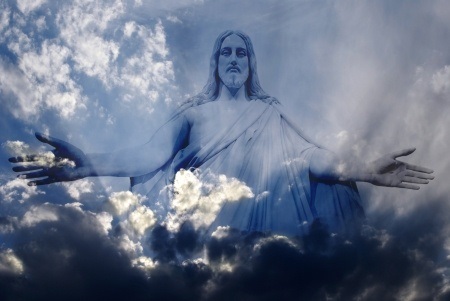 We serve an amazing God who is set apart from all other gods of this world. They are typically framed in the human mind as well as restricted in their ability to balance power with love. As a result, these gods are either exceptionally permissive (allowing their followers to do whatever seems good to them) or exceptionally harsh (punishing their followers with cruel and inhumane practices for the smallest of infractions).
The God of the Christian faith demonstrates the gentle love of a Father in justice and truth. Our God doesn't tolerate sin; yet He extends grace to sinners through the sacrifice of His Son Jesus Christ. The following 5 amazing attributes of our God comforts those who love and serve Him:
#1) His Unconditional Love
"But because of his great love for us, God, who is rich in mercy, made us alive with Christ even when we were dead in transgressions—it is by grace you have been saved" (Ephesians 2:4-5).
Many people struggle with the concept of God's unconditional love due to the mistaken belief that love must be earned through good works. The love of the heavenly Father remains upon every person whether they are believers or not and there is nothing that can ever separate His love from us. When a believer is secure in the love of God—they are empowered to accomplish great things in His name without fear.
#2) His Great Omnipotence
"And I heard as it were the voice of a great multitude, and as the voice of many waters, and as the voice of mighty thunderings, saying, Alleluia: for the Lord God omnipotent reigneth" (Revelation 19:6, KJV).
We all know of different degrees of power in our lifetime. There's the power and authority of parents, teachers, police, judges, and pastors. In a world of pain and suffering, there's evidence of Satan's limited power over men and nature. Yet every power on earth is subjected to God as He reigns over everyone and everything. Believers who struggle through various trials hold on in faith in God's power to overcome in difficulties.
#3) His Wonderful Omnipresence
"Where can I go from your Spirit? Where can I flee from your presence? If I go up to the heavens, you are there; if I make my bed in the depths, you are there" (Psalm 139:7-8)
One of the greatest promises ever made by God is, "I will never leave you nor forsake you" (Heberws 13:5). In faith, believers around the world trust in His presence during times of uncertainty especially when they are physically alone. There's nothing in the world that can prevent the presence of God. His unseen hand is always with those who love and put their trust in Him.
#4) His Complete Forgiveness
"If we confess our sins, he is faithful and just and will forgive us our sins and purify us from all unrighteousness" (1 John 1:9).
When God forgives, it's complete without the remnants of guilt or shame. His forgiveness is freely given to those who are willing to confess their sins. The forgiveness of the Lord is based on the sacrifice of Jesus Christ which covers the sins of the whole world. No other god can forgive so thoroughly to allow people to walk in the freedom of Christ for this life and eternally.
#5) His Incredible Omniscience
"Oh, the depth of the riches of the wisdom and knowledge of God! How unsearchable his judgments, and his paths beyond tracing out!" (Romans 11:33).
In spite of all the advances of technology, finite human beings can't attain all knowledge on everything. Only the one and true God of the universe has all knowledge of what was, what is, and what is to come. He allows His people to gain spiritual knowledge in order to grow up towards maturity in Christ Jesus. Those who place their trust in Him can rest that He knows how to make everything work together for their good.
God above all gods
His amazing attributes can become a powerful opening to every prayer. We pray to our God for His love when we feel unlovable, for power when we feel powerless, for His presence when we are lonely, for His forgiveness when we sin, and for His knowledge when we are in doubt. While our God is majestic and holy—He's also initimately involved in every area of our lives. We are encompassed by His grace and mercy extending from His all-loving, all-powerful, always present, always forgiving, and all-knowledgable attributes. This is the God we serve and who is worthy of our praise.
Article by Crystal McDowell
Crystal McDowell is a writer, speaker, and teacher with a passion to encourage believers to know and grow in their relationship with Jesus Christ through practical application of God's word.
Crystal and her husband, Marshall, raise their five children in the Bloomington, IL. As a freelance writer and editor for over 13 years, Crystal has published numerous Christian curriculums for Sunday School and VBS as well as many articles dealing with marriage, motherhood, and relationships. She's a weekly staff writer for www.whatchristianswanttoknow.com as well as writing her own blog at http://crystalmcdowellspeaks.blogspot.com.