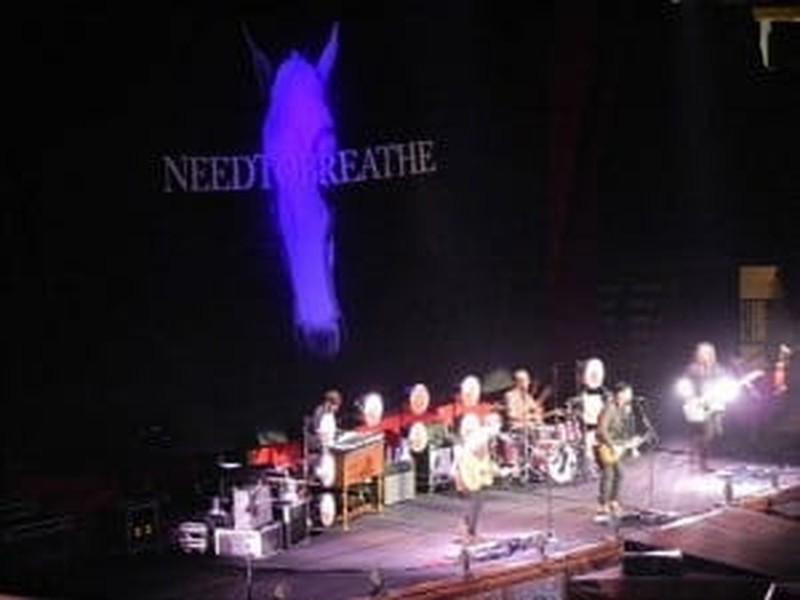 2013 is going to be a great year for new Christian music.  It seems like each year bands and solo artists keep releasing more and more great music for the kingdom of God.  The anticipation is always fun for new albums.  You always hear one song off of it, and BAM!  You want the album right away!  Here is a list of 12 upcoming Christian albums for 2013.
Matt Maher – All The People Said Amen
This album is a mixture of several new songs mixed with several live performances.  Some of his most popular songs live will be: Hold Us Together, Christ Is Risen, and Turn Around.  A New track: Lord, I Need You, was released to Christian radio stations earlier this month.  You can expect a wonderful album from Matt this year and it is not far away.  The release date for All The People Said Amen is April 23, 2013.
Citizen Way – Love Is The Evidence
This is the debut album for what looks like to be a very great career.  They released the song, "Should've Been Me" last year and did remarkably.  They are already touring with acts like: Big Daddy Weave and Chris August.  This album is set to release on April 23, 2013.
All Sons & Daughters – Live
This album is their first ever live CD/DVD album.  It will include some of their best songs including: All The Poor And Powerless, Brokenness Aside, and Reason To Sing.  It is set to release on April 23, 2013.
Remedy Drive – Resuscitate Acoustic Album
This is a cool rendition of their album, Resuscitate that was released last year.  It features acoustic tracks for all of the songs and it is set to release on May 14, 2013.
Amy Grant - How Mercy Looks from Here
This is Amy's first album in over a decade to have all original songs.  She also has many guest vocalists accompany her on many tracks.  Some of these guest vocalists include: Eric Paslay, Sheryl Crow, Carol King, Will Hoge, and James Taylor.  It is set to release on May 14, 2013.
Shane and Shane – Bring Your Nothing
These 2 men are amazing artists to say the least.  Their latest effort is sure to honor God in a wonderful way.  There are many guest artists on this album including: Jason Hoard (Third Day), Tyler Chester (Fiction Family), and Josh Moore (Caedmon's Call).  This album is set to release on May 14, 2013.
David Crowder Band – All This For A King: The Essential Collection
This is a "best of" disc by the band.  It features many of their most popular songs including: How He Loves, O Praise Him, and No One Like You.  There is one new song on the album along with 3 new remixes.  It is set to release on May 21, 2013.
Building 429 – Won't Be Shaken
This will be the band's 6th major release.  The title track "We Won't Be Shaken" is already on the radio.  It is set to release on June 4, 2013.
Audio Adrenaline – Big House To Ocean Floor (Hits Collection)
This CD has 16 of their best songs ever on it including: Big House, Ocean Floor, Never Gonna Be As Big As Jesus, and We're A Band.  It is set to release on June 4, 2013.
The Almost – Fear Inside Our Bones
This alternative rock band has finished its 3rd album, Fear Inside Our Bones.  Its first single, Ghost, was released on January 4, 2013.  The new album is set to release on June 11, 2013.
Skillet – Rise
Fans are getting excited for the next album by Skillet.  Rise is a concept album following teenager into adulthood.  This is their first concept album ever.  It is set to release on June 25, 2013.
The Letter Black – Rebuild
This is a rock/metal band that is absolutely amazing!  The lead female vocalist has a beautiful voice.  The sound is very radio friendly for this type of music.  Their next album is set to release on September 10, 2013.
Artists With New Albums Set To Release in 2013
Abandon Kansas       Warr Acres
Bride       Five Iron Frenzy
The Fold       Jars Of Clay
NEEDTOBREATHE       Newsboys
Our Heart's Hero       Pillar
Seabird       Aaron Shust
Switchfoot       Unspoken
Conclusion
These are 12 albums worth anticipating.  They cover many genres of music from Worship to Pop to Metal.  This is indeed going to be a great year in music!  So many great artists and bands have new material coming out and the sky is the limit!  I hope you have enjoyed this sneak peek at this year's upcoming new albums.  God bless you!
"The Truth" (Jeremiah 9:11) For I know the plans I have for you, declares the Lord, plans for welfare and not for evil, to give you a future and a hope.
Resources- The Holy Bible, English Standard Version"Scripture quotations are from The Holy Bible, English Standard Version® (ESV®), copyright © 2001 by Crossway, a publishing ministry of Good News Publishers. Used by permission. All rights reserved.", www.youtube.com,photo credit: andy liang via photopin cc