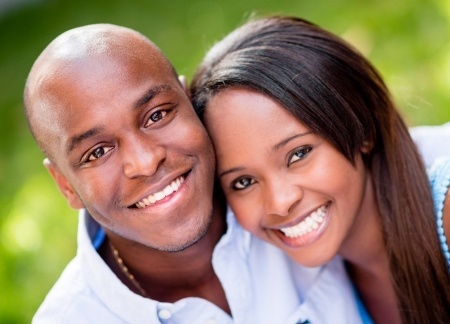 What should you look for in a spouse? It's similar to what Forrest Gump's mother said "Life is like a box of chocolates…you never know what you're gonna get". It's true with looking for traits in a spouse—you really don't know what you're dealing with until you've actually spent significant time with them.
There's hope though for those who put their trust in Christ. We depend on the Holy Spirit to give us direction and discernment. The following 10 traits are a good starting point for discovering what good things can come from a gift from God.
Trait #1) A genuine relationship with God
"I want to know Christ—yes, to know the power of his resurrection and participation in his sufferings, becoming like him in his death, and so, somehow, attaining to the resurrection from the dead" (Philippians 3:10-11).
Someone who has a true relationship with God isn't perfect, but rather they are being perfected. Their words and actions express a deep desire to please God and a godly sorrow when they fall short of it. Out of their heart flows a natural progression towards spiritual maturity.
Trait #2) A high standard of personal integrity
"If you know that he is righteous, you know that everyone who does what is right has been born of him" (1 John 2:29).
Honesty marks a man or woman of high integrity. This person wouldn't tell what you want to hear, but what you need to hear even if it risks the relationship. They are willing to be inconvenienced rather than to go back on their word.
Trait #3) A trustworthy, dependable spirit
"All you need to say is simply 'Yes' or 'No'; anything beyond this comes from the evil one" (Matthew 5:37).
In addition to being truthful, they are trustworthy in their responsibilities in school, work, or family. Their dependability is evident in the ministry that they are a part of and their spiritual giftedness is revealed by their works. Their fellow workers are encouraged to become more like them in perseverance.
Trait #4) A compassionate soul
"Suppose a brother or a sister is without clothes and daily food. If one of you says to them, 'Go in peace; keep warm and well fed,' but does nothing about their physical needs, what good is it?" (James 2:15-16).
This person is sensitive to the Holy Spirit's leading in reaching out to the hurting. They will be compelled to help where they can. Their compassion isn't limited to close family and friends, but also to strangers.
Trait #5) A generous, giving mindset
"A generous person will prosper; whoever refreshes others will be refreshed" (Proverbs 11:25).
Stinginess has no part of this person's life. They are completely committed in their tithing, offering, and giving towards kingdom work. There is also a notable mark of giving in their time, energy, and willingness to serve others.
Trait #6) A sense of humor
"A cheerful heart is good medicine, but a crushed spirit dries up the bones" (Proverbs 17:22).
Far from being a class clown or comedian, this person can laugh at themselves and be willing to admit vulnerability or weakness. They take life lightly trusting in the Lord to give them what they need when they need it. There's a consistent joy in their life even during the difficult days.
Trait #7) An adaptable attitude
"Why, you do not even know what will happen tomorrow. What is your life? You are a mist that appears for a little while and then vanishes. Instead, you ought to say, 'If it is the Lord's will, we will live and do this or that'" (James 4:14-15).
This person is open-minded to the reality of the brevity of life as well as the unknown parts of God's will. They aren't stringently holding on to self-imposed rules; but rather are willing to allow the Holy Spirit to reveal different ways of thinking and seeing the big picture. It's an adventure of faith to spend time with them.
Trait #8) A responsible reputation
"A good name is more desirable than great riches; to be esteemed is better than silver or gold" (Proverbs 22:1).
Their reputation speaks volumes about their convictions, work ethic, friends, and spiritual values. It doesn't matter the environment—home, work, school, or community—there's a general consensus of someone who makes a positive difference with those who are well acquainted with them. They don't live in fear of being exposed as hypocrites.
Trait #9) A tendency towards unselfishness
"Do nothing out of selfish ambition or vain conceit. Rather, in humility value others above yourselves, not looking to your own interests but each of you to the interests of the others" (Philippians 2:3-4).
They don't have a hidden agenda about how to please themselves. This man or woman is genuine in their pursuit to live a disciplined, godly life for helping other people. They are more likely to become interested in ways of encouraging God's people rather than their personal pursuit of pleasure.
Trait #10) A desire for personal growth
"I press on toward the goal to win the prize for which God has called me heavenward in Christ Jesus" (Philippians 3:14).
This believer isn't satisfied with the status quo of their Christian faith. They are always seeking to grow up spiritually and express a willingness to be stretched in their faith. They carry their calling from God close to their heart and make it a part of their daily life.
Looking Upwards…
When looking for a spouse, begin with looking upwards—a prayerful, honest, and intense seeking of God's presence in your life. He knows the best companion for you and your lifestyle. It's best to begin with God and trust in His hand to direct you towards the right (not perfect) spouse.
Article by Crystal McDowell
Crystal McDowell is a writer, speaker, and teacher with a passion to encourage believers to know and grow in their relationship with Jesus Christ through practical application of God's word.
Crystal and her husband, Marshall, raise their five children in the Bloomington, IL. As a freelance writer and editor for over 13 years, Crystal has published numerous Christian curriculums for Sunday School and VBS as well as many articles dealing with marriage, motherhood, and relationships. She's a weekly staff writer for www.whatchristianswanttoknow.com as well as writing her own blog at http://crystalmcdowellspeaks.blogspot.com.