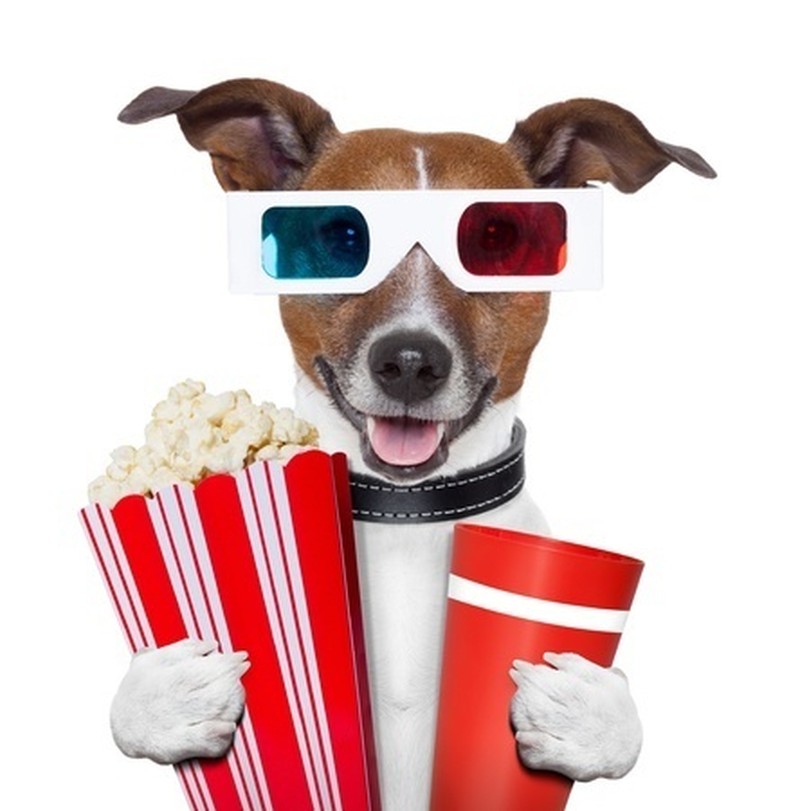 Do you love movies with animals as the stars? I sure do! There are so many great ones and they are usually safe for the entire family to watch. Some of my favorite ones are based on true stories, such as Hachiko and Eight Below. Others are just silly fun, like Babe and Charlotte's Web. Here are the top 10 family movies starring animals.
10. Babe (1995)
Babe is a special pig who shows how intelligent he is. He goes home from the fair with Farmer Hoggett and befriends all the animals, including the sheepdog Fly. He ends up learning how to herd sheep and it ends up turning into a career, partly because of Babe's fun-loving personality.
9. Mouse Hunt (1997)
Ernie Smuntz (played by Nathan Lane) and Lars Smuntz (played by Lee Evans) are two brothers who inherited an old house built by a famous architect. They begin realizing the value of the home and are planning on auctioning it off, but they have to get rid of a mouse first! The problem is that the mouse keeps outsmarting the brothers and they end up destroying the house.
8. Shiloh (1996)
Young Marty Preston is on his way home when he meets a cute beagle named Shiloh who has just ran away from home. Marty's dad knows the dog's owner, Judd Travers and says "no" when asked if they could keep the small dog. Judd Travers is not nice to the young beagle and Shiloh runs away again. Marty decides to make a doghouse for him out of an old shed and shelters Shiloh from Judd.
7. Air Bud (1997)
The Air Bud movies have been classics since the original Air Bud movie came out in 1997. Josh Framm is 12 years old and moved into the neighborhood following the accidental death of his father. His mom is busy working so Josh is left to make friends and become familiar with the town on his own. One day while playing basketball alone on a rundown court outside, a golden retriever named Buddy joins him. Buddy doesn't just sit back and watch, he plays basketball with Josh and has an awesome shot!
6. Charlotte's Web (2006)
Wilbur is a pig who has come to love his home with Fern, a young girl, but it's time for him to move onto her uncle's farm to become slaughtered. Wilbur meets Charlotte, a spider, and makes it her mission to save Wilbur.
5. 101 Dalmatians (1996)
Cruella De Vil is rich, used to getting what she wants and loves real Dalmatian coats. Anita works for Cruella and meets Roger, a computer game writer, and their dogs Perdita and Pongo have puppies. Cruella De Vil steals the young puppies and soon they realize there are 99 puppies total! Anita and Roger search while all the puppies give Cruella De Vil a taste of her own medicine.
4. Lassie (1994)
There are many different versions of the beloved story of Lassie, but one favorite is Lassie from 1994 with Helen Slater, Tom Guiry and Jon Tenney. The Turner family moves to the country to begin a new life away from the hustle and bustle of the city. Teenage son Matt hates the country, but soon develops a deep relationship with a stray dog named Lassie.
3. Andre (1994)
You will love the marine sea lion named Andre who became friends with a young girl named Toni. Andre is quite funny and starts antagonizing a local fisherman, Mark, who wants Toni's father's position as Harbor Master. As the media attention for Andre and Toni grow, Mark's irritation nearly explodes.
2. Hachi: A Dog's Tale (2009)
Professor Parker Wilson finds a small dog in the [name] and adopts him. The two have to convince his wife to let Hachiko stay, but she can't say no because she loves her husband dearly. Parker Wilson and Hachiko develop a deep bond that goes beyond death, as Hachiko experiences when the Professor suddenly dies of a heart attack.
1. Eight Below (2006)
Dr. Davis McClaren and dog trainer Jerry Shepherd were working in the Antarctic with a team of dogs when severe weather forced them to depart suddenly. They couldn't bring the dogs home and Jerry worked to get back to rescue them, but was unable to return for six months. After finally securing a sponsor to rescue the dogs, Jerry finally landed in Antarctica and isn't sure what he will find.
I've noticed that there are many movies that feature dogs, but one of my all time favorites is Andre! What other movies starring animals do you love?
Article by Elise Cleary
I am a Christian writer and editor that lives in northern Michigan and thoroughly enjoy music, movies, TV shows, books and other entertainment with a Christian focus. My favorite song is "Oceans" by Hillsong United because it reminds me that has big plans for me and everyone else who puts their trust in Him. There are many movies that have impacted my life, but a few include God's Not Dead, The Shunning and Letters to God. I also write for www.faithandentertainment.com and love connecting with readers, so please don't hesitate to contact me! When I'm not writing I enjoy watching movies and laughing with my busy toddler and husband.