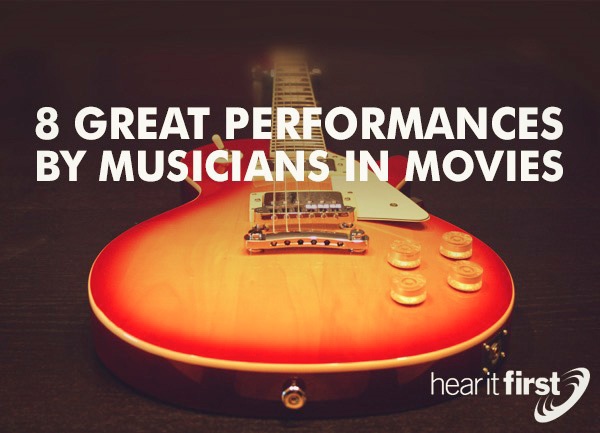 It was less common for singers to cross over into successful movie careers at one time, but a lot has changed! There are many musicians who have starred in movies and it's not surprising to me with how diversified many singers are becoming. Some singers, like Taylor Swift, have continued focusing on their singing careers after playing a few movie roles, but there are quite a few, such as Tim McGraw, who have focused on their acting careers. Here are eight great performances by musicians in movies.
8. Clint Black in Flicka 2 (2010) PG
Clint Black stars in Flicka 2 as Toby, a ranch owner who learns his teenage daughter is coming to live with him. He knows how to break a horse, but is in for an adventure when it comes to helping his daughter adjust from city life to a horse farm. Clint also plays Toby in Flicka Country Pride (released in 2012 and rated G). A stable hires him to help manage the farm and he brings Flicka along. Kelly, the stable owner's teenage daughter connects with Flicka and experiences healing from a trying time in her life.
7. Trace Adkins in Mom's Night Out (2014) PG
Trace Adkins put aside country music to play Bones in Mom's Night Out. Three moms are determined to have a quiet and fun night out and they end up experiencing the complete opposite. Bones, who owns a tattoo parlor and has a shady past, becomes the biggest ally in helping the mothers find a lost child. Trace Adkins has also played roles in A Country Christmas (released in 2013 rated PG), Lifted (released in 2010 and rated PG-13) and An American Carol (released in 2008 and rated PG-13).
6. David Bowie in Labyrinth (1986) PG
David Bowie has had an incredible acting career, besides singing hit songs like (You Will) Set the World On Fire, "Underpressure" and "Space Oddity." He starred in the Labyrinth in 1986 as Jareth the Globlin King. He was also a voice in Arthur and the Invisibles (released in 2006 and rated PG), Zoolander (released in 2001 and rated PG-13), Mr. Rice's Secret (released in 2000 and rated PG) and Yellowbeard (released in 1983 and rated PG).
5. Randy Travis in The Long Ride Home (2003) PG-13
Randy Travis plays Jack Fowler and Jack Cole in The Long Ride Home, which tells the story of a man in the 1860's who is forced to fight the law so he can see his son and wife again. The country singer has played roles in many films, including National Treasure: Book of Secrets (released in 2007 and rated PG), The Wager (released in 2007 and not rated), Jerusalem Countdown (released in 2011 and rated PG-13), Texas Rangers (released in 2001 and rated PG-13) and Baby Geniuses (released in 1999 and rated PG).
4. Tim McGraw in The Blind Side (2009) PG-13
The Blind Side was not Tim McGraw's first big movie he starred in, but his role as Sean Tuohy is memorable and impactful. His wife Leigh Anne Tuohy (played by Sandra Bullock) is headstrong on helping a disadvantaged teenager who turns out to be an incredible football player. Sean supports his wife and they adopt Michael Oher as a son. Tim McGraw has also starred in Friday Night Lights (released in 2004 and rated PG-13), Country Strong (released in 2010 and rated PG-13), Four Christmases (released in 2008 and rated PG-13) and Flicka (2006 released by Twentieth Century Fox and rated PG).
3. Jennifer Lopez in Ice Age: Continental Drift (2012) PG
Jennifer Lopez has been on the acting scene since 1986 with her first role as Myra in My Little Girl. In 2012 she voiced Shira in Ice Age: Continental Drift, the fourth film in the Ice Age series. Lopez has also starred in What to Expect When You're Expecting (released in 2012 and rated PG-13), Monster-in-Law (released in 2005 and rated PG-13), Maid in Manhattan (released in 2002 and rated PG-13) and The Wedding Planner (released in 2001 and rated PG-13). She was an actress long before she found success as a singer and has been able to continue producing music and acting.
2. Mandy Moore in A Walk to Remember (2002) PG
Mandy Moore's singing career started with her debut single "Candy" back in 1999. She played her first film role in 2001 as a minor voice in Dr. Dolittle 2 (released in 2001 and rated PG). Her first major role was Lane Thomas in The Princess Diaries (released in 2001 and rated G). However, the first inspirational performance by Mandy Moore was when she played Jamie Sullivan in A Walk to Remember. Jamie was a 15-year old who attended the local public school and happened to be the daughter of Reverend Sullivan. She doesn't fit into the popular crowd, but a twist of events has her working with Landon Carter and she ends up changing his life in many ways. Mandy also sang six songs that are featured on the soundtrack.
1. Will Smith in The Pursuit of Happyness (2006) PG-13
Will Smith began his acting and singing career in the 1980's with Jeffrey "DJ Jazzy Jeff" Townes, a childhood friend. His first acting role was on The Fresh Prince of Bel-Air for NBC, which aired for six seasons from 1990 through 1996. Will has starred in countless films and has maintained a successful singing career, but my favorite film of his is the Pursuit of Happyness. He played Chris Gardner who worked his way into a career as a stockbroker while being homeless and raising his young son. Will's son Jaden Smith played his son Christopher in the movie and the film was nominated for an Academy Award, BET Award, Black Reel Award, Golden Globe Award and won a Capri Award for "Movie of the Year."
There are many musicians who have given award-winning performances in movies. Who is your favorite singer who has starred in a leading movie role?
Article by Elise Cleary
I am a Christian writer and editor that lives in northern Michigan and thoroughly enjoy music, movies, TV shows, books and other entertainment with a Christian focus. My favorite song is "Oceans" by Hillsong United because it reminds me that has big plans for me and everyone else who puts their trust in Him. There are many movies that have impacted my life, but a few include God's Not Dead, The Shunning and Letters to God. I also write for www.faithandentertainment.com and love connecting with readers, so please don't hesitate to contact me! When I'm not writing I enjoy watching movies and laughing with my busy toddler and husband.