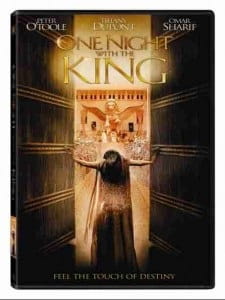 With  Valentine's Day right around the corner, it's the perfect time to snuggle up with the one you love for a great movie. Love is portrayed in so many ways by the world, but the films listed below offer viewers a different take on what it means to be devoted. God uses so many ways to teach us about how he wants us to treat others, and love in the eyes of the Lord will never fit into a neat little box. The movies on this list are examples of all the different shapes and sizes love can take.
Top 7 Christian Films With a Love Theme
7. Marriage Retreat (2012)
Marriage. Is. Hard. The early days of wine and roses can quickly give way to taking out the trash and arguing over money. After some time, we can begin to see our spouse as just that person we share a living space with. We forget that it was God that brought us together for His reasons and fail to see our significant other's heart. That is the message of this funny, uplifting, but in all ways, realistic, look at a group of married couples who find themselves at a marriage retreat that challenges everything they thought they knew about what and who is most important in a marriage. The film is laugh out loud funny, heartwarming and spiritually stirring.
6. One Night With The King (2006)
The story of Esther, who was "born for such a time as this", and the love affair with a king that would ultimately save her people. One Night with the King tells the biblical tale of Esther and her transformation from beautiful Jewish slave to the Queen who would not only save her people but capture the heart of the world's most powerful King.
5. No Greater Love (2009)
The greatest act of love may be forgiving those who have caused us the most pain. Jeff and Heather have been together for years and seem to have the perfect love story, until a pivotal event in their lives leads Heather to make a life altering decision. This movie speaks volumes on the strength it takes to forgive and the power of the truest love, God's, to overcome any injustice.
4. Ice Castles-(1978/2010)
This 2010 remake of the beloved Oscar nominated film stars Taylor Firth, an elite level figure skater who had never acted before taking on the role of Lexi Winston. She is wonderful as a small town figure skater who makes it big and then, through tragedy, watches it all slip away. Her hometown love, Nick, believes that Lexi can regain what was lost and sets out to restore her career through his faithful love and belief in her.
3. Amazing Love: The Story of Hosea (2012)
There are few stories in the Bible that speak to the true meaning of unconditional love as strongly as Hosea and Gomer's. Any movie made about their tale is bound to make this list, but this 2012 film, starring Sean Astin and Patty Duke, uses modern day characters and situations to revisit the message of God's unyielding faithfulness and love.
2. Love Comes Softly (2003)
This one's a tearjerker but that gives you an excuse to wipe your nose on the sleeve of your loved one while you're snuggling. Based on the beloved series by Janette Oke, Love Comes Softly tells the story of Marty Claridge a young widower who must rebuild her life after loss. She believes that she is doing what is necessary to survive by marrying again, but soon learns that God never leaves anyone in the pain, and that sometimes His plans for us look nothing like we ever expected.
1. Fireproof (2008) 
I was blessed to view this movie for the first time shortly after becoming engaged. I had my own ideas about love and a successful marriage and didn't consider the ways daily life can push apart even the strongest of couples. The ways little daily hurts can add up slowly until one day we look around and where there was once love, there are now walls of protection and pain. Fireproof changed the way I, and I'm sure countless others, approached marriage. It is a story of hanging on and fighting in a world where we are so often told to throw in the towel. An absolute must see.
Trailer for Fireproof
Final Thoughts
The Bible says, "Whoever does not love does not know God, because God is love." (1 John 4:8 NIV). There is such a large emphasis, in today's society, on protecting one's self and personal gain. Often times love is pushed to the backburner or viewed as a weakness. The films listed above all attempt to bridge the gap between what the world says about love and what God says. My hope is that you will watch them with the one you love most and in doing so, get to know one another, and God, all over again. Happy Valentines Day!
Another movie article to check out:  Top 7 Anticipated Christian Movies of 2014