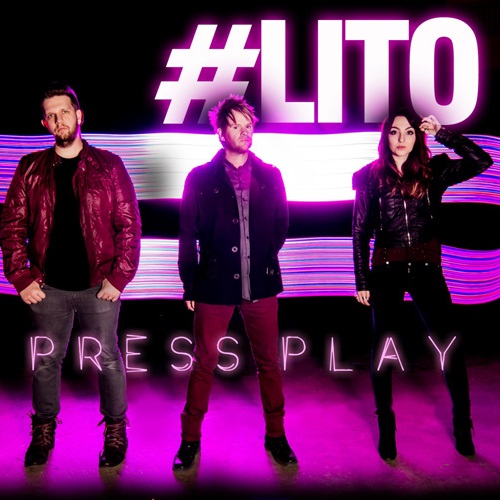 Dove Award-nominated band PRESS PLAY recently announced their October 1st release for their highly anticipated new album #LITO. The band's 4th studio album on DREAM will have fans pleased with songs ranging from the up tempo self-titled radio single, "#LITO" to the slower yet hugely emotional, "Songs For The Broken". PRESS PLAY recorded the album in Minneapolis, MN, where the group teamed up with producer, David Thulin, who also worked on World Anthem.
We are proud to present the reveal of the album cover art.
Below, check out the #LITO track listing for the new album.
#LITO Track Listing:
1. #LITO
2. Force Of Nature
3. Love Audio
4. Songs For The Broken
5. Snap A Picture
6. Top Of The World
7. Wonder Struck
8. I Can Breathe
9. Android
10. I Choose
11. NY2LA (David Thuin Remix)
12. #LITO (David Thulin Remix)