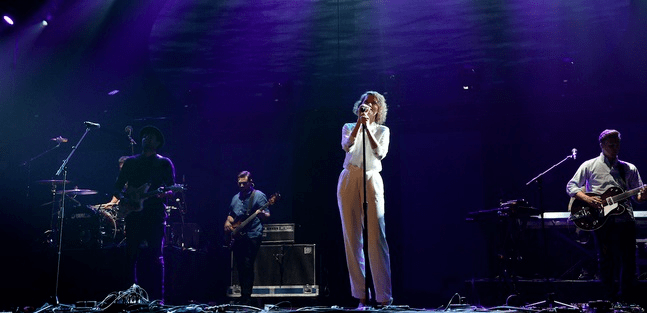 Hillsong UNITED's "Oceans (Where Feet May Fail)" was named Worship Song of the Year at Sunday evening's 2nd Annual K-LOVE Fan Awards. This is Hillsong UNITED's first K-LOVE Fan Award. UNITED also closed the show with the chart-topping song, which is their highest charting and selling single to date.
"We are just church kids from Australia who love the church and believe in the church," shares Joel Houston of Hillsong UNITED. "And as songwriters we like to set sail and believe God to breathe on a song, and God breathed on 'Oceans' more than we could ever have asked or imagined."
"Oceans (Where Feet May Fail)," UNITED's first No.1 radio single, recently cracked the longest reign on Billboard's airplay/sales/streaming-based Hot Christian Songs chart and at press time, are on their 26th week at the top. "Oceans" is from the group's February 2013 release, ZION, which is their most successful and fastest selling album to date.
The 2nd Annual K-LOVE Awards were held at Nashville's famed Grand Ole Opry and hosted by award-winning artist Matthew West and Dancing With the Stars® finalist Candace Cameron Bure. The fan-voted awards show "celebrated and promoted artists, athletes, authors and entertainers who, with excellence, engage and impact popular culture for Jesus Christ."