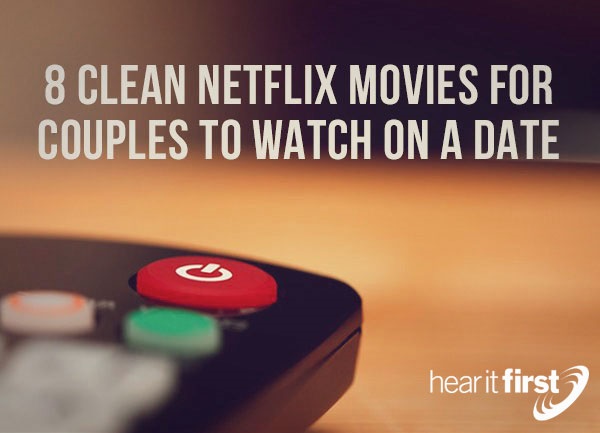 Here are eight great Netflix movies for couples to watch on a date.
An Affair to Remember
The 1957 movie, "An Affair to Remember" stars Carrie Grant and Deborah Kerr and starts out with the social magnet, Nickie Ferrante (Cary Grant) running into a budding artist, Terry McKay (Deborah Kerr) and when they suddenly discovered they've fallen in love, they are left in a difficult situation because both are engaged to someone else. The problem is, they don't love their fiancés and working this out is not going to be easy. They agree to meet at the top of the Empire State Building in six months after they both have worked everything else out but tragedy strikes as Terry is paralyzed and Nickie just figures that Terry changed her mind. The ending is worth the wait and there are no age restrictions to this movie because it is just that wholesome.
Fireproof
This is a great movie for dating or married couples to watch because relationships can be very tricky and we often take our boyfriend/girlfriend or spouse for granted but just like a jetliner that is on autopilot, everything looks good-to-go, but autopilots are only good for a limited time before a real emergency happens, like running out of fuel. [1] Kirk Cameron and Erin Bethea's marriage in this movie ran out of fuel so when their marriage reached the stage that looked totally hopeless, he turns to his father who gives him several counseling sessions but even these seem to make no difference. It is not until he finally becomes desperate enough that he turns to God. The story is based upon the best-selling author and marriage counselor, Dr. Gary Smalley and his book, "The Five Love Languages." Grab some tissues. You'll need them. This movie should be viewed by every couple that's married and every couple that's engaged.
For the Love of Grace
This top rated Hallmark Channel movie features a grieving firefighter, Steve Lockwood (Mark Consuelos) who is trying to deal with the loss of his wife while still trying to do his job. It's only after he saves a woman's life in a fire, Grace Harding (Chandra West), that they both see that they share past tragedies in their lives that they might seem right for each other. The problem is, Grace is already engaged, but he's never around, being so busy traveling for business purposes that she rarely sees him. In the end, it seems they have more in common with each other than Grace does with her fiancé. It is only after they've dealt with their great loss that they begin to discuss the different possibilities that are open for both of them.
You've Got Mail
Romance is timeless and so even though the movie, "You've Got Mail" was made many years ago, it is just as romantic then as it is today. Some things never change so Joe Fox (Tom Hanks) and Kathleen Kelly (Meg Ryan) like competiveness in business so when Kathleen's little bookstore is forced to grow because of the huge Fox Books store opens up across the street, these two are thrown together by circumstances. This movie is so wholesome and clean that it's suitable for any age but particularly great for young Christian couples to watch together on a date night, whether they're married or just dating.
Sleepless in Seattle
It seems that several years ago, movie producers liked how Tom Hanks and Megan Ryan worked together and they were a natural couple on the screen and so in this movie, "Sleepless in Seattle," Sam Baldwin, a successful Chicago architect loses his beloved wife and his son, Jonah, tries to help his grieving father by calling into an all-night talk show and tries to find his dad a wife. Annie Reed happens to catch the boys touching story on the radio and in time, Jonah connects with Annie and they finally meet on the top of the Empire State Building, much like in the classical, romantic movie, "An Affair of the Heart." This movie is suitable for young couples and the context is very clean.
Shakespeare in Love
In the movie, "Shakespeare in Love," a very young and budding playwright, William Shakespeare, is suddenly struck with every writer's worst fear; writer's block and even worse, his romantic comedy, "Romeo and Ethel, the Pirate's Daughter" is flopping and this failure threatens the closure of the theatre, so William looks for a distraction and he finds one, in the form of the beautiful but betrothed Lady Viola. This movie shows that the struggle for true love is not easy but it's worth the effort as you'll see in the end.
Say Anything
In 2002, Entertainment Weekly listed the movie, "Say Anything" as one the greatest modern movie romance and begins with just an ordinary student, Lloyd Dobler (John Cusack) meeting Diane Court (Lone Skye), the class valedictorian, and they couldn't be more different but that's someone why they became attracted to one another, even if they didn't realize it at the time but Diane tells Lloyd she's going to cut off the relationship so that she can concentrate on school, but Lloyd's so devastated over the breakup that he seeks advice from Corey, who tells him to "be a man" because it looks as if Lloyd and Diane's relationship is over, forever; but is it?
Love Comes Softly
The movie, "Love Comes Softly," stars Katherine Heigl and Dale Kidkiff. When Mary Claridge (Katherine Heigl) suddenly loses her husband in a freak accident, she unexpectedly finds herself alone with a harsh Montana winter coming. Now this settler's widow has no choice but to accept an invitation from a fellow widower and his daughter since it's too late to travel back east. To make it more difficult, Mary is expecting her late husband's child. She has no choice but to accept Clark's (Dale Midkiff) invitation to stay her but since he is widowed, they agree to marry for convenience but after Marty learns more about "Clark's God," they become affectionately attached and Clark's daughter, Missie, bond an become more like family than either of the three had ever known. You won't need the mute button if you have young people watching this.
Conclusion
Every couple needs to schedule a "date night" where it's just you two. Take time away from the children and get some popcorn and enjoy a very romantic movie together to draw you both together, whether you're just dating or you've been married for a half century and still date. Romance never becomes old fashioned and isn't diminished by age or time, so both the couples and these movies, some of which are very old, will never go out of style. To believe so is to think that love is not relevant today and we all know that's not true.
1. Fireproof, Never Leave Your Partner Behind. 2008 copyright. Provident Films LLC, a unit of Sony.
Based upon the best-selling author and marriage champion, Dr. Gary Smalley.
Article by Pastor Jack Wellman