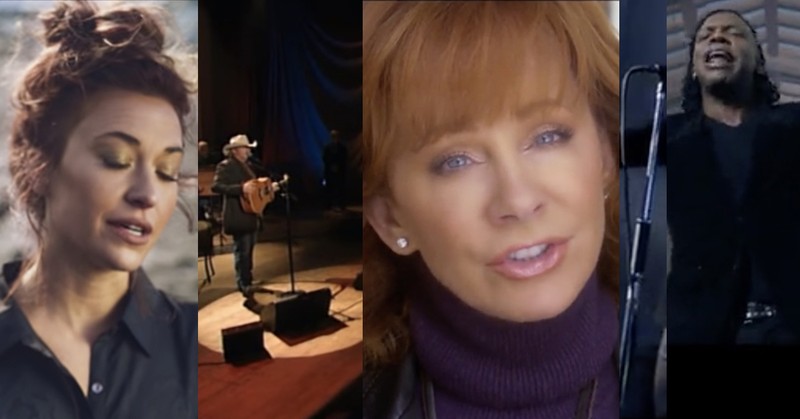 The novel coronavirus COVID-19 has seemingly swept the world by storm. There is no one country suffering from this pandemic. Instead, people worldwide are feeling the effects of sickness, desperation, hopelessness, and isolation. Public outings have either been postponed or canceled, from major league sports to local concerts. Many non-essential businesses have been commanded to temporarily close. While many people are asked by their governments to practice social distancing and to stay at home, there are still ways to connect. There are still activities that are not canceled: singing, dancing, and prayer. God is still with us, in fact, He never left.
So how can we worship Him in the midst of crisis even if we are alone in our homes? One form of worship is song. Music has the ability to connect us to God, as we sing, dance, and pray.
Listening to worship songs can bring such comfort. Let's all listen to these worship songs from our own homes, knowing that others around the world are listening and praying from their own homes, too. We may be separated from one another for now, but we are all united in our love of Christ. And He will get us through this. We hope that this playlist of songs will bring you peace as we wait and pray for the end of the coronavirus pandemic.
Have a listen, sing along, and be reminded of God.
"Back to God" by Reba McEntire
The country singer Reba McEntire realizes her gospel project with the song "Back to God". This record brings attention to God's power to solve problems, from mothers crying to innocent people dying. She poses a question in the song. "Are you afraid?" she asks in one line. Some would admit the answer right now is, yes. They're afraid from a lack of job, finances, emotional security. The world economy is suffering. Yet, our problems big or small can be solved when we pray and hand those issues to God. He is able to resolve the world's problems.
This song reminds us that God is able to support those affected by the current pandemic on all scales. He will provide for the jobless, the students forced out of schools, and those who have lost loved ones. "We gotta give this world back to God," Reba reminds us
WATCH: "Back to God" by Reba McEntire
'Back To God' - Reba McEntire from reba-mcentire on GodTube.
---
Alan Jackson reminds us with his song, "Turn Your Eyes Upon Jesus", that our focus should not be on our problems, but on the Savior. This rendition of a 1918 hymn is his testimony that there is light to see if we are looking at Jesus. "And the things of earth will grow strangely dim", he says and that is because of Jesus. Not focusing on our problems seems strange, and counterintuitive. However, God has not called us as believers to think more on our problems. According to Philippians 4:8 we are to focus most on God and the positive aspects of life.
Today, think about where God currently supports you and your loved ones through the coronavirus outbreak. Instead of conjuring the worst scenarios in our minds, or being sucked into the sadness on the news, let's pray and turn our eyes toward the Savior.
WATCH: "Turn Your Eyes Upon Jesus" by Alan Jackson
---
"Rescue" by Lauren Daigle
Another reminder of God's presence in our lives comes from Lauren Daigle. Her single "Rescue" has earned her praise as a singer and has aided believers in remembering God's provision for His followers. She sings of what God will do to protect us, using words to describe God-like "shelter" and "armor". "In the middle of the hardest fight…I will rescue you," Daigle sings. A fight implies struggle, and if the hardest fight doesn't deter God, then what will?
Many of us are in need of rescue right now. While our churches, communities, and governments are lending their aid, the greatest rescue will come from God.
WATCH: "Rescue" by Lauren Daigle
---
"We Believe" by Newsboys
The Christian rock-band Newsboys uses their song, "We Believe", to encourage us to rely on faith when we are tempted to fear. They remind us of the power of the Trinity and how Jesus conquered death. "And He's given us new life", they say in their song. With new life comes new possibilities, and one certain future, being with Jesus. Fear has no place in our lives if our minds believe and focus on God. If we can believe and lean on God, we can overcome.
There's much we can believe about life with the virus taking its effect worldwide and the death tolls rising. However, we should cast more belief in God and faith than giving in to our fears. Jesus has conquered death.
WATCH: "We Believe" by Newsboys
'We Believe' - Praise-Worthy Newsboys Hit from newsboys on GodTube.
---
"Praise You In This Storm" by Casting Crowns
Another group uses music to acknowledge God's comfort amidst an uncertain crisis. Casting Crowns worships through their take on "Praise You In The Storm", and praises God for always being there. "No matter where I am," they sing, acknowledging that God meets us no matter our physical location or emotional state. This song explores the different emotions we may feel when believing we are disconnected from God. When the storm hits we are often hurt or sad, even alone. Where is God we wonder? The answer is God is always as they mention with "You never left my side".
WATCH: "Praise You In This Storm" by Casting Crowns
Inspiring Performance of 'Praise You In This Storm' by Casting Crowns from casting-crowns on GodTube.
God is always present, and always loving. If those ideas are true then there is nothing that the coronavirus can do to separate us from God's love.
These songs remind us that God will provide for every person in need. If even death has been conquered by Jesus, then what hold does the virus have over us? We should continue to listen to music, to sing, dance, pray, and be encouraged. We should continue to listen to our governments and practice the recommended social distancing. But what we should not do is lose hope. What we should not do is believe God is not present with each and every one of us, even right now. God is here, in fact, He never left.
---
---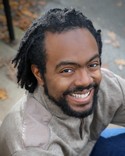 Aaron Brown is a freelance writer, dance teacher, and visual artist. He currently contributes articles to GodUpdates, GodTube, iBelieve, and Crosswalk. Aaron also supports clients through the freelance platform Upwork.