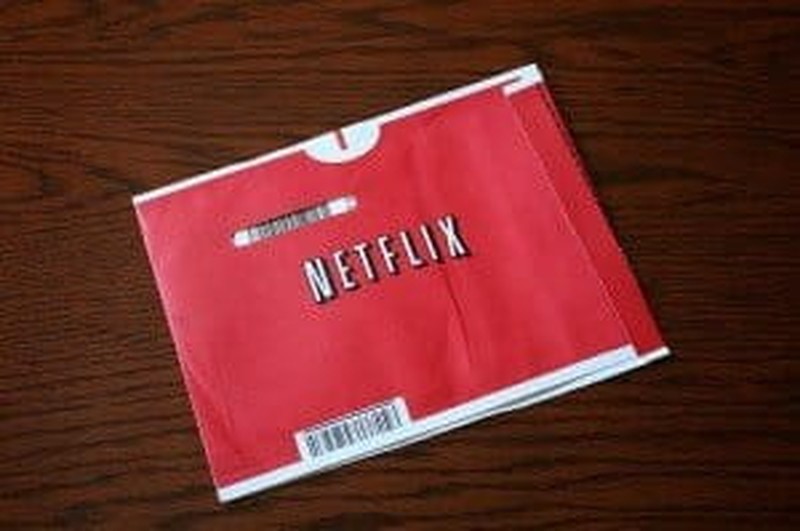 I'm always in the mood for a good, uplifting movie – especially during summer. In the past, Christian film producers received few accolades for their hard work as viewers often compared low-budget films to blockbuster movies from Hollywood. The times have changed, and although you can still find older movies that are a little harder to take seriously, I think you will enjoy at least a few flicks from my list below. Warning: I'm a sucker for a heartwarming story and a few tears.
YOU MAY LIKE: Updated 2018 List of Christian Movies to Watch on Netflix, Hulu and Amazon Prime
Here are the top 15 Christian movies on Netflix.
"The Truth" John 14:27 "Peace I leave with you; my peace I give to you. Not as the world gives do I give to you. Let not your hearts be troubled, neither let them be afraid."
15. The Pirates Who Don't Do Anything: A VeggieTales Movie (2008)
The adventure adventure in this pirate-themed movie will keep kids on the edge of their seat! Three busboys find themselves fighting real pirates as they really fight to get back to the right time period. Netflix users rated this movie 3.7 out of 5 stars with over 80 reviews.
Click on the following link to view our list of the 101 best family movies:  101 Best Family Movies of All Time
14. WWJD II: The Woodcarver (2012)
Matthew (played by Dakota Daulby) is a troubled teen who can't wait to get away from his parents. Out of anger and rebellion, he vandalizes the local Baptist church. The wood had been hand carved by Ernest (played by John Ratzenberger) who is the town's wood carver. While he is looking at the damage, Matthew is painting over the spray paint on the side of the church and the two begin talking. Ernest invites Matthew to his shop and begins teaching him how to carve wood. The two form a bond that helps Matthew get back on track and Ernest overcome the death of his wife. Netflix users rated this movie 4.3 out of 5 stars with over 80 reviews.
13. Beware of Christians (2011)
Will, Michael, Alex and Matt are Christian college students who are trying to figure out what God wants them to do and are exploring what it means to be followers of Christ. They go to Europe and experience a faith-journey that only God can lead. Netflix users rated this movie 3.7 out of 5 stars with over 250 reviews.
"The Truth" Hebrews 1:14 "Are not all angels ministering spirits sent to serve those who will inherit salvation?"
12. The Passion of the Christ (2004)
Countless viewers have seen this movie, as Mel Gibson brings incredible emotion into the final 12 hours of Jesus' life. This film is so moving and makes Christ's account real. It's not advisable for children or young teens. Netflix users rated this movie 3.8 out of 5 stars with over 1600 reviews.
11. The 5th Quarter (2010)
Jon Abbate (played by Ryan Merriman), a high school football player, rises to bring victory to his football team. This comes after his brother dies in a horrible car accident. This is a touching story based on real events and how a town and team is brought together. Netflix users rated this movie 4 out of 5 stars with over 300 reviews.
10. What If (2010)
Ben Walker (played by Kevin Sorbo) is a successful businessman and loves life. He can afford to go anywhere, has a fancy car and the respect of countless others. God decides it's time for him to see what life could have been like if he had chosen to stay with his girlfriend 15 years prior. He is thrown into a life as a husband, father of two kids and preacher trying to rebuild a small congregation driving a minivan. Ben fights it and wants to go back to his real life until an angel who is the town's mechanic tells him that he must embrace his new life in order to learn what God has in store for him. Netflix users rated this movie 4 out of 5 stars with over 600 reviews.
9. Arranged (2007)
First-year teachers in Brooklyn Rochel Meshenberg and Nasira Khaldi soon realize that they carry religious beliefs quite different from all the other teachers. Rochel is an Orthodox Jew and Nasira is a Muslim, but both woman are entering into marriages arranged by their families. Netflix users rated this movie 4 out of 5 stars with over 800 reviews.
8. The Book of Daniel (2013)
Daniel was taken into captivity and had to endure hardship because of his faith. This film follows the first few chapters of Daniel closely and the high quality filming makes his life real. King Nebuchadnezzar does not believe in God, but allows Daniel and the Jews to live fruitfully. The story is told from the perspective of Daniel as an old man. Netflix users rated this movie 4 out of 5 stars with over 100 reviews.
7. The Letter Writer (2011)
An old man past his prime has written letters for a long time and sends one to teenager Maggie Fuller. This high school rock star finds herself on a journey that will change her life. Netflix users rated this movie 4.2 out of 5 stars with over 150 reviews.
6. CAMP (2013)
Eli (played by Miles Elliot) is a 12 year old boy who's mother just died of an overdose and his father beat him. He is invited to CAMP, which is designed for children in the foster care system and his counselor is Ken Matthews (played by Josh Berry) who is only volunteering to win a financial account. Understandably, Eli is angry and does not trust people easily. As soon as he gets off the bus, Eli runs and Ken impatiently goes after him. They get off to a rough start, but in the end they learn important lessons and how to connect with each other. Netflix users rated this movie 4.2 out of 5 stars with over 170 reviews.
"The Truth" Psalm 25:12 "Who is the man who fears the LORD? Him will he instruct in the way that he should choose."
5. October Baby (2011)
Hannah is a freshman in college and suddenly finds her world upside-down when she learns the truth about her birth after having a seizure while performing on stage. She goes on a spring break trip friends to find her mother, hoping to be accepted. Her father (played by John Schneider) is overprotective and comes down to get her. Hannah learns the truth and has to decide whether she can forgive her mother and adopted parents for keeping the truth a secret. Netflix users rated this movie 4.2 out of 5 stars with over 400 reviews.
4. The Last Ounce of Courage (2012)
Kari and Christian are 20, just married and expecting their first child when Christian leaves to go to war. He is killed while serving and his father struggles to get past losing a child. Their son, Thomas, is now 14 and has always longed to know his father. While visiting during Thanksgiving, Thomas tries to connect with his grandfather, but the grief prevents a relationship. How will they overcome their loss and find a glimmer of hope from years of grieving? Netflix users rated this movie 4.3 out of 5 stars with over 160 reviews.
3. Unconditional (2012)
This film goes through the true story of Samantha Crawford who is searching for the person that murdered her husband. She reconnects with an old childhood friend, Joe Bradford, who has dedicated his life to helping children in a poor neighborhood after spending time in jail. Joe and Samantha learn important lessons and she is able to restore her faith in God. Netflix users rated this movie 4.4 out of 5 stars with over 300 reviews.
2. The Encounter (2010)
Five strangers are forced to take shelter at the remote "Last Chance Diner" and soon realize that the owner of the eatery is omniscient. Although none of the five strangers have met the owner, he knows everything about their lives. His name is Jesus (played by Bruce Marchiano) and he wants to make a difference in their lives. Pro football player Nick (played by Steve Borden) will not allow Jesus to come into his life. Melissa (played by Jaci Velasquez) is excited about her boyfriend proposing, but is disappointed that it is not part of God's will. Teenager Kayla (played by Madison Gibney) has had a rough and troubled life that she is ready to commit to Christ. Hank (played by Jamie Nieto) and Catherine (played by Danah Davis) are on the brink of divorce when they allow Jesus to rebuild their marriage. Netflix users rated this movie 4.1 out of 5 stars with over 1115 reviews.
1. Fireproof (2008)
Kirk Cameron has been in the news a lot lately with his recent film Unstoppable. A few years ago he starred in Fireproof, which was written by Alex and Stephen Kendrick and directed by Alex. Caleb and Catherine Holt are in a marriage that has become stressful because of the lack of true love. The Disney feelings of love are long gone and they both want different things, which causes a lack of appreciation and resentment. Caleb is certain they will get divorced when his father challenges him to take The Love Dare for 40 days. This teaches him what true love is all about and saves his marriage. Netflix users rated this movie 4.1 out of 5 stars with over 1700 reviews.
Conclusion
Movies can uplift and the messages throughout the ones above can help encourage you, especially while you determine your next step in life or overcome a tragedy. I challenge you to watch a few of these movies and let me know what you think! There is still time to squeeze in a few great ones this summer and most of these are family-friendly.
Resources- ESV Holy Bible, youtube, photo credit: Marit & Toomas Hinnosaar via photopin cc
MORE MOVIE NEWS ON GODTUBE 
5 Horror Movies with a Christian Message
2018 Christian Movies to Watch in Theatres
Top Ten+ Videos of Songs from Movie The Greatest Showman
2018 Must-See Christian Movies to Watch on Netflix, Hulu and Amazon Prime