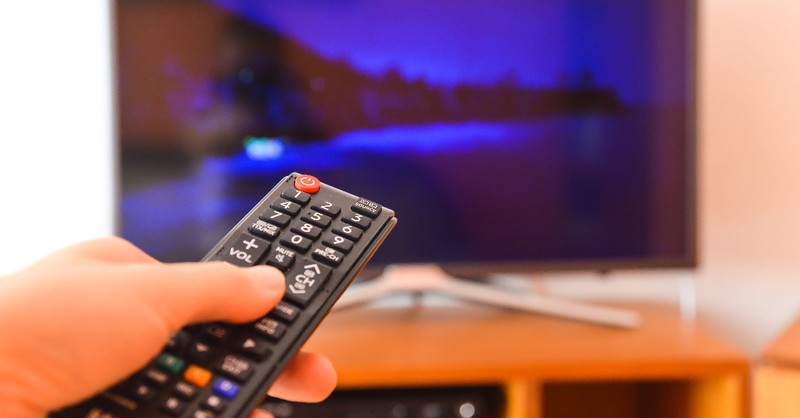 Netflix, Amazon Prime, and Hulu each have many quality offerings of good family-friendly and Christian movies available to stream online. But for those of you who scroll endlessly trying to find a good movie to watch, here's a list to make it easier to add a few to your queue! Enjoy this 2020 list of top must-see faith-based and Christian movies and films to watch on Netflix, Amazon, and Hulu.
CHRISTIAN MOVIES ON NETFLIX FOR FAMILY AND KIDS
Joseph: King of Dreams - Starring Ben Affleck, this inspiring film follows Joseph, whose colorful coat and ability to interpret dreams sparked dangerous jealousy among his brothers.
The Star - This heartfelt film is a beautifully animated re-telling of the Nativity Story from the perspective of a donkey with big dreams. Starring Steven Yeun and Aidy Bryant, this Christian film is sure to be a winner with kids and family alike.
The Stray - This faith-based favorite shows how a modern family discovers what is truly important when a stray dog shows up in their lives.
Believe - A businessman finds himself in a crisis of faith when a problem at his factory threatens his small town's holiday pageant.
Hoovey - Patrick Warburton and Lauren Holly star in this emotional, tearjerking film about a teen whose dream and very life is threatened by a brain tumor.
CHRISTIAN MOVIES ON NETFLIX FOR ROMANTICS
Heart of the Country - A wealthy New York socialite, Faith, returns to her Southern home and takes comfort from her estranged family after her husband was arrested.
Christmas Inheritance - A city socialite, Ellen, must go to her father's small town in order to inherit his company. While there, she learns the importance of caring for others and working hard.
I'm In Love with a Church Girl - A former drug dealer and faithful, Godly woman fell in love and had to overcome some serious problems in order to be together.
Christian Mingle - Lacey Chabert stars in this romantic comedy about a career woman who finds romance when she starts dating a Christian man on a dating site.
Country Crush - In this classic love story, a country boy follows a city girl to NYC. But their romance is in jeopardy when she must choose between a music career and her true love!
Angels in the Snow - When an argumentative couple takes in a stranded family during a Christmas vacation, they get a lesson in love.
BIBLE-BASED MOVIES ON NETFLIX
Peter: The Redemption - The Apostle Paul spreads his hopeful message while awaiting execution in prison.
The Bible - An epic mini-series that recreates important biblical stories and parables for a modern audience.
AD - After Jesus' crucifixion, his apostles risk their very lives to spreading His message.
David vs Goliath - In this classic biblical tale, young David, armed with just a slingshot, stone and his faith, defeat a terrible giant, Goliath, to save his people.
Joseph and Mary - After the untimely death of his loved ones, Elijah receives a visit from Joseph and Mary. They bring him a new perspective when he considers revenge.
FAITH-BASED FILMS ON AMAZON
Faith's Song - When her parents are killed in a tragic accident, she must move in with relatives who are unbelievers, which tests her faith!
The Gospel of John is the retelling of the story of Jesus' life from the perspective of the apostle, John.
Bridge to Babylon - two scholars sent shockwaves through the academic world when they published a revision to the New Testament that insists that the beloved King James version is filled with errors that need to be corrected.
The Hiding Place - Corrie Ten Boom and her sister Betsie are 'spinster' sisters who work as watchmakers before World War II in Holland. Accused of hiding Jews, they are sent to a concentration camp where their Christian faith would be put to the test.
Journey from Unbelief to Faith - The stories of four very different people show God's hand at work in their lives, regardless of what obstacles they face.
In God's Time - Four people who have lost their faith overcome their struggles in this faith journey film that takes place in Los Angeles.
A Box of Faith - A resourceful 16-year-old on her own learns she can survive living on the streets alone with some help from some answered prayers.


CHRISTIAN MOVIES ON HULU
Silence - This historical drama is all the more tough to watch because it's based on actual events. Two Jesuit priests travel to Japan to try to find and rescue their mentor but encounter only deadly persecution.
Priceless - Joel Smallbone of For King & Country stars as a man who agrees to drive a box truck on a sketchy cross country trip for money. When he learns that his cargo is actually sisters being sold into sex trafficking, he fights to make things right.
Catching Faith - John and Alexa Taylor are the envy of their small town with their 'perfect life'. But when troubles arise in the family, they learn the true importance of faith and trusting God's plans.
We hope you find movies to watch that will help inspire and uplift you in your walk with God! Enjoy watching these, and other Christian movies on Amazon, Netflix, and Hulu!
Featured Image Credit: pexels.com/JEshoots
MORE MOVIE NEWS ON GODTUBE
5 Horror Movies with a Christian Message
2018 Christian Movies to Watch in Theatres
Top Ten+ Videos of Songs from Movie The Greatest Showman