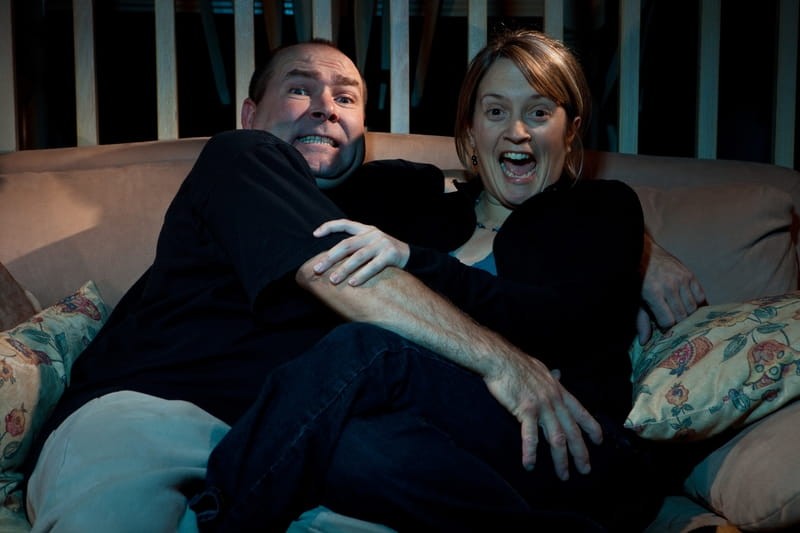 There's something about horror movies that delivers an audience. Teenagers, and young adults, in particular, rush to see the latest "scary movie" meant to frighten and capture their imagination once the lights go dim.  This genre has become one of the most successful and lucrative in Hollywood, ensuring that these types of films will continue to be produced and released in theaters.
What may be surprising is that the horror genre is also vast, and diverse. There are certainly films within this genre filled with senseless violence and gore, however, there are also movies produced under this banner that portray spiritual warfare and the need for faith and prayer. These films aren't thought of as faith-based and yet, they pack a powerful and perhaps the strongest message of all – that evil is not only real, it will do anything to destroy us, but God will always be there to protect and redeem those who turn to him. 
List of 5 Horror Movies That Re-Affirm a Christian Message of Faith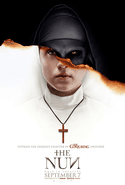 THE NUN is the latest film in the "Conjuring Universe," one of the most successful horror franchises in recent history. 
Synopsis:  When a young nun at a cloistered abbey in Romania takes her own life, a priest with a haunted past and a novitiate on the threshold of her final vows are sent by the Vatican to investigate. When they arrive, they discover the ancient abbey to be a battleground between the supernatural forces of good and evil.  Risking not only their lives, but their faith and their very souls, they confront a malevolent force in the form of the same demonic nun that first terrorized audiences in "The Conjuring 2." 
All films in the "Conjuring Universe" have a theme of battling evil, the need for faith, and the power of prayer, and it looks like THE NUN will continue to portray these themes onscreen. The movie releases in theaters this Friday, September 7.
Watch: Faith Over Fear - Special Featurette for 'The Nun'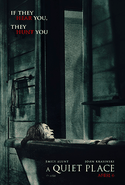 A QUIET PLACE was the surprise hit of this year. Fan-favorite John Kransinski directed and co-starred in this film alongside his wife Emily Blunt. 
Synopsis:  IF THEY HEAR YOU, THEY HUNT YOU.  In this thriller, a family must navigate their lives in silence to avoid mysterious creatures that hunt by sound. Knowing that even the slightest whisper or footstep can bring death, Evelyn (Emily Blunt) and Lee (John Krasinski) are determined to find a way to protect their children at all costs while they desperately search for a way to fight back.
Critics hailed A QUIET PLACE when it released earlier this year.  For those looking for a horror film without supernatural elements, this is highly recommended, along with its themes of family values and sacrifice.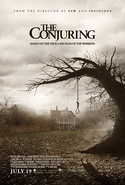 Written by Christian screenwriters, Chad and Carey Hayes, THE CONJURING was the movie that launched a successful franchise – with the latest previously mentioned, THE NUN releasing in theaters this Friday. 
Synopsis:  Before there was Amityville, there was Harrisville. Based on a true story, The Conjuring tells the horrifying tale of how world renowned paranormal investigators Ed and Lorraine Warren were called upon to help a family terrorized by a dark presence in a secluded farmhouse. Forced to confront a powerful demonic entity, the Warrens find themselves caught in the most terrifying case of their lives.
Critics also praised this film when it released in theaters.  The movie portrays a family plagued by evil.  It's terrifying, but also pointed in its Christian message that God is always more powerful than evil.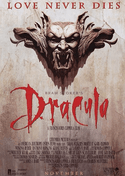 BRAM STOKER'S DRACULA directed by Francis Ford Coppola features an all-star cast that includes Gary Oldman, Keanu Reeves, Winona Ryder, and Anthony Hopkins.
Unlike other vampire movies depicting this famous monster, this 1992 film version begins with a heartbreaking backstory.  It portrays the devasting spiritual and physical consequence of anger, rebellion, renouncing one's faith, and committing sacrilege against God.
The film which won three Academy Awards, weaves Christian symbolism throughout, and serves as a cautionary tale against giving in to evil.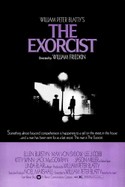 THE EXORCIST needs no introduction. To this day, the film, which won two Academy Awards, continues to terrorize audiences. Folks who haven't seen the doorway of a church in many years find themselves sitting in a pew shortly after watching this movie. 
Synopsis: Nominated for ten Academy Awards, including "Best Picture," The Exorcist was controversial and extremely popular from the moment it opened in 1973.
This is the frightening and realistic tale of an innocent girl (Oscar-nominated Linda Blair) inhabited by a terrifying entity, her mother's frantic resolve to save her (Ellen Burstyn in her own Oscar-nominated performance) and two priests—one doubt-ridden, the other a rock of faith—who come together in a battle of ultimate evil. To this day, The Exorcist leaves viewers breathless.
As with any film, it's a good idea to research content and discern before you watch it, however, if you or someone you know likes a good scare or horror movie, these options will not only fit the mold, they also reinforce the importance of faith and prayer.
submitted by: Breanna Hogan
Featured image credit: Thinkstock/ImageegamI
MORE MOVIE NEWS ON GODTUBE 
2018 Christian Movies to Watch in Theatres
Top Ten+ Videos of Songs from Movie The Greatest Showman
2018 Must-See Christian Movies to Watch on Netflix, Hulu and Amazon Prime