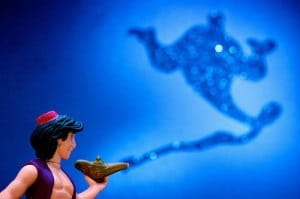 No one can argue with a good adventure and sharing in a good adventure with your family is top notch entertainment. With so many choices for movie goers and at home movie enthusiasts these days here is a list of 22 of my favorite Family Friendly Adventure flicks. For my family a living room picnic with an excellent movie choice makes for a great night of entertainment.
# 22 The Polar Express – We all know Santa isn't real but is this holiday adventure giving some of the best Santa myths we can have the whole family can enjoy the train ride of a lifetime based on the book of the same name.
# 21 Home Alone – Oh the joy of watching a young boy defend his home against robbers when he is accidentally left home while the family flies off for Christmas vacation. Laughs a minute and a heartwarming ending are sure to please.
# 20 Journey to the Center of the Earth / Journey 2: The Mysterious Island – With the 3D adventures mounting the first starring Branden Fraser and the second with Dwayne "The Rock" Johnson, these family adventures loosely based on the Jules Verne novels are exciting, witty and fun.
# 19 Inkheart – Based on the book by Cornelia Funke this great adventure, another with Brenden Fraser, shows the world of what happens when book characters come to life. The end may be a little intense for younger audiences but overall a great family film.
# 18 The Prince of Egypt – The retelling of the life of Moses, the ten plagues in Egypt and the Exodus of the Jewish people from slavery. This film is faith building and solid entertainment.
# 17 Honey, I Shrunk the Kids – Who can forget Rick Moranis invention that sent his kids on wild romp through their back yard after being shrunk to miniscule size. This film is an oldie but a goody in the family movie world.
# 16 Aladdin – A Disney classic that pits street wise Aladdin against an evil sorcerer who wants to take over the kingdom. With the help of his genie (brilliantly voiced by Robin Williams) he must save the kingdom win the girl's heart and find his true worth, which does not lie in his riches but his character.
# 15 Arthur and the Invisibles – Trying to save the family home Arthur (played by Freddie Highmore) must enter the world of the minimoys to rescue his grandfather, find the family treasure and help the minimoys overcome their greatest nemesis.
# 14 The Incredibles – This Disney/Pixar romp gives us the first family of superheroes who must, after being sent into hiding, rekindle their abilities to save their family, and the world. With great voice actors (Craig T. Nelson and Samuel L. Jackson), comedy and action The Incredibles is perfect for family movie night.
# 13 Finding Nemo – No one who has seen it can get over the stunning visuals of this animated classic or the comedy and adventure when a daddy clownfish must face off against the ocean to save his son who was snatched by a diver. Funny, heartwarming and just plain fun adventure is why this makes my list every time.
# 12 Hook – What would happen if Peter Pan grew up, got married and had kids? Well, "Hook" is what would happen. Seeking revenge because he left Neverland Captain Hook kidnaps Peter Pan's kids and Peter has to rediscover who he is in order to save them. With amazing acting by Robin Williams and Dustin Hoffman this is a wonderful take on the J.M. Barrie classic.
# 11 Flight of the Navigator – when a young boy is "accidentally" kidnapped by and alien spaceship he is sent on a time traveling adventure that is both visually amazing (for the time of it's making) and exciting. Enjoy this Disney classic with your family and big bowl of popcorn.
# 10 The Muppets Treasure Island – We all love The Muppets and when we put them on a boat searching for treasure what can be better than that. A fun adventure with great timing and all the classic Muppet characters make this a perfect movie for family movie night.
# 9 Charlie and the Chocolate Factory – This updated version, which is so much more true to the Roald Dahl book then was Willy Wonka and the Chocolate Factory with Gene Wilder, gives us Johnny Depp as Willy Wonka and Freddie Highmore in the title role. Get your golden ticket and dance with the Oompa Loompas in this great remake of a classic.
# 8 The Lion King – James Earl Jones lends his legendary voice to Mufassa the King at Pride Rock. The adventure begins when his brother kills him and his son Simba runs for his life. It's not until much later that Simba comes to realize he must come back and claim his throne in one of the most climactic endings of an animated adventure ever.
# 7 How to Train Your Dragon – Based on the book series by Cressida Cowell, the movie isn't much like the books but is fantastic anyway. When Hiccup refuses to kill a dragon (the bane of his people) he forms a bond and a friendship that changes their lives and ends up saving his village and people. It's funny and has adventure like few other films.
# 6 Horton Hears a Who – Jim Carrey brings to life the beloved Dr. Seuss character of Horton the elephant. He must save the speck on a flower that contains the entire who people. Even though everyone thinks he is craze Horton knows a person is a person no matter how small and fights to save the whos!
# 5 Despicable Me – No one who has seen it can forget the minions or the heartwarming tale of Gru and his adopted daughters. Don't let that fool you into thinking this is any less of an adventure movie with some amazing comedy and brilliant voicing by Steve Carell.
# 4 The Swiss Family Robinson – Based on the classic book by Johann David Wyss which is composed of stories the author used to tell his children. The movie (which sort of follows the book) gives family, faith and adventure a new name. It's a Disney classic and it's wonderfully done and a must see for all family adventurers.
# 3 Cloudy with a Chance of Meatballs – While it bears little resemblance to the book that inspired it this is a hilarious and fun adventure that will leave you wanting seconds! (The sequel is coming out shortly). Funny and heartwarming with a talking monkey, how to you beat that?
# 2 The Princess Bride – "Inconceivable" "Stop it now I mean it, anybody want a peanut" If these quotes have meaning for you, you have already seen this movie probably way too many times like me. We pull this out whenever someone in our family is sick and sometimes just to laugh and enjoy this funny and exciting adventure. There are a few scenes that younger sensitive viewers might have trouble with but overall it's a great family adventure.
# 1 The Chronicles of Narnia Trilogy – Based on the beloved books by C.S. Lewis these recent releases will keep you on the edge of your seat and teach you about trust, love, faith and family all at the same time. Each film does a great job of staying close to the source material and the CGI Aslan looks as real as an animated lion can and is wonderfully voiced by Liam Neeson.
Well folks that my list. There are some you may agree with and there are some you probably think I should have added or left out but each of these films are wonderful and entertaining and I hope you enjoy them if you haven't already.
Check out this F&E article counting down the top family movies of all time:  101 Best Family Movies of All Time
Resources- ESV Holy Bible, youtube, photo credit: JD Hancock via photopin cc