'I Just Need U.' - TobyMac Official Music Video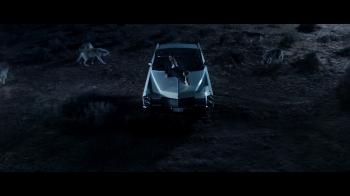 Award-winning Christian artist TobyMac reminds us to put our trust in God with 'I Just Need U.'

Even when we may feel lost, it's so important to remember that God is always by our side. He is truly our light, our strength and the compass that will guide us home. He is our hope when we may feel like there is none.
"On my darkest days (uh, huh)
When I'm losing faith (tell me)
No, it ain't gon' change
I just need, I just need You
Lord, I need You
Yeah, I just need You"
These are the thoughts that TobyMac wants us to remember with his newest song 'I Just Need U.' This song is so incredibly powerful and gives us the perfect reminder that God is right there. During our darkest days, He will never abandon us.
"Yeah, though I walk through the valley of the shadow of death
I will fear no evil, for Thou art with me
Thy rod and thy staff
They comfort me when I'm beat down, broken
Hold my heart when it's split right wide open
Turn these eyes to my Soul Protector"
If we put our hope and trust in the Lord, the most amazing things start to happen in our lives. Our God is truly a loving and caring Father. And there is no doubt that this incredible TobyMac performance will make you feel God's love.
Psalm 23:4 "Yea, though I walk through the valley of the shadow of death, I will fear no evil; For You are with me; Your rod and Your staff, they comfort me."
Embed

tobymac

33265 views

2018-04-21T01:31:00

Award-winning Christian artist TobyMac reminds us to put our trust in God with 'I Just Need U.'

Even when we may feel lost, it's so important to remember that God is always by our side. He is truly our light, our strength and the compass that will guide us home. He is our hope when we may feel like there is none.

"On my darkest days (uh, huh)
When I'm losing faith (tell me)
No, it ain't gon' change
I just need, I just need You
Lord, I need You
Yeah, I just need You"

These are the thoughts that TobyMac wants us to remember with his newest song 'I Just Need U.' This song is so incredibly powerful and gives us the perfect reminder that God is right there. During our darkest days, He will never abandon us.

"Yeah, though I walk through the valley of the shadow of death
I will fear no evil, for Thou art with me
Thy rod and thy staff
They comfort me when I'm beat down, broken
Hold my heart when it's split right wide open
Turn these eyes to my Soul Protector"

If we put our hope and trust in the Lord, the most amazing things start to happen in our lives. Our God is truly a loving and caring Father. And there is no doubt that this incredible TobyMac performance will make you feel God's love.

Psalm 23:4 "Yea, though I walk through the valley of the shadow of death, I will fear no evil; For You are with me; Your rod and Your staff, they comfort me."

Today's Devotional
A Prayer for the Filling of God's Power and Love - Your Daily Prayer - August 4
Top Artists