Skit Guys - Palm Sunday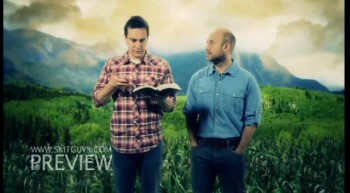 Download this video at http://skitguys.com/videos/item/palm-sunday What is Palm Sunday? The Skit Guys explain the history and significance of Palm Sunday as only they can. Get your church prepared to celebrate Holy Week!
Today's Devotional
A Prayer of Release to God for What We Cannot Control - Your Daily Prayer - April 14
We hold on too tightly to things we were never meant to control.
Top Artists
Top Music Videos
Christian News
The latest news and hot topics trending among Christian music, entertainment and faith life.