Skit Guys - Palm Sunday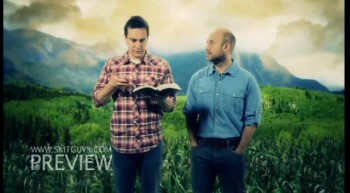 Download this video at http://skitguys.com/videos/item/palm-sunday What is Palm Sunday? The Skit Guys explain the history and significance of Palm Sunday as only they can. Get your church prepared to celebrate Holy Week!
Today's Devotional
A Prayer to Love Others Well - Your Daily Prayer - January 29
The truth is the more we engage with others, the more inevitable conflict becomes. But we have two options when approaching difficult interactions: we can harbor bitterness or show the love of God.
Top Artists
Top Music Videos
Christian News
The latest news and hot topics trending among Christian music, entertainment and faith life.