Skit Guys - Palm Sunday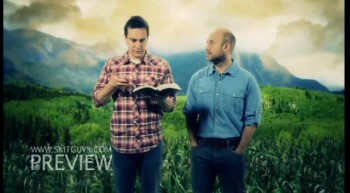 Download this video at http://skitguys.com/videos/item/palm-sunday What is Palm Sunday? The Skit Guys explain the history and significance of Palm Sunday as only they can. Get your church prepared to celebrate Holy Week!
Today's Devotional
A Prayer about Growing Fruit - Your Daily Prayer - January 28
The power of winter in the physical world allows the ground to rest so that in the growing season, it can do what God designed it to do—produce life. We also produce life. We can speak life with our words and bring life with our actions. But there's a season for rest too.
Top Artists
Top Music Videos
Christian News
The latest news and hot topics trending among Christian music, entertainment and faith life.