Meet Bagina's Family - GodTube Will Donate Water For Views!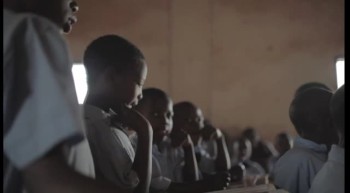 In an effort to spread mass awareness for the water crisis in Rwanda, GodTube is asking that you share this video with everyone you know! Your views matter! In addition to sharing the video, GodTube wants to contribute as well. For every 10,000 views to this video, GodTube will give 1 family clean water. We need your help! For more information visit: http://mycharitywater.org/p/campaign?campaign_id=29822

On average, American kids spend about three hours every day watching TV. That's the same amount of time Bagina's kids spend collecting water. This is life in Rwanda. Watch this video and follow a family for a day.
Video by: Jamie Pent @jazzyjamieleigh / Paul Pryor / Jon Reisinger
Music by: Balmorhea
Embed

charitywater

3563 views

2012-09-06T13:06:02

In an effort to spread mass awareness for the water crisis in Rwanda, GodTube is asking that you share this video with everyone you know! Your views matter! In addition to sharing the video, GodTube wants to contribute as well. For every 10,000 views to this video, GodTube will give 1 family clean water. We need your help! For more information visit: http://mycharitywater.org/p/campaign?campaign_id=29822

On average, American kids spend about three hours every day watching TV. That's the same amount of time Bagina's kids spend collecting water. This is life in Rwanda. Watch this video and follow a family for a day.
Video by: Jamie Pent @jazzyjamieleigh / Paul Pryor / Jon Reisinger
Music by: Balmorhea
Suggested For You
---
Related Videos
---
Today's Devotional
A Prayer for a Heavy Heart - Your Daily Prayer - January 27
Top Artists