Water is Dieudonné's Job - GodTube Is Donating Water For Views!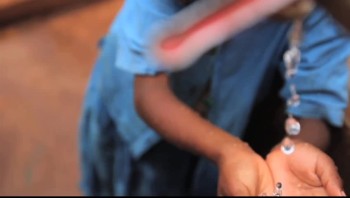 Please help us! In an effort to spread mass awareness for the water crisis in Rwanda, GodTube is asking that you share this video with everyone you know! Your views matter! In addition to sharing the video, GodTube wants to contribute as well. For every 10,000 views to this video, GodTube will give 1 family clean water. Track our progress and to get more information visit: http://mycharitywater.org/p/campaign?campaign_id=29822

It takes more than pipes and pumps to make our water projects work in Rwanda. Meet the men and women who earn a living by making sure thousands of people have clean, safe water every day.
Music by: Sleeping at Last
Video by: Jamie Pent @jazzyjamieleigh / Paul Pryor / Jon Reisinger
Embed

charitywater

2423 views

2012-09-20T12:34:10

Please help us! In an effort to spread mass awareness for the water crisis in Rwanda, GodTube is asking that you share this video with everyone you know! Your views matter! In addition to sharing the video, GodTube wants to contribute as well. For every 10,000 views to this video, GodTube will give 1 family clean water. Track our progress and to get more information visit: http://mycharitywater.org/p/campaign?campaign_id=29822

It takes more than pipes and pumps to make our water projects work in Rwanda. Meet the men and women who earn a living by making sure thousands of people have clean, safe water every day.
Music by: Sleeping at Last
Video by: Jamie Pent @jazzyjamieleigh / Paul Pryor / Jon Reisinger
Suggested For You
---
Related Videos
---
Today's Devotional
A Prayer for a Heavy Heart - Your Daily Prayer - January 27
Top Artists