'Unplanned' Matthew West Official Music Video For Pro-Life Movie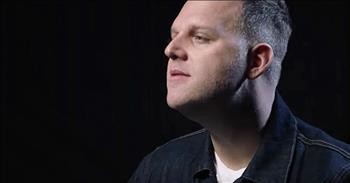 Christian artist Matthew West shares his powerful new single, 'Unplanned' for the upcoming film of the same name.

This movie tells the story of Abby Johnson, the youngest director of a clinic in the nation.
"Oh, I don't believe in accidents
Miracles they don't just happen by chance
As long as my God holds the world in His hands
I know that there's no such thing as unplanned"
Over the years, Abby was involved with thousands of abortions. But after she assisted on an abortion involving a 13-week-old fetus, her entire world changed.
Before that moment, Abby believed that an unborn baby could not feel the pain. She soon realized that was not true. Abby walked out of the procedure and never looked back.
Now, she crusades against Planned Parenthood and helps others in a similar situation escape and find new work. Today, Matthew West is performing an emotional song inspired by the impactful film.
"I thought it was my story's end
But now the future's all I see
Instead of asking who you might have been
I'm wondering who you're gonna be"
Nearly one million abortions take place in The United States of America every single year. Matthew West and everyone involved with 'Unplanned' hope that sharing this story will bring others to God and His truth. This movie is set to be released on March 29th and it's sure to be one that everyone is talking about.
Psalm 127:3-5 "3 Children are a heritage from the LORD, offspring a reward from him.
4 Like arrows in the hands of a warrior are children born in one's youth.
5 Blessed is the man whose quiver is full of them. They will not be put to shame when they contend with their opponents in court."
matthew-west

20791 views

2019-03-22T15:26:00

source: Matthew West Christian artist Matthew West shares his powerful new single, 'Unplanned' for the upcoming film of the same name.

This movie tells the story of Abby Johnson, the youngest director of a clinic in the nation.

"Oh, I don't believe in accidents
Miracles they don't just happen by chance
As long as my God holds the world in His hands
I know that there's no such thing as unplanned"

Over the years, Abby was involved with thousands of abortions. But after she assisted on an abortion involving a 13-week-old fetus, her entire world changed.

Before that moment, Abby believed that an unborn baby could not feel the pain. She soon realized that was not true. Abby walked out of the procedure and never looked back.

Now, she crusades against Planned Parenthood and helps others in a similar situation escape and find new work. Today, Matthew West is performing an emotional song inspired by the impactful film.

"I thought it was my story's end
But now the future's all I see
Instead of asking who you might have been
I'm wondering who you're gonna be"

Nearly one million abortions take place in The United States of America every single year. Matthew West and everyone involved with 'Unplanned' hope that sharing this story will bring others to God and His truth. This movie is set to be released on March 29th and it's sure to be one that everyone is talking about.

Psalm 127:3-5 "3 Children are a heritage from the LORD, offspring a reward from him.

4 Like arrows in the hands of a warrior are children born in one's youth.

5 Blessed is the man whose quiver is full of them. They will not be put to shame when they contend with their opponents in court."
Today's Devotional
A Prayer for a Strong Marriage - Your Daily Prayer - August 9
Top Artists