Performance Of Barbra Streisand's 'Somewhere' Is Stunning!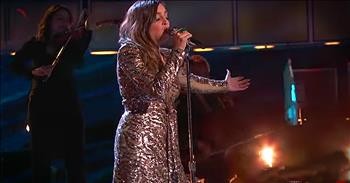 Alisan Porter has been a frontrunner on The Voice since her first blind audition (http://www.godtube.com/watch/?v=1J0B1JNU). And when you hear her sing Barbra Streisand's hit 'Somewhere'...WOW! This is so good!
Today's Devotional
A Prayer against Depression - Your Daily Prayer - October 15If you've ever felt trapped, imprisoned, or helplessly caught by life, then you share the emotions of David.
Top Artists