Mary Did You Know - Incredible Footage From The Bible (ft. CeeLo Green)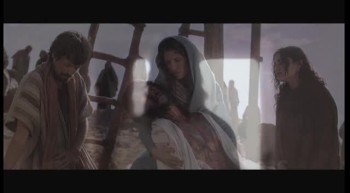 "Mary Did You Know" performed by CeeLo Green featuring scenes from producers Roma Downey (Touched By An Angel) and Mark Burnett's (The Voice, Survivor, Shark Tank, Celebrity Apprentice) epic minseries THE BIBLE.

3-3-13: The Bible Comes to Life.
Like us on Facebook at
http://www.facebook.com/BibleSeries
Follow us on Twitter at
http://www.twitter.com/BibleSeries
http://www.BibleSeries.tv
"Mary, Did You Know?"
Performed by CeeLo Green
From the album "CeeLo's Magic Moment"
2012 Atlantic Records
By Mark Lowry And Buddy Greene
© 1991 Word Music, LLC (ASCAP) and Rufus Music (ASCAP)
All Rights Reserved
Embed

thebibleseries

98994 views

2012-12-15T14:25:45

"Mary Did You Know" performed by CeeLo Green featuring scenes from producers Roma Downey (Touched By An Angel) and Mark Burnett's (The Voice, Survivor, Shark Tank, Celebrity Apprentice) epic minseries THE BIBLE.

3-3-13: The Bible Comes to Life.
Like us on Facebook at http://www.facebook.com/BibleSeries
Follow us on Twitter at http://www.twitter.com/BibleSeries
http://www.BibleSeries.tv


"Mary, Did You Know?"
Performed by CeeLo Green
From the album "CeeLo's Magic Moment"
2012 Atlantic Records

By Mark Lowry And Buddy Greene
© 1991 Word Music, LLC (ASCAP) and Rufus Music (ASCAP)
All Rights Reserved
Today's Devotional
A Prayer for Moms Who Struggle with Their Temper - Your Daily Prayer - February 25
Top Artists