Today's Devotional
A Prayer to be the Hands and Feet of Christ - Your Daily Prayer - May 27, 2018"Whatever you did for one of the least of these brothers and sisters of mine, you did for me."
Top Artists
Amazing Love - Movie Trailer (DVD Now Available)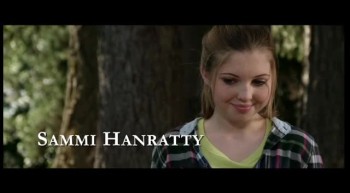 Starring Patty Duke (The Miracle Worker), Sean Astin (Rudy, Forever Strong), and Erin Bethea (Fireproof), Amazing Love: The Story of Hosea follows four teens who embark on a weekend camping trip with their youth group leader, Stuart (Astin), and his wife (Bethea). When an outsider, Ashley, unexpectedly joins Steve, Carrie, Cooper, and Gameboy, the materialistic and self-involved young woman's bad attitude leads to a confrontation with Carrie.

Hoping to heal the rift, Stuart shares the story of the Old Testament prophet Hosea. Now, it's up to the teens to decide if this powerful example of faith and commitment inspires them to open their hearts in this modern-day example of unconditional love.
http://www.gobmg.com/product/dvaml/
Buy Now

Embed

bridgestonemediagrp

25180 views

2012-11-06T18:54:08

Starring Patty Duke (The Miracle Worker), Sean Astin (Rudy, Forever Strong), and Erin Bethea (Fireproof), Amazing Love: The Story of Hosea follows four teens who embark on a weekend camping trip with their youth group leader, Stuart (Astin), and his wife (Bethea). When an outsider, Ashley, unexpectedly joins Steve, Carrie, Cooper, and Gameboy, the materialistic and self-involved young woman's bad attitude leads to a confrontation with Carrie.

Hoping to heal the rift, Stuart shares the story of the Old Testament prophet Hosea. Now, it's up to the teens to decide if this powerful example of faith and commitment inspires them to open their hearts in this modern-day example of unconditional love.

http://www.gobmg.com/product/dvaml/
Suggested for You
---
Related Videos
---