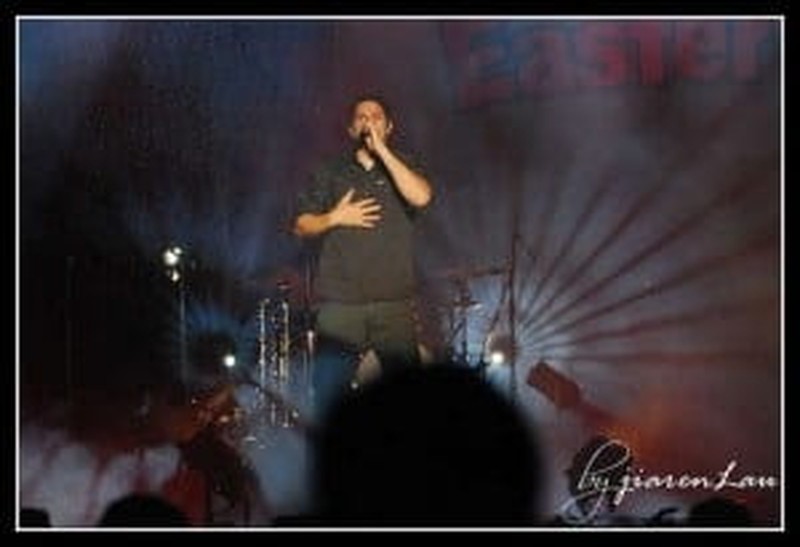 Jars of Clay is a long standing Christian band who got their break out of Nashville, Tennessee.  They have released a total of 11 studio albums which contain many hit singles.  They have won Grammy Awards and also GMA Dove Awards as well as being nominated for many more.  The band is comprised of Dan Haseltine on lead vocals, Charlie Lowell on piano and Keyboards.  Lead Guitar is picked up by Stephen Mason and rhythm guitars go to Matthew Odmark.  They got their band name from the New International Version's translation of 2 Corinthians 4:7 "But we have this treasure in jars of clay, to show that the surpassing power belongs to God and not to us." (NIV)  Below is our compilation of the top 20 hits of all time for the Christian rock band Jars of Clay….enjoy!
"The Truth" Luke 12:34 For where your treasure is, there will your heart be also.
20. Overjoyed
19. Unforgetful You
17. There is a River
16. Love Came Down at Christmastime
15. God Will Lift Up Your Head
14. Collide
13. No One Loves Me Like You
12. Fade to Grey
"The Truth" Matthew 6:19 Do not lay up for yourselves treasures on earth, where moth and rust destroy and where thieves break in and steal.
10. Work
Favorite Lyrics:  "I cannot trust these voices.  I don't have a line of prospects that can give some kind of peace.  There is nothing left to cling to that can give me sweet release.  I have no fear of drowning.  It's the breathing that's taking all this work."
9. Wonderful Christmastime
Favorite Lyrics:  "The word is out about the town to lift a glass don't look down.  The party's on, the feeling's here that only comes once a year.  Simply having a wonderful Christmastime." 
8. I Need You
Favorite Lyrics: "I might sound like a fool.  But I think I felt you moving closer to me.  Face to the ground to hide the fatal cut.  I fight the weight, I feel you lift me up.  You are the shelter from the rain."
7. Crazy Times
Favorite Lyrics:  "You spiral down, you've broken your crown.  You don't feel like a queen.  You've seen the proof, but you're still crying wolf.  You'll never believe."
6. Liquid
Favorite Lyrics:  "Blood-stained brow, He wasn't broken for nothing.  Arms nailed down, He didn't die for nothing.  Arms nailed down, He didn't die for nothing.  This is the one thing, the one thing that I know."
5. Show You Love
Favorite Lyrics:  "I'm gonna show you love in every language.  I'm gonna speak with words that need no form.  I'm gonna give you what you never had before."
"The Truth" Matthew 19:21 Jesus Speaking-"If you would be perfect, go, sell what you possess and give to the poor and you will have treasure in heaven: and come, follow me."
4. Shelter
Favorite Lyrics:  "If there is any peace.  If there is any war.  We must all believe our lives are not our own, we all belong."
3. Dead Man (Carry Me)
Favorite Lyrics:  "I woke up from a dream about an empty funeral.  But it was better than the party full of people I don't really know.  They've got hearts to break and burn.  Dirty hands to feel the earth.  There's something in my veins, but I can't seem to make it work."
2. Flood
Favorite Lyrics:  "Calm the storms that drench my eyes.  Dry the streams still flowing.  Cast down all the waves of sin and guilt that overthrow me."
1. Two Hands
Favorite Lyrics:  "And it feels like giving in.  It feels like starting over.  It feels like waking up, and you know it's coming.  It feels like a brand new day.  Open your eyes."
Conclusion
I enjoy all of these songs, especially the stellar top ten.  Jars of Clay has been around since the hits of the 90's, and they are about to embark on a 3rd decade together with relatively no end in sight.  At Christmas time they have some of my favorite songs, if we have missed any of your favorites on the list please tell us at F&E in the comment section.  God bless, Jesus Is King!
Resources- photo credit: Jiaren Lau via photopin cc, www.youtube.com, The Holy Bible, English Standard Version"Scripture quotations are from The Holy Bible, English Standard Version® (ESV®), copyright © 2001 by Crossway, a publishing ministry of Good News Publishers. Used by permission. All rights reserved."