Today's Devotional
A Prayer for Cares and Concerns - Your Daily Prayer - July 18, 2018
Top Artists
Lawyer for freed Iranian pastor now imprisoned (Second Coming Watch Update #246)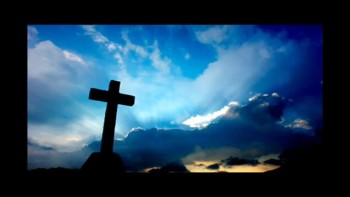 Lawyer for freed Iranian pastor now imprisoned. According to The American Center for Law & Justice, the Iranian lawyer who successfully represented Christian Pastor You-cef Na-dar-kha-ni in court, leading to his eventual release and acquittal of apostasy, has been detained and ordered to serve a lengthy prison sentence in one of Iran's most dangerous prisons.

International lawmakers support Israel's right to strike Iran. According to The Times of Israel, a group of 25 non-Jewish parliamentarians from 17 countries signed a resolution justifying a potential Israeli strike on Iran's nuclear facilities, saying such a move would be legal under international law and might be needed to ensure the survival of Israel.
Christians in Turkmenistan fined for holding worship services. According to Forum 18 News Service, eleven members of a Baptist church in the northern city of Dash-o-guz, Turkmenistan, were fined for participating in an unregistered religious community.
2 Corinthians 12:10 // SecondComingHerald.com
Embed

glsociety

460 views

2013-01-31T19:14:13

Lawyer for freed Iranian pastor now imprisoned. According to The American Center for Law & Justice, the Iranian lawyer who successfully represented Christian Pastor You-cef Na-dar-kha-ni in court, leading to his eventual release and acquittal of apostasy, has been detained and ordered to serve a lengthy prison sentence in one of Iran's most dangerous prisons.

International lawmakers support Israel's right to strike Iran. According to The Times of Israel, a group of 25 non-Jewish parliamentarians from 17 countries signed a resolution justifying a potential Israeli strike on Iran's nuclear facilities, saying such a move would be legal under international law and might be needed to ensure the survival of Israel.

Christians in Turkmenistan fined for holding worship services. According to Forum 18 News Service, eleven members of a Baptist church in the northern city of Dash-o-guz, Turkmenistan, were fined for participating in an unregistered religious community.

2 Corinthians 12:10 // SecondComingHerald.com