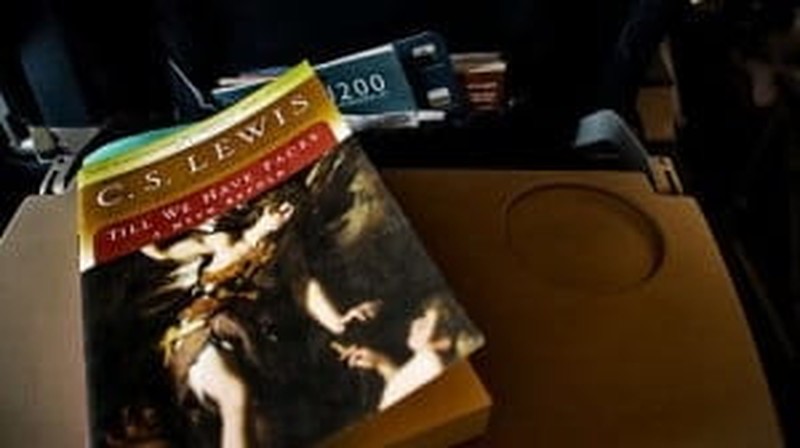 A favorite pastime is enjoying a fresh cup of coffee while curled up reading a great book on a warm summer day (or any day for that matter). I have really learned to enjoy Christian authors and appreciate their talent to captivate an audience and bring hope, love and joy to many believers. I tend to lean toward authors that make me think and leave me with a message that's encouraging as I continue my walk with Christ.
I know many of you enjoy in this pastime, so see what you think of my list of the top 15 Christian fiction authors.
"The Truth" – Revelation 3:20 "Behold, I stand at the door and knock. If anyone hears my voice and opens the door, I will come in to him and eat with him, and he with me."
#15. Patience Prence is quickly becoming a favorite author through her six books published. Her most recent book is SCARS, which is about the beginning of the end of the world and many of her other books focus on the events outlined in the book of Revelation.
#14. Tracie Peterson has written over 95 published books, won numerous awards and has been on contract to write exclusively for Bethany House Publishers. She lives in Montana and has set the theme for her books in various states and her newest book, Quarryman's Bride, is set in Scotland.
#13. William Paul Young is a talented writer that has recently become more well known. His first book, The Shack, was written for his six children and he was surprised when it was officially published. He has since learned to believe in and grow his talent and is actively writing new books.
#12. Davis Bunn won over a large audience with his first book The Presence and become a national bestseller. He is currently a Writer in Residence at Regent's Park College at Oxford University. His bestselling books include The Great Divide, Winner Take All, The Meeting Place, The Warning, The Book of Hours and The Quilt.
#11. Jerry B. Jenkins is the co-author of the Left Behind series with Tim LaHaye and has over 150 titles to his name. He is proven to be a talented author through romance novels, mysteries and Children's adventures.
"The Truth" – Philippians 1:3–6 "I thank my God in all my remembrance of you, always in every prayer of mine for you all making my prayer with joy, because of your partnership in the gospel from the first day until now. And I am sure of this, that he who began a good work in you will bring it to completion at the day of Jesus Christ."
#10. Beverly Lewis has been a beloved writer by children, teens and adults for years. She has written over 80 books and, through her writing, provided hope for countless readers. Many of her books have been turned into movies for the Hallmark Channel.
#9. Joel C. Rosenberg has been hailed by some as a modern-day profit through his political thrillers. Events from his first two books came true and he has continued making the New York Times bestseller list for 12 books, 7 of which are non-fiction works. His most well known fiction titles are: The Last Jihad, The Last Days, The Ezekiel Option, The Copper Scroll, Dead Heat, The Twelfth Imam and The Tehran Initiative.
#8. Francine Rivers wrote her first book to proclaim her Christian faith and instantly made bestselling lists. She has over 20 books published and has received numerous awards, including the RITA Award, Christy Award, ECPA Gold Medallion and the Holt Medallion in Honor of Outstanding Literary Talent.
#7. Lynn Austin is a talented Christian author who focuses on historical Christian writing. Her book Hidden Places has been made into a movie for the Hallmark Channel and her fans continue to grow. She has been awarded eight Christy Awards for Excellence in Christian Fiction.
#6. Wanda E. Brunstetter has written over 60 books that are centered around the Amish community. Readers enjoy her books based on specific Amish communities in the United States as she has spent many years getting to know the people and learning their ways of life.
"The Truth" – Proverbs 3:5–6 "Trust in the LORD with all your heart, and do not lean on your own understanding. In all your ways acknowledge him, and he will make straight your paths."
#5. Janette Oke has been a long favorite for so many, especially women. In the mid-2000's her love series that includes Love's Abiding Joy, Love's Long Journey, Love's Enduring Promise and Love's Unending Legacy were made into movies for the Hallmark Channel. She has authored over 70 books and 32 have been translated into 14 different languages.
#4. Eric Wilson has worked with Alex Kendrick and Stephen Kendrick on a few bestselling books, including Fireproof and Facing the Giants. He offers readers a unique way of addressing tough issues with the Bible as the foundation for his writing.
#3. Debbie Macomber has captivated a large Christian woman audience for decades with her inspiring novels. Many women have learned to have faith in hope and love through her books. The Hallmark Channel is basing their first dramatic scripted television series on her book series Cedar Cove.
#2. C.S. Lewis wrote so many diverse titles in his lifetime before his death in 1963. He was highly educated and had a unique way of navigating highly complex Christian theologies and writing them for the masses to comprehend. Some of his most well known works include The Screwtape Letters, The Chronicles of Narnia and The Space Trilogy.
#1. Alex Kendrick and Stephen Kendrick are brothers that have reached past the Christian community through their writing and video production in a big way. Their published works include Fireproof, Facing the Giants, Fly Wheel and Courageous. They have worked on many projects together and are now focusing on training the next generation of Christian film producers. These brothers top my list because they have been able to affect so many people and they continue to glorify God in their work.
One thing I realized while reading about these authors was that many of them started their careers by taking a leap of faith. They all come from different backgrounds and didn't follow the same path to getting published dozens of times, but have focused their work around God's word and where God is leading them. Just imagine if we all followed God's calling and could touch others in the way these authors have.
What are your favorite authors and how have they touched your life?
Resources- The Holy Bible, English Standard Version"Scripture quotations are from The Holy Bible, English Standard Version® (ESV®), copyright © 2001 by Crossway, a publishing ministry of Good News Publishers. Used by permission. All rights reserved.", www.youtube.com,photo credit: Stuart Conner via photopin cc