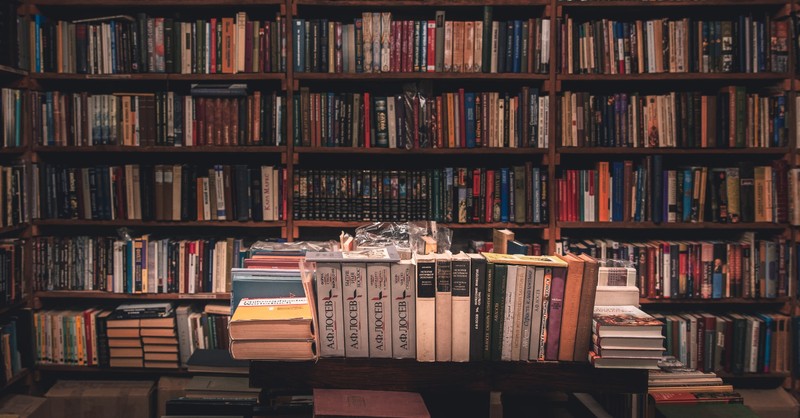 There are so many great Christian authors that are being published these days, it's hard to try to pick a favorites list. This is a list of 20 famous Christian authors who have inspired and captivated millions. These writers are great references for anyone looking for a great read from the religious genre. We have some world-renowned pastors on our list such as Billy Graham, and Rick Warren, as well as the pioneer author/movie making tandem the Kendrick brothers.
20 Best Christian Writers: Authors of Faith
Books can help motivate us, they can help teach us something, and they can simply entertain. The writers on our countdown cover all spectrums of the Christian literature community whether it be fantasy or reality-based. I hope you enjoy the top 20 and find it useful as well as informative. I would like to state that F&E is not endorsing the belief systems of any of these authors, only that they offer successful work in the Christian literature field.
20. Watchman Nee
He was a Christian teacher that worked in China in the first portion of the 20th century. He published many Christian books and was a great teacher holding many conferences. Ultimately with the rise of Communism Nee, unfortunately, faced persecution and spent his last 20 years in prison.
19. The Kendrick Brothers (Stephen & Alex)
Stephen and Alex Kendrick hail from Sherwood Baptist Church in Georgia. They are certainly best known for the film adaptations of their work. They have continually progressive success with movies since Facing The Giants, Fireproof, and Courageous are all amongst the highest-grossing Christian films of all time. The movie Fireproof from 2008 was based on and accompanied by the book known as "The Love Dare" which was a 40-day spiritual challenge aimed at "Fireproofing" your marriage.
18. Francis Chan
Francis is the Founder and Chancellor of Eternity Bible College as well as being the former pastor of Cornerstone Community Church in Simi Valley, California. He released his first book "Crazy Love: Overwhelmed by a Relentless God" in 2009 and it would go on to become a best-seller. He has 3 other books since then including "Forgotten God: Reversing Our Tragic Neglect of the Holy Spirit", "Erasing Hell", and "Multiply: Disciples Making Disciples."
17. David Platt
David Platt is currently in Birmingham, AL, and is head pastor for The Church at Brook Hills. Platt is a New York Times best-selling author. His most well-known books are "Radical: Taking Back Your Faith From The American Dream", and "Radical Together: Unleashing The People of God For The Purpose Of God." He is youthful, powerful, and awe-inspiring when he preaches.
Christianity.com: The Cure to Christian Boredom - David Platt from christianitydotcom on GodTube.
16. Sarah Young
She is a missionary who primarily writes devotional works. Some of her titles include "Jesus Lives: Seeing His Love in Your Life", "Jesus Today: Experience Hope Through His Presence", and "Jesus Calling: A 365 Day Journaling Devotional."
15. Philip Yancey
Zondervan Publishing has a winner with Yancey. The American Christian author won the "Christian Book of the Year" award in '96 for "The Jesus I Never Knew" and again in '98 for "What's So Amazing About Grace." He has sold a total of 14 million copies worldwide.
14. Frank Peretti
Mr. Peretti is a "Christian fiction" author who has accumulated over 15 million copies sold worldwide. He is best known for his novels "This Present Darkness"(1986), and "The Oath"(1995).
13. Terri Blackstock
Blackstock is also a "Christian fiction" writer whose novels span several genres including Christian romance to Christian mystery. In 1994 she was writing for HarperCollins when she had a spiritual awakening which led to taking her career into Christian writing specifically. Since that time she has released over 30 Christian titles.
12. Chuck Swindoll
He has written many titles and many different subjects. Chuck is a pastor and teacher. He is the founder of his "Insight For Living" bible teaching radio ministry. Chuck is a very inspirational speaker and offers hope and compassion in all of his devotional messages.
11. Chuck Colson
Certainly, Colson could be well remembered for his time with Nixon and his involvement in the Watergate scandal. However, Chuck perceived through those trials and earned a different legacy. A legacy of being remembered as a born again Christian who played a huge role in the development and furthering of Prison ministries.
10. John Piper
John Piper is currently in Minneapolis, Minnesota at the Preaching and Vision of Bethlehem Baptist Church, John Piper is a very popular Christian author and speaker. His catalog of titles include best sellers "Don't Waste Your Life", and "The Passion of Jesus Christ." Piper has won awards for his books "Spectacular Sins", "What Jesus Demands from the World", and "Pierced by the Word."
9. Billy Graham
He is I believe the most recognizable face of Christian evangelism for the last century. He is well known for having been a spiritual adviser for several presidents including Dwight D. Eisenhower, and Richard M. Nixon. In 1957 he preached jointly with Martin Luther King, Jr. in the famed Madison Square Garden. Billy's estimated lifetime audience reach is approximately 2.2 Billion people. His staff reports that over 3.2 Million people have accepted Jesus Christ through the invitation at Billy Graham Crusades. He is a very famous Christian author and the greatest speaker for Christ of our time.
8. C.S. Lewis
Lewis is known for fiction and non-fiction alike. He is especially known for The Chronicles of Narnia. He was close friends with J.R.R. Tolkein and the two spent time together at Oxford University. Although baptized at birth, Lewis fell away from his faith until the age of 32 when he returned to the Anglican Communion. Interestingly when C.S. Lewis died at the age of 64 from renal failure, it happened to occur on the same day that other famous writer Aldous Huxley died along with being the same day JFK was assassinated.
7. Oswald Chambers
Oswald was a Scottish Baptist, who was also an evangelist and teacher for the Holiness Movement. He is best known as an author for his devotional titled "My Utmost for His Highest."
6. Josh McDowell
Josh is author or co-author on somewhere in the neighborhood of 115 books. He is an evangelist and writer. He falls under the umbrella of Protestant Christianity. He has some very in depth books where he makes an argument for the evidence of Christ's saving message being reality. He has some simpler works also such as "More Than A Carpenter."
5. James Dobson
He is the founder and former CEO of "Focus On The Family" ministry and foundation. He has written some very helpful and popular books like "Bringing Up Boys", "Bringing Up Girls", and "The Strong Willed Child." One of the most impressive things I ever saw was when Dr. Dobson pointed out that too many CEO's make the mistake of hanging on too long and not grooming a replacement, so he took care of business by following God's calling and handing the reigns over to Jim Daly after Dr. Dobson had him fully trained.
4. Joyce Meyer
Joyce Meyer is an amazing Christian author whose books have helped millions of people all over the globe. She is a charismatic speaker with character and great motivational power. She and her husband Dave have 4 grown children and live where the ministry is headquartered right outside of St. Louis, Missouri.
3. Max Lucado
Max has had several very successful books over the years, and he is currently preaching at Oak Hills Church in San Antonio, Texas. Some of his popular titles include "Facing Your Giants", "Fearless", "When God Whispers Your Name", and "Grace For The Moment."
2. Rick Warren
Rick Warren is the Founder and Senior Pastor at Saddleback Church, which is Warren's megachurch located in Lake Forest, California, and is currently the 8th largest in the USA. He is best known for his best selling books first there was "The Purpose Driven Church", which led to Warren hosting many conferences and teaching seminars. Secondly was the biggest selling Christian book of all time " The Purpose Driven Life" which is set up as a 40-day journey into unraveling the mystery of what on earth we are here for.
1. Lee Strobel
Lee Strobel wasn't always a Christian writer, in fact, Lee Strobel wasn't always a Christian. He was an atheist who set out as a journalist to make a piece about how the Christian faith was ridiculous but found compelling evidence that led him to the Lord himself. Lee is now one of the leading men in the Christian writing community and a very motivational personality for others to be inspired by. His most notable books are "The Case For Christ", and "The Case For Faith."
Conclusion
These are all terrific choices for authors when looking for a good read. These authors cover a wide spectrum of the Christian writing genre. These writers will challenge you mentally and emotionally with their writing. Please let the team at F&E know if you feel a different Christian author should've made the countdown. God bless, Jesus is King!
Resources
The Holy Bible, English Standard Version"Scripture quotations are from The Holy Bible, English Standard Version® (ESV®), copyright © 2001 by Crossway, a publishing ministry of Good News Publishers. Used by permission. All rights reserved."www.yputube.com, Wikipedia, photo credit: contemplativechristian via photopin cc, photo credit: jurvetson via photopin cc