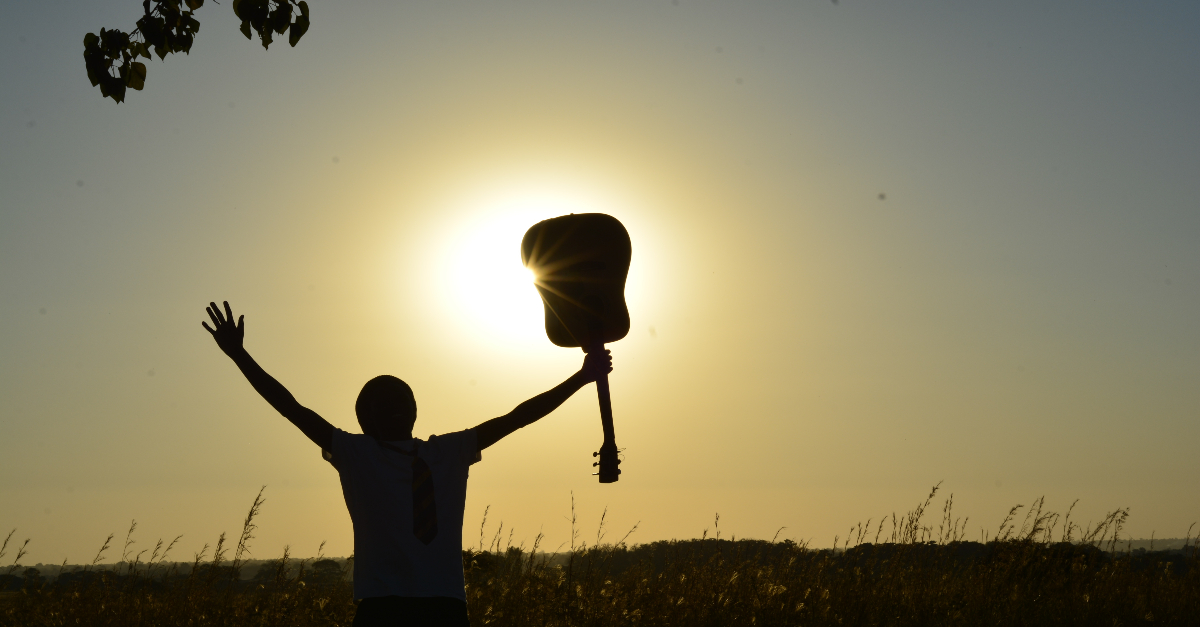 Christian contemporary music is one of the fastest-growing sectors of the music industry as a whole. The reasons for this are obvious if you are a listener, the sound of the music and the lyrics are always positive, uplifting, encouraging, and upbeat. It is amazing to me how much listening to Christian music has changed my life. It can sustain you through the hard times, lift you up when you feel down, and it can help you celebrate the good times. It is a great device for the Christian community to have such a surplus of hit music that can help inspire people by the power of the word of God. It's also spreading the word of the Gospel across the globe, simply by the lyrics of a song. Here is a list of 50 of the greatest upbeat songs from the Christian music genre.
Find lyric videos for the top 10 upbeat songs below!
50 of the Best Upbeat Christian Songs - Upbeat Worship Music
50. David Crowder Band- "Let Me Feel You Shine"




49. Tenth Avenue North- "Losing"




48. Kutless- "Better Is One Day"




47. Jars Of Clay- "Two Hands"




46. Barlow Girl- "Never Alone"




45. Unspoken- "Who You Are"




44. DC Talk- "In The Light"




43. Jason Gray- "Remind Me Who I Am"




42. Seventh Day Slumber- "From The Inside Out"




41. Switchfoot- "Dare You To Move"




40. Jonny Diaz- "More Beautiful You"
39. Sanctus Real- "Don't Give Up"




38. Third Day- "I Need A Miracle"




37. Francesca Batistelli- " This Is The Stuff"




"Casting Crowns appear twice in this countdown at #36 and #10."




36. Casting Crowns- "If We Are The Body"




35. Toby Mac- "Tonight"




34. Lincoln Brewster- "Everlasting God"




33. Addison Road- "Fight Another Day"




32. Building 429- "Right Beside You"




31. Superchick- "Stand In The Rain"
30. Citizen Way- "Should've Been Me"




29. Jeremy Camp- "Jesus Saves"




28. Chris Tomlin- "Sing, Sing, Sing"




27. Jesus Culture- "Your Love Never Fails"




26. Group 1 Crew- "He Said"




25. Out Of Eden- "Different Now"




24. Big Daddy Weave- "You Found Me"




23. Britt Nicole- "The Lost Get Found"




22. Hawk Nelson- "Crazy Love"




21. Phillips Craig And Dean- "Great I Am"
20. Jason Castro- "You Are"




19. Dave Barnes- "God Gave Me You"




18. Colton Dixon- "You Are"




17. Audio Adrenaline- "Kings And Queens"




16. Sidewalk Prophets- "Live Like That"




15. Newsboys- "God's Not Dead"




14. Chris Tomlin- "Whom Shall I fear"




13. Needtobreathe- "Keep Your Eyes Open"




12. Skillet- "Awake And Alive"




11. Matthew West- "Forgiveness"




Bible Truth (Romans 6:23) For the wages of sin is death, but the free gift of God is eternal life in Christ Jesus our Lord.




10. Casting Crowns- "Courageous"
Favorite Lyrics- "We were made to be courageous. We were made to lead the way. We could be the generation that finally breaks the chains.
9. Peter Furler- "Reach"
Favorite Lyrics- "I fall again and again, but you whisper, 'You're still mine.' You feel the pain of the world, but you never push mine aside."
8. Rascal Flatts- "Changed"
Favorite Lyrics- "Walked away eyes wide open. Could finally see where I was going. It didn't matter where I'd been. I'm not the same man I was then."
7. Mercy Me- "You Are I Am"
Favorite Lyrics- "I've been the one held down in chains. Beneath the weight of all my shame. I've been the one to believe, that where I am you cannot reach."
6. Chris August- "Starry Night"
Favorite Lyrics- "From the birds that sing, in the tallest trees. To the human life, of you and me. From the desert sands, to the place we stand. He is God of all, he is everything."
5. Sanctus Real- "Promises"
Favorite Lyrics- "Neither life, nor death could separate us from the eternal love of our God who saves us."
4. Hawk Nelson- "Words"
Favorite Lyrics- "You know I'd never doubt you. You know I'm lost without you. I'm giving you control."
3. The Afters- "Light Up The Sky"
Favorite Lyrics- "So I run straight into your arms. You're the bright and morning sun. To Show your love there's nothing you won't do.
2. Skillet- "Hero"
Favorite Lyrics- "I've gotta fight today. To live another day. Speakin' my mind today. My voice will be heard today."
1. For King And Country- "Middle Of Your Heart"
Favorite Lyrics- "And all that I have to offer is the white flag of surrender. Take me to the middle of your heart, take me to wherever your love starts."
Conclusion
As you can see there are so many great upbeat songs from so many different artists. All of these songs focus on salvation in Christ and rely on the promises of the Holy Bible. I hope this list was helpful and informative. If I missed any of your favorite upbeat Christian songs tell the F&E team in the comment section below. God bless, Jesus is King!
Resources- The Holy Bible, English Standard Version"Scripture quotations are from The Holy Bible, English Standard Version® (ESV®), copyright © 2001 by Crossway, a publishing ministry of Good News Publishers. Used by permission. All rights reserved.", www.youtube.com, photo credit: onate photography via photopin cc
Photo credit: joshme17 via photopin cc, photo credit: deovolenti via photopin cc