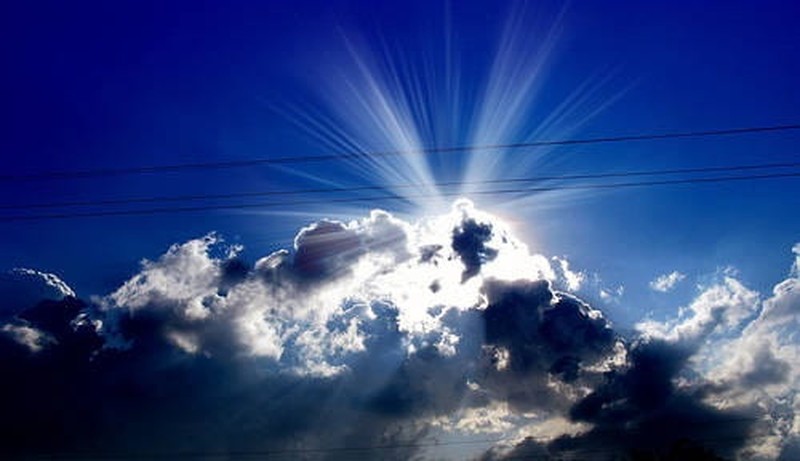 Easter is an uplifting time of the year, spring is just arriving and we celebrate the most important part of our Christian faith which is the "Resurrection of our Lord."  Easter occurs on a different Sunday every year, but the message is always the same; come to the Lord, give your sin over to him, and receive salvation in the Risen Christ.  While there are not a lot of Christian Easter movies on the market I have compiled a list of some of the top movies that have been favorites for many families on Easter weekend.
20. A Walton Easter(1997)

19. Veggie Tales:  'Twas the Night Before Easter (2010)

18. The Fourth Wiseman (1985)

17. Resurrection (A Max Lucado Story) (2011)

16. King of Kings (1961)

15. Jesus of Nazareth (1977)

14. Martin Luther (1952)

12. Veggie Tales:  An Easter Carol (2004)

11. The Ten Commandments (1956)

10. The Greatest Story Ever Told (1965)

Released in 1965, you can now watch this all star cast on DVD.  This film has such big names as Sidney Poitier, Martin Landau, Charleton Heston, Dorothy McGuire, and Donald Pleasance.  This film's content includes the birth, baptism, raising of Lazarus, the last supper, and the resurrection.

9. Luther (2003)

Martin Luther was an idealistic German monk in the 16th century.  He had become disgusted with the hipocracy and materialism running rampant in the church.  He would go on to leave a legacy as the most impactful person in history as it pertains to reformation.  His protest to the Roman Catholic Church led to the Christian Protestant Reformation.

8. Jesus (1979)

Often times referred to as " The Jesus Film" it is a classic.  An Easter great as this is a movie that is popularly shown to non-believers by believers.  This movie is based primarily off of the book of Luke.  It is a journey of Jesus life that goes all the way through the miracle birth, to the crucifixion and resurrection.

7. The Gospel According To Matthew (1964)
This film shows Jesus teaching parables and attracting disciples.  We see him somtimes followed by multitudes and other times cast away by as many.  Jesus' teachings obviously attract a lot of attention from the pharisees and so they seek to bring him down.  Jesus understands this is his intended path and ultimately at the end of the movie he is shown revealing himself to the disciples and giving them their instructions.
6. The Gospel Of John (2003)
The story of Jesus' life as narrated by Christopher Plummer.  Henry Ian Cusick stars as the lead role of Jesus.  This movie is also at times titled "The Visual Bible".
5. The Robe (1953)
Starring Richard Burton as a Roman military tribune who happens to be placed in charge of the unit set to carry out the crucifixion of Christ.  After a victory in a dice game Marcellus Gallio becomes in possession of the robe that Jesus wore.  Marcellus' view on life will be challenged as the effects of the robe take over.
4. Jesus (1999)
A made for T.V. work originally it is now available on DVD.  A great piece as it is an effort to encompass the entire lifetime of Jesus Christ.  Jeremy Sisto stars as Jesus.  This film also stars Debra Messing, Gary Oldman, and David O'Hara.
3. The Greatest Adventures of the Bible:  The Easter Story (2006)
This is a story about some time traveling children who go back in time and are able to watch Bible stories take place before their very eyes.  This is one of their last journeys as they have now traveled to the point in time where they will see the Easter story unfold.
2. Ben-Hur (1959)
Starring Charleton Heston, this movie opens with the birth of Jesus, and later has Judah Ben-Hur at the crucifixion.  This movie released in 1959 won 11 Academy Awards including the big award of the night "Best Picture".  Still to this day only 2 other films have rivaled that level of Oscar success which would be "Titanic" and "The Lord of the Rings:  The Return of the King".
1. The Passion of the Christ (2004)
Someday I might make a top 20 list that doesn't have "The Passion" at #1, but this is not that day.  When it comes to talking about Easter movies this one definitively portrays the easter message in the highest grossing Christian movie of all time. Mel Gibson directs and Jesus is portrayed by Jim Caviezel.  This movie while graphic delivers a message of salvation and gives a visual aide to Christians so they can understand what was done for all of God's children.
Conclusion
These are all great Christian films, some relating to the Easter story more than others but I think any would make a good Easter time viewing decision.  Hope this list was helpful and informative.   Let us at F&E know if we missed any of your Easter time favorites.  God Bless, Jesus is King!
Resources- The Holy Bible, English Standard Version"Scripture quotations are from The Holy Bible, English Standard Version® (ESV®), copyright © 2001 by Crossway, a publishing ministry of Good News Publishers. Used by permission. All rights reserved.", www.youtube.com,photo credit: Luz Adriana Villa A. via photopin cc