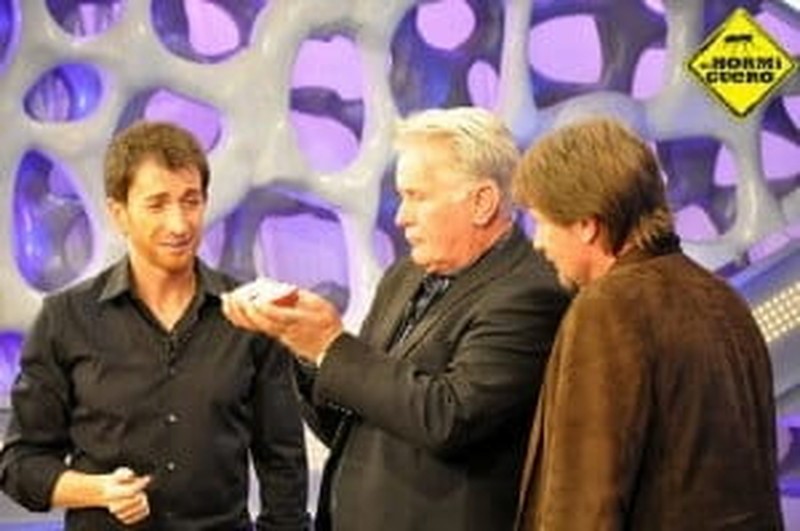 Being a Christian in Hollywood is a difficult task.  Actors and Actresses should look to the Bible for guidance and motivation in dealing with performing their job in a way that is biblical. This holds true for the big movie stars and also the actors and actresses performing on a smaller scale. If you are a Christian actor or actress, please read through these verses and reflect on how you can live them out in your career. If you came upon this article and are not an actor or actress do not leave. These verses are going to be helpful for whatever career you are in. Remember that God's word does not come back void.
Scriptures About Work
Whatever your occupation God calls us to a different standard of working as a Christian.
Philippians 4:13 I can do all things through him who strengthens me.
1 Corinthians 10:31  So, whether you eat or drink, or whatever you do, do all to the glory of God.
Colossians 3:23  Whatever you do, work heartily, as for the Lord and not for men.
Proverbs 16:3  Commit your work to the Lord, and your plans will be established.
Acts 20:35  In all things I have shown you that by working hard in this way we must help the weak and remember the words of the Lord Jesus, how he himself said, 'It is more blessed to give than to receive.'"
Bible Quotes Dealing With Godly Living
An Actor or Actress is typically under the spotlight (no pun intended) more than those in different occupations. Remember if you are a Christian to live your life according to what God calls of you. Living a Godly life on and off stage will help influence co-workers and fans towards Christ.
Ephesians 4:1 I therefore, a prisoner for the Lord, urge you to walk in a manner worthy of the calling to which you have been called,
Philippians 4:8 Finally, brothers, whatever is true, whatever is honorable, whatever is just, whatever is pure, whatever is lovely, whatever is commendable, if there is any excellence, if there is anything worthy of praise, think about these things.
Proverbs 3:5-6 Trust in the Lord with all your heart, and do not lean on your own understanding. In all your ways acknowledge him, and he will make straight your paths.
Matthew 5:14-16 "You are the salt of the earth, but if salt has lost its taste, how shall its saltiness be restored? It is no longer good for anything except to be thrown out and trampled under people's feet."You are the light of the world. A city set on a hill cannot be hidden. Nor do people light a lamp and put it under a basket, but on a stand, and it gives light to all in the house.  In the same way, let your light shine before others, so thatthey may see your good works and give glory to your Father who is in heaven.
The Importance of Evangelism
God calls each of us to share the hope that is within us. As an actor or actress you might have a greater opportunity to evangelize to the lost. Use this opportunity to further the kingdom of God.
Mark 16:15 And he said to them, "Go into all the world and proclaim the gospel to the whole creation.
Matthew 9:37-38 Then he said to his disciples, "The harvest is plentiful, but the laborers are few; therefore pray earnestly to the Lord of the harvest to send out laborers into his harvest."
2 Corinthians 6:2 For he says,"In a favorable time I listened to you, and in a day of salvation I have helped you."Behold, now is the favorable time; behold, now is the day of salvation.
God Is With You Bible Verses
Do not feel alone, because the Bible tells us that God is with us. Whatever you situation remember that God is with you.
Matthew 28:20 Teaching them to observe all that I have commanded you. And behold, I am with you always, to the end of the age."
Joshua 1:9 Have I not commanded you? Be strong and courageous. Do not be frightened, and do not be dismayed, for the Lord your God is with you wherever you go."
1 Corinthians 3:16 Do you not know that you are God's temple and that God's Spirit dwells in you?
Power of Prayer Scriptures
Pray before you go on stage. Prayer is a powerful weapon and the Scriptures are full of examples showing the power behind a simple prayer.
Matthew 7:7  "Ask, and it will be given to you seek, and you will find; knock, and it will be opened to you.
Matthew 21:22 And whatever you ask in prayer, you will receive, if you have faith."
Philippians 4:6-7 do not be anxious about anything, but in everything by prayer and supplication with thanksgiving let your requests be made known to God. And the peace of God, which surpasses all understanding, will guard your hearts and your minds in Christ Jesus.
Resist Temptation and Evil
Temptation will find any of us and we must be on guard to avoid it. Remember that you are vulnerable to the flesh and guard yourself against temptations.
Ephesians 6:13  Therefore take up the whole armor of God, that you may be able to withstand in the evil day, and having done all, to stand firm.
Matthew 26:41 Watch and pray that you may not enter into temptation. The spirit indeed is willing, but the flesh is weak."
1 Corinthians 10:13 No temptation has overtaken you that is not common to man. God is faithful, and he will not let you be tempted beyond your ability, but with the temptation he will also provide the way of escape, that you may be able to endure it.
Are you a Christian actor or actress? We would love to hear from you in the comments with more verses or tips that help you out.
Resources- The Holy Bible, English Standard Version"Scripture quotations are from The Holy Bible, English Standard Version® (ESV®), copyright © 2001 by Crossway, a publishing ministry of Good News Publishers. Used by permission. All rights reserved.", www.youtube.com, photo credit: ElHormiguero via photopin cc