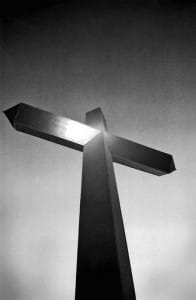 Louie Giglio is known much for his writings, sermons, campus Bible studies, church planting and being part of the Passion Movement. The Passion Movement holds conferences for university students around the United States and also for bigger national events in the bigger cities like L.A., Boston and Chicago. Louie also heads-up Sixstepsrecords, which is home to many big Christian bands and musicians including: Chris Tomlin, Matt Redman and The David Crowder Band. Here are 21 of the best quotes from Louie Giglio.
Quotes
21. "It's at the heart of everything we struggle with in life: longing to be valuable, to be accepted, to be prized, to be worth something to somebody, to have a life that matters, and God's saying 'You matter! I didn't make anyone else like you. You're not a reprint or a lithograph. You're a one-of-a-kind, original creation of God."
20. "We haven't built a big enough telescope yet to see exactly what is out there that God has created, but every time we build a bigger telescope we're 'Wowed' once again, that it's (the universe) bigger than we thought. There's more amazing stuff out there that we have never seen, and God is laughing all over again going 'Yeah, congratulations. Is that all you've got? Go back and build a bigger one and I'll show you something else that you haven't seen yet." (Indescribable DVD)
19. "God is huge! He is ginormous! He is greater than every thought we have ever had of Him." (Indescribable DVD)
18. "This is an amazing thought: a God who is indescribable." (Indescribable DVD)
17. "God is coming to intersect us in our funeral processions."
16. "But to mean it when I say that I want my life to count for His glory is to drive a stake through the heart of self - a painful and determined dying to me that must be a part of every day I live."
15. "Our heartbeat is to see the campuses of this nation awaken to God."
14. "God had a heartbeat for 18-25 years old…the vast majority of whom don't have a clue why they are on this planet."
13. "Your life may be messed and your foolishness may have put you into captivity but Jesus can do the whatever it is that is immeasurably more in your life."
12. "Is this not incredible? It's no longer a dream, but reality. And I can tell you that you are much louder tonight than the crowd watching football here last night!" (At Passion 2013 conference in the Georgia Dome)
"The Truth" James 1:21 Therefore put away all filthiness and rampant wickedness and receive with meekness the implanted word, which is able to save your souls.
11. "The wonderful living Word of God is more precious than anything else that we have." (At Passion 2013 conference in the Georgia Dome)
10. "When Jesus comes, the bound are going to go free." (At Passion 2013 conference in the Georgia Dome)
9. "God's plans for your life far exceed the circumstances of your day."
8. "Not going to give casual worship to a God of extravagant beauty and grace!"
7. "Don't let the voice of the darkness tell you that you are not worth that God would not speak to you. Don't let him tell you, you don't matter."
6. "Hear Jesus as a family and serve Him. Care about people and love people."
5. "Worship is our response to what we value most…as a result, worship fuels our actions, becoming the driving force of all we do."
4. "Some of us attend the church on the corner, professing to worship the living God above all. Others, who rarely darken the church doors, would say worship isn't a part of their lives because they aren't "religious." But everybody has an altar. And every altar has a throne."
3. "It's easy: You simply follow the trail of your time, your affection, your energy, your money, and your allegiance. At the end of that trail you'll find a throne; and whatever, or whoever, is on that throne is what's of highest value to you. On that throne is what you worship."
2. "We may say we value this thing or that thing more than any other, but the volume of our actions speaks louder than our words."
1. "In the end, our worship is more about what we do than what we say."
Conclusion
Louie Giglio is an amazing man of God. His heart for the College universities around the U.S. is wonderful! If you have a chance to listen to him speak sometime, you will be edified in what he teaches. He is a devoted follower of Jesus Christ, our Lord and Savior. I hope you have enjoyed this list of 21 great quotes from Louie Giglio. God bless you!
Check out another F&E quotes article from author Derek Hill:  22 Awesome Francis Chan Quotes
Resources- ESV Holy Bible, youtube.com, Photo Credit: Glen's Pics via Compfight cc