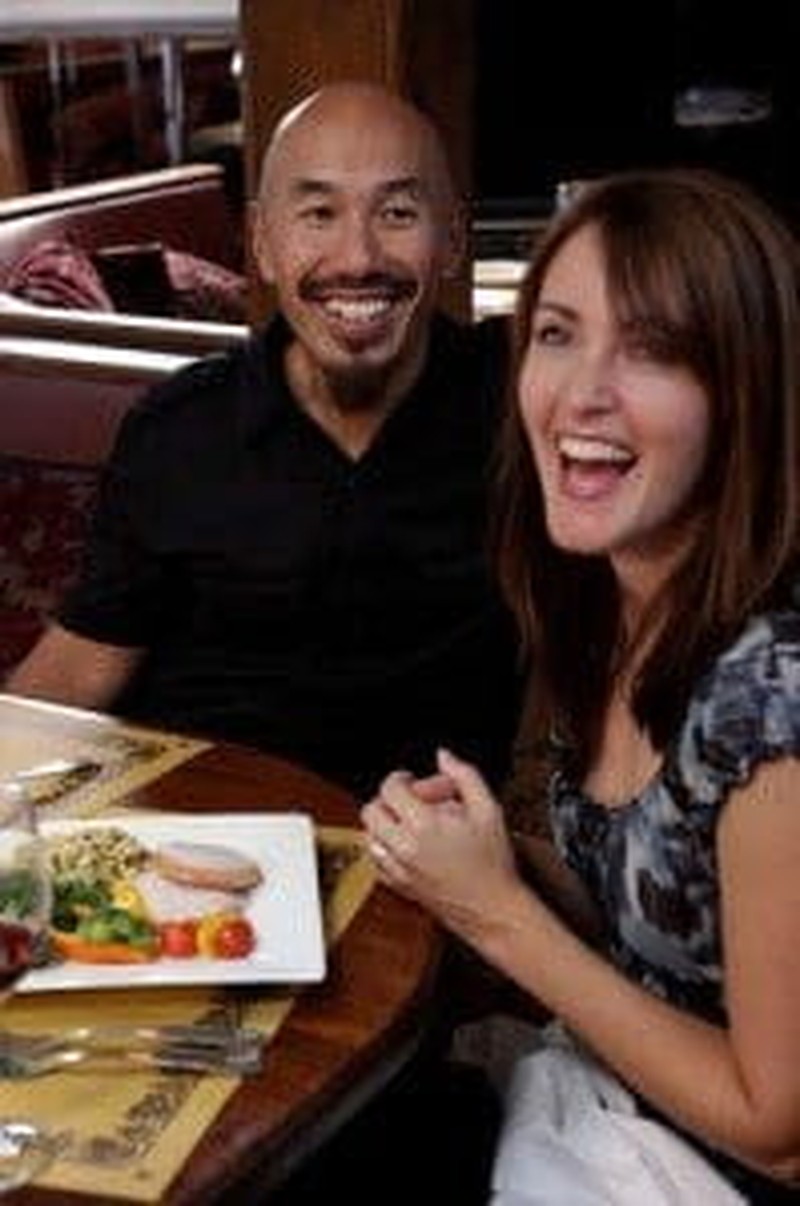 Francis Chan is a well-known author, pastor, and educator.  His most popular book, Crazy Love, was released in 2008.  It is a New York Times best seller.  Francis is the founder of Cornerstone Community Church which he was head pastor of from 1994 until he left in 2010 for a calling from God.  He is also the founder and chancellor of Eternity Bible College.  This man is well respected and he has a wealth of knowledge that he has used and continues to use to impact the kingdom for the glory of God.  Here are 22 great quotes from Francis Chan.  These are in no particular order.
1.  "Our greatest fear should not be of failure but of succeeding at things in life that don't really matter." (Crazy Love)
2.  "Show true religion, cause words don't relieve"
3.  "God interrupt whatever we are doing so that we can join You in what You're doing"
4.  "Can you worship a God who isn't obligated to explain His actions to you?" (Crazy Love)
5.  "Jesus didn't speak of hell so that we could study, debate and write books about it. He gave us these passages so that we would live holy lives. Jesus evidently hates it when we tear into our brothers or sisters with demeaning words, words that fail to honor the people around us as the beautiful image-bearing creatures that they are." (Erasing Hell)
6.  "The world is not moved by love or actions that are of human creation. And the church is not empowered to live differently from any other gathering of people without the Holy Spirit. But when believers live in the power of the Spirit, the evidence in their lives is supernatural. The church cannot help but be different, and the world cannot help but notice." (Forgotten God)
7.  "We have a God who is a Creator, not a duplicator." (Crazy Love)
8.  "The irony is that while God doesn't need us but still wants us, we desperately need God but don't really want Him most of the time."
9.  "Lukewarm people don't really want to be saved from their sin; they want only to be saved from the penalty of their sin."
10.  "What are you doing right now that requires faith?"
11.  "When we work for Christ out of obligation, it feels like work. But when we truly love Christ, our work is a manifestation of that love, and it feels like love." (Crazy Love)
12.  "Why would we need to experience the Comforter if our lives are already comfortable?" (Forgotten God)
13.  "I've got this amazing relationship with God that is better than life, itself, so marvelous, so wonderful that everything else can fall apart and I'm okay."
14.  "If everyone was like you, what would the church be like?"
15.  "If you're a believer in Jesus Christ, and you have the Holy Spirit in you, the Bible says that you are a necessary part of the church and that your church is actually hurting if you are not doing your part."
16.  "Simple rule: when you are tempted it is your fault." (Referring to James 1:13-14)
17.  "James 2:17- 'Faith by itself, if it is not accompanied by action, is dead.' The lives of many people who call themselves 'Christians' in America lack manifestations of a vital and active faith. And this, to be perfectly honest, frightens me. It keeps me up at night. It causes me to pray desperately and fervently for my congregation, for the groups of people I speak to, and for the church as a whole." (Crazy Love)
18.  "Lukewarm people feel secure because they attend church, made a profession of faith at age twelve, were baptized, come from a Christian family, vote Republican, or live in America. Just as the prophets in the Old Testament warned Israel that they were not safe just because they lived in the land of Israel, so we are not safe just because we wear the label 'Christian' or because some people persist in calling us a 'Christian nation." (Crazy Love)
19.  "If just a few of you would step up and be like Jonathan ... as you step out in faith, you know what's going to happen? There'll be people like Saul who'll say, "God's doing something through that guy, God's doing something through that girl. I want to be a part of that."
20.  "Hell is the backdrop that reveals the profound and unbelievable grace of the cross. It brings to light the enormity of our sin and therefore portrays the undeserved favor of God in full color." (Erasing Hell)
21.  "Yes, it is God who works in you. And, yes, there is work for you to do.
Yes, the Spirit empowers you to do the work. And, yes, you do the work."
22.  "God is love, but He also defines what love is. We don't have the license to define love according to our standards." (Erasing Hell)
Conclusion
Francis Chan is definitely a pastor worth checking out.  You can find sermons of his on YouTube.  He is absolutely in love with God and these quotes are only a slice of many great things he has said to promote the Gospel of Jesus Christ.  God bless you!
Resources- The Holy Bible, English Standard Version"Scripture quotations are from The Holy Bible, English Standard Version® (ESV®), copyright © 2001 by Crossway, a publishing ministry of Good News Publishers. Used by permission. All rights reserved.", www.youtube.com, photo credit: Skip1.org via photopin cc, photo credit: Skip1.org via photopin cc