Kind Firefighter And His Wife Graciously Care For 13 Children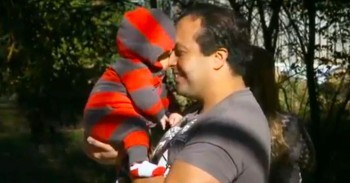 Mario and his wife may not be the wealthiest family on the block, but they certainly are rich in LOVE. With 3 biological children, 5 adopted and 5 under their guardianship, this brings us to a grand total of 13! This is one couple with a heart of gold!
Today's Devotional
A Prayer for Loved Ones Who Are Far from God - Your Daily Prayer - September 21
God's hope for us this season is this: He is able.
Top Artists