Today's Devotional
A Prayer for Hanging On - Your Daily Prayer - July 15, 2018
Top Artists
The United States warns Israel that a strike on Iran may affect existing peace treaties (Second Coming Watch Update #232)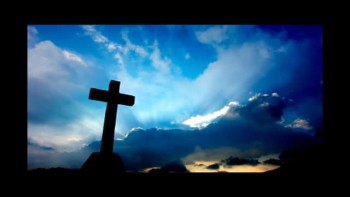 The United States warns Israel that a strike on Iran may affect existing peace treaties. According to Israel National News, U.S. officials recently warned Israel that Egypt and Jordan could annul their peace treaties with the Jewish State if it carries out a preemptive strike against Iran.

A Christian school in Indonesia is being threatened with closure for not teaching Islam. According to Asia News, a private Catholic school in the world's largest Muslim majority nation is facing pressure to start teaching Islam to its nearly fourteen hundred students, despite the fact that only two of the students are Muslim.
Iran admits lying to inspectors about nuclear program. According to Israel National News, Fe-rey-doun Ab-ba-si, head of Iran's Atomic Energy Agency, said in an interview with a London-based Arabic newspaper that Tehran had on occasion 'misled' International Atomic Energy Agency inspectors on a number of issues.
Matthew 24:14 // SecondComingHerald.com
Embed

glsociety

510 views

2013-01-16T04:04:08

The United States warns Israel that a strike on Iran may affect existing peace treaties. According to Israel National News, U.S. officials recently warned Israel that Egypt and Jordan could annul their peace treaties with the Jewish State if it carries out a preemptive strike against Iran.

A Christian school in Indonesia is being threatened with closure for not teaching Islam. According to Asia News, a private Catholic school in the world's largest Muslim majority nation is facing pressure to start teaching Islam to its nearly fourteen hundred students, despite the fact that only two of the students are Muslim.

Iran admits lying to inspectors about nuclear program. According to Israel National News, Fe-rey-doun Ab-ba-si, head of Iran's Atomic Energy Agency, said in an interview with a London-based Arabic newspaper that Tehran had on occasion 'misled' International Atomic Energy Agency inspectors on a number of issues.

Matthew 24:14 // SecondComingHerald.com