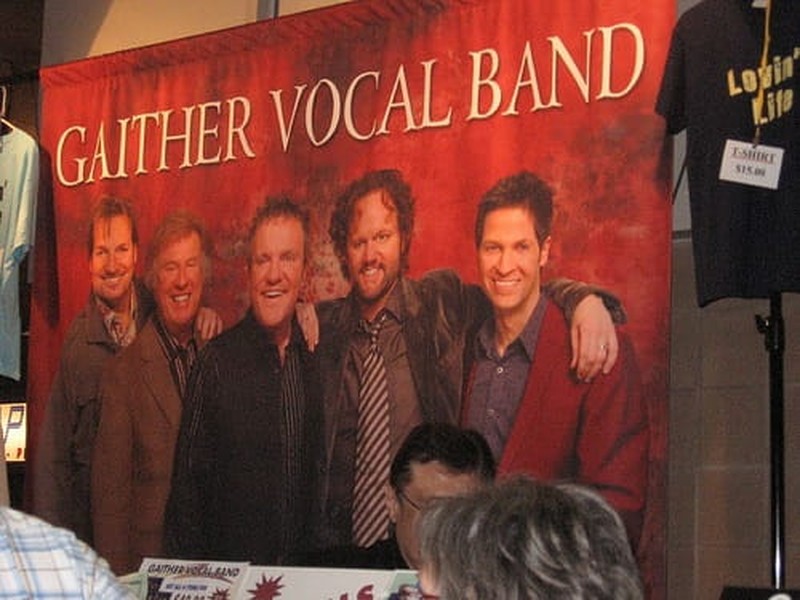 Anyone who likes Southern Gospel music loves a great Christian quartet. Actually early in the history of Southern Gospel it was called "quartet music". This kind of music really started to become popular around the early 1900s and was vastly all male voices with a tenor, lead, baritone and bass vocal. The quartet music was usually sung a cappella or accompanied only by a piano. This music originated in the Southern United States and some even called it "white gospel" to distinguish it from "black gospel". This is one of my personal favorite types of Christian music.
A revival to Southern Gospel and Christian quartet music started in 1991 when Bill & Gloria Gaither began producing The Gaither Homecoming tours and videos. Even today these reunions are broadcast not only to the United States but around the world. In this article I share with you 19 great Christian quartet songs, I hope you enjoy singing along with the videos of a couple very popular ones.
The following songs were made popular by The Triumphant Quartet which was organized in 2002. Group members include: David Sutton, Clayton Inman, Scotty Inman, Bass Eric Bennett and Jeff Stice on the piano.
Love Came Calling

Saved By Grace
Another popular quartet was The Cathedrals with several members throughout the years including: George Younce, Glen Payne, Roy Tremble, George Amon Webster, Kirk Talley, Mark Trammell, Danny Funderburk, Ernie Haase and Scott Fowler, Here are a few of their most popular songs:
This Old House

Step Into the Water

Sinner Saved by Grace
The Gaither Vocal Band has had many members during the years as well, current ones include: Bill Gaither, Wes Hampton, David Phelps, Michael English and Mark Lowry. Some of my favorites performed by this quartet are:
The King is Coming
"The Truth" In a moment, in the twinkling of an eye, at the last trump: for the trumpet shall sound, and the dead shall be raised incorruptible, and we shall be changed. (1 Corinthians 15:52 KJV)
Alpha and Omega

I Believe in a Hill Called Mount Calvary
Gold City is another all male quartet made up of the voices of Tim Riley, Daniel Riley, Robert Fulton and Jerry Pelfrey with Bryan Elliott on the piano. Some songs of theirs that have become some of the best are:
Peter, James & John

Midnight Cry

Get Up, Get Ready
In 2002 Ernie Haase (former Cathedral tenor) and Garry Jones (former Gold City pianist) formed Ernie Haase & Signature Sound along with Doug Anderson, Devin McGlamery and Paul Harkey. They are a lively group and I especially like these two songs that they recorded:
Glory to God in the Highest

"Glory to God in the highest, Peace on earth good will to men, Heavenly angels announced His arrival in the little town of Bethlehem, Hallelujah to the Lord, sing Holy, He was born to save the world from sin, Glory to God in the highest Glory, Hallelujah to the Lord, Amen"

Forgiven Again
Legacy Five recorded a song that I love. It was written to honor their beloved co-founder Roger Bennett who died in 2007. Members of Legacy Five have included: Scott Howard, Scott Fowler, Glenn Dustin, Trey Ivey and Gus Gaches . I have included the lyrics for the chorus here for you:
Hello After Goodbye

"There is a hello after goodbye. A blessed reunion promised in time. We will be with them far longer than we were without no doubt. No more tears in our eyes in that beautiful wonderful hello after goodbye"
The Speer Family started singing together in 1971 with original members George and Lena Speer and Pearl and Logan Claborn. Later other family members joined to carry on the quartet tradition. A couple songs that they sang that you might recognize include:
Mansion Over the Hilltop
Heavens Jubilee
Another great quartet is one that has been singing for more than 30 years. Kingdom Heirs' three greatest songs today include:
Just Preach Jesus
"The Truth" Then Philip opened his mouth, and began at the same scripture, and preached unto him Jesus. (Acts 8:35 KJV)
Tell Me Why

He Locked The Gates
I really enjoyed listening to Christian gospel quartets as I compiled my list here. I know there are so many others that I have not listed. What are some of your favorite Christian gospel quartet songs?
photo credit: carletaorg via photopin cc